(Thanks to Belle for the beautiful banner)
Author's Note: I got inspired by Brandon and Martha's first scene together on the show, I thought it was a cute scene, so I decided to add a little scene with Shawn talking to their unborn twins in the beginning of the chapter. Also, I didn't go into detail on what Shelle did in the hot tub, but you can probably guess what they were doing.
Back chapters can be found on the 'Fanfiction' page on page 2.
Enjoy!
Chapter 27
Shawn and Belle awoke early the next morning. They both knew that it was their last day in Las Vegas, and decided to get an early start, and enjoy the day.
Belle was hit with a sudden wave of morning sickness, and made an immediate run for the bathroom.
"I'm not sure how much longer I can handle this." She said to her husband, as Shawn held her hair back out of the way.
"Hopefully not too much longer. Remember, Robin said that the morning sickness should fade after the first few months." Shawn replied, rubbing Belle's back tenderly.
After Belle rinsed out her mouth, she climbed back in bed for awhile. Shawn then climbed in beside her, then placed his hand gently on her belly and began talking to their unborn twins.
"Hey in there. You two need to settle down just a bit. Your mommy needs her rest, because daddy has a fun day for her in store." Shawn said, as he continue to talk to their twins. And Belle laughed and smiled at Shawn.
"You know, I think that they understood. Because, I'm starting to feel better." Belle said, as she run her fingers through Shawn's brown hair.
"That's good. Do you feel like something for breakfast?" Shawn asked, sitting up with his hand still on Belle's tummy.
"Yeah, I think that I'll be able to eat something. Maybe just a bagel, or something fairly light. And some tea to drink."
"Okay. Why don't you go and get dressed, I'll order in room service. And we'll eat out on the balcony. How does that sound?"
"Sounds perfect. Just as long that it's not too cold outside. I don't want either one of us to get a cold." Belle said, as she walked to the closet and picked out something to wear for the day.
~~~Ten Minutes Later~~~
Shawn and Belle were now sitting at the table that was on the balcony of their hotel room. They were looking out over the city, and taking in the sunrise. They were enjoying a nice breakfast of mixed fruits, different doughnuts, and some decafe tea since Belle couldn't drink any caffeine while pregnant.
"So, what do we have planned for our last day?" Belle asked.
"Well, tonight we've got the Broadway play that we're going to. And during the day we can do anything you want."
Shawn and Belle earlier saw an advertisement for the Broadway play, "Dirty Rotten Scoundrels". The play was on tour, and was playing in Las Vegas before starting it's second season back in New York.
Belle had seen the movie that starred Steve Martin and Michael Cain. And she loved it. It was one of her all-time favorite movies, and she always watched it when she was in need of a good laugh. That was one movie that she would always have Shawn watch with her. Even though he complained everytime they watched it, she knew that he liked that movie as much as she did.
"And for the rest of the day, I figured that we could either hang out with Andrew and Stephanie. Or we could spend the day making sure that we got our family their souvenirs. Does that sound okay?" Shawn continued.
"Sounds like a great plan. I think that we got everyone their souvenirs. So, it'll be fun to spend a little time with Andrew and Stephanie." Belle said.
Belle looked around, and noticed tons of shopping bags around their room. They found a painting of the Vegas strip that they decided to give to John and Marlena. A stuffed teddy bear wearing an 'I Love Las Vegas' t-shirt for Zack. A deluxe poker set for Roman Brady. A 'Las Vegas Welcome Sign' snow globe for Mimi. A deluxe gift basket for Bo and Hope. And Las Vegas t-shirts for all of their family and friends.
"Shawn, would you mind it if we spend the day together? Just the two of us?" Belle asked, as she sat on the bed.
"Sure. Whatever you want to do today, Belle. Actually, I was hoping that you wanted to spend the day together. Just the two of us. As much as I love hanging out with Andrew and Stephanie, it seems like we haven't spend much time together. But, I do think that Stephanie and Andrew were wanting to take us out to dinner before the play tonight."
"Sounds great! I just don't feel much like getting up and going out too much today."
"That's fine. So, what would you like to do?"
"Well, I seem to remember that our bathroom has a hot tub. And I remember that I promised you that we would try it out. Would you like to do that right now?" Belle asked , giving her husband a wink.
"Are you sure that you feel up to it?" Shawn said, winking back at Belle and pulling her towards him.
"You bet I am." Belle said. And she gave Shawn a quick kiss on the lips, and ran into the bathroom with Shawn running right behind her.
~~~45 Minutes Later~~~
After emerging from the bathroom, Shawn and Belle were now resting in bed. They had spent the past forty-five minutes just holding each other and making love. And now, they just wanted to rest. So, they were now lying in bed, snuggled up under the blankets.
"I still think you're going to have two girls. And they are both going to look just like you. With the same beautiful blonde hair and sparkling blue eyes." Shawn said, as he rubbed Belle's tummy.
"Really? I'm thinking it's going to be two boys. With the same brown hair and brown eyes that I love so much." Belle said, as she leaned up to kiss Shawn lightly on the lips.
"Nope, it's going to be two girls who are going to be just as beautiful as their mommy." Shawn said.
And Shawn and Belle continued to talk about how much they are looking forward to becoming parents. And they also discussed their fears on having children so soon into their marriage. But knowing that they would have the support of their families and each other, Shawn and Belle's fears were put at ease.
The day had quickly gone by. Shawn and Belle had spent their day just enjoying each other. Watching movies, talking, and they even got the chance to go and see the tropical rainforest that was there at the hotel.
Before they knew it, they were getting ready to meet up with Stephanie and Andrew at the California Pizza Kitchen restaurant, since Belle was craving pizza.
Since they both had the day off yesterday, Andrew and Stephanie insisted on taking Shawn and Belle to the airport, and seeing them off in the morning. Both Belle and Shawn were going to miss them, but Stephanie and Andrew both said that they would be coming back to Salem more. And they would be there when Belle had her babies.
After dinner, Andrew again loaned Shawn his mini-van so that they could drive to the Aladdin Hotel where the Theater for the Performing Arts was located near. Since it was rainy and getting dark out, Belle decided it would be best to drive.
Once they pulled up to the hotel, Shawn showed the car valet their theater tickets, and they were shown were to park.
As they walked hand in hand up to the main entrance of the theater, they heard a voice.
"Excuse me, aren't you Shawn Brady and Belle Black?" Said the man. He had dark brown hair. And the lady next to him had blond hair.
"Yes, we are. Do we know you? You look familiar." Shawn said, as Belle snuggled to his side.
"Yes, you do. Or at least we hope that you remember us. Our last name is...."
"SHAWN!! BELLE!!" Came an excited voice.
Shawn and Belle turned and saw little JT Rieber run up to hug them.
"Oh my goodness! JT look at you! You've grown up so much!" Shawn exclaimed, as he hugged the little boy.
"I thought that you two looked familiar. How are you both doing?" Belle asked Glen and Barb.
"We're doing good. We're here on a family vacation. What about you two?" Barb asked.
"Shawn and I are on our honeymoon. We got married just two weeks ago." Belle said, smiling.
"That's wonderful! Congratulations!"
"Thanks! Are you here to see the play?"
"Yeah, Barb here loves the movie 'Dirty Rotten Scoundrels' so I decided to take her and JT to see the play." Glen explained.
"Yeah, Belle's the same way. I figured that since she loved the movie so much, that I would bring her to the play." Shawn said.
The two couples continued to talk as the line began to move. JT excitedly told Shawn and Belle all about school. And he also asked about Zack.
Once inside, Glen and Barb let JT sit with Shawn and Belle during the first half of the play. Since JT was with two very trusting people, they weren't too worried.
Suddenly the lights began to dim, and one of the lead actors of the play came out to give a synopsis of the play the audience was about to see.
The story is about two con artist, Lawrence Jameson, a debonair British con man posing as a Prince of a made up country. And Freddy Benson, a small-time drifter passing himself off as a selfless Red Cross worker trying to raise funds to help his ailing grandmother. They are both traveling to the city of Beaumont Sur Mer. Lawrence, after realizing that only one of them could work the town, makes a bet with Freddy. The first one to extract $50,000 from a selected woman would stay in Beaumont Sur Mer, and the other must leave quietly. And that's where they met Christine Colgate. Let the game begin!
As the play began, Belle got more excited. She had the CD of the original Broadway cast recording. So, she knew most of the songs by heart. She also noticed how similar the play was from movie. Only a few of the character names were different. Shawn was so happy that Belle was enjoying herself. And smiled as she sang along with one of her favorite songs from the CD.
"Wouldya look at that coffered
ceiling,
Look at that chandelier.
Excuse me but how I'm feeling
Is a hundred-proof.
I could raise the roof.
I'm so happy to be here.
I've been kind of missing
Mom and Daddy,
Sort of in a spin since Cincinnati.
The morning flight, a major bore
But then they open the cabin door
And zoot alors-
Here I am!
Lord knows I had the will
And the resources
But Mom and Dad kept saying
"Hold your horses."
I guess those ponies couldn't wait-
Pardon me folks but
They've left the gate.
I may be late, but
Here I am!
Ah,
The way to be, to me, is French.
The way they say "La Vie" is French
So here I am, Beaumont Sur Mer, a
Big two weeks on the Rivier-a
If I'm only dreaming please don't wake me.
Let the summer sun
And breezes take me.
Excuse me if I seem jejeune,
I promise to find my marbles soon
But everywhere I look
It's like a scene from a book.
Open the book and
Here I Am!
(In her enthusiasm she accidentally knocks over a Bellboy)
Oops, sorry
In mean
The air is French
That chair is French
This nice sincere sancerre is French
The skies are French
The pies are French
Those guys are French
These fries are French!
Pardon me if I
Fly off the handle,
No place on earth
Can hold a candle
So Veni Vidi Vici, folks
Let's face it,
Je suis ici, folks!
Excusez-moi
If I spout-
I'm letting my
Je n'sais quoi out.
I'm sorry to shout but
Here I am!"
After a big applause, the lights dimmed and the curtain closed on the first act. And there was a 20 minute intermission.
In that time, Shawn and Belle talked more with JT before returning him to his seat next to Glen and Barb.
"So, are you enjoying yourself Belle?" Shawn asked.
"You bet I am! This was the perfect way to end our trip. Thanks again for everything Shawn." Belle said, as she gave him a quick kiss on the lips.
The lights began to dim again, signaling the beginning of the last act.
As the it continued, Belle and Shawn laughed and enjoyed the play.
At the end, it was revealed that Christine Colgate, the woman who Lawrence and Freddy were betting on, was an infamous con artist nicknamed 'The Jackal', and she had been playing both Lawrence and Freddy for their $50,000.
Christine
"Y'know, boys, I cleared over five
million dollars last year, but I gotta
tell you- your fifty thousand was the
most fun I ever had.
It was a ball.
It was a blast.
'Cause I was hanging with the boys
And that's a plus.
You've got the class,
You've got the cheek,
Lawrence
You've got the brains
Christine
Let's get that Greek.
Freddy
I guess we're dirty rotten crooks...
Lawrence
Dirty rotten shnooks...
Christine
Dirty rotten guys...
All
It was a trip,
It was a ball,
It was a kick,
I loved it all,
'Cause it was almost too prodigious
to discuss-
Christine
And though two aces beat you blind,
They'll never beat three of a kind-
All/Ensemble
Filthy,
Shameless,
Lyin',
Dirty rotten guys...
Like us!"
And the certain came down. After a big standing ovation, the three lead actors, John Lithgow(who played Lawrence Jameson), Norbert Leo Butz(who played Freddy Benson), and Sherie Rene Scott( who played Christine Colgate), came out to greet the audience.
Belle was able to get all three of the actors to autograph her program, and she and Shawn then got their pictures taken with them.
After making their way out of the theater, and saying goodbye to Glen, Barb, and JT, Shawn and Belle headed back to the Mirage hotel to get a goodnights sleep before heading home the next day.
TBC....
Music Credits: - "Here I Am!" performed by Sherie Rene Scott
- "Dirty Rotten Number(Finale)" performed by John Lithgow, Norbert Leo Butz, and
Sherie Rene Scott. Both songs on the "Dirty Rotten Scoundrels" Original Broadway
Cast Recording CD.
Next chapter: Shawn & Belle head back to Salem with a surprise welcome home party waiting for them.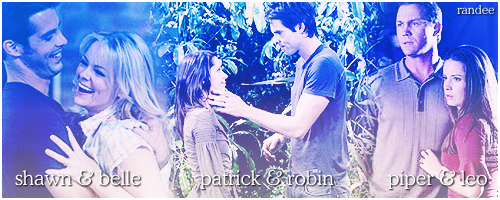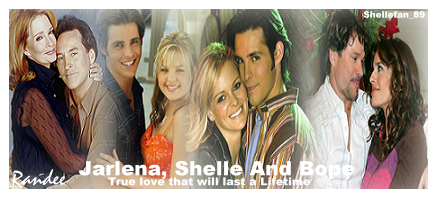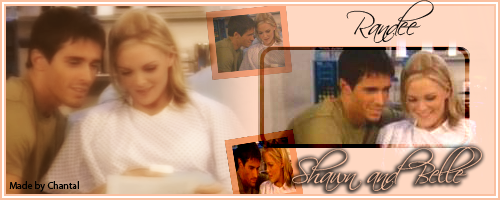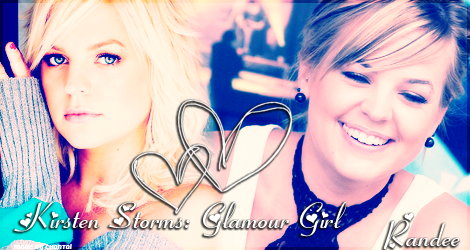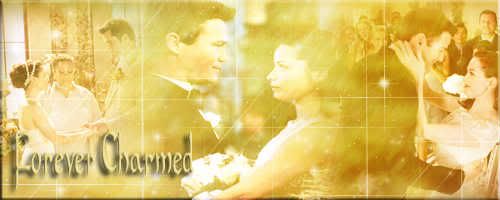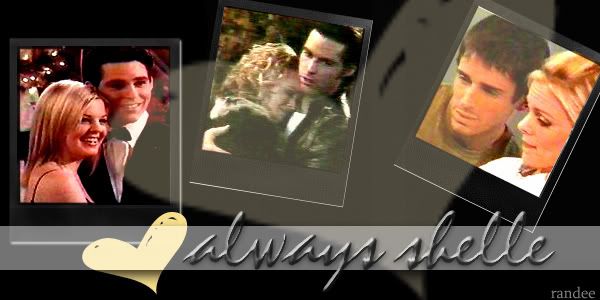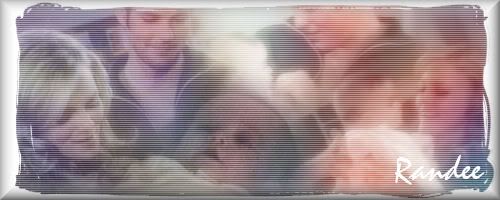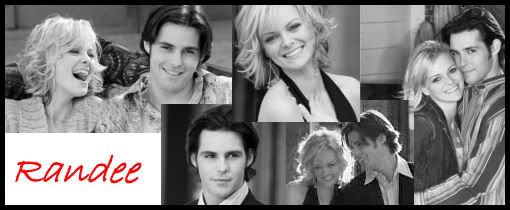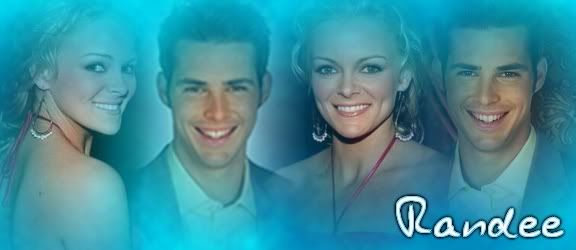 Thanks to Belle for the Days/GH/Charmed, and the Chelle "Our Beautiful Baby Girl", and NuShelle "Here With You" banners
Thanks to Jessica for the Jarlena, Shelle, Bope, and the Martha and Jason Fan sigarts
Thanks to Chantal for the Kirsten Storms and NuShelle banner
Thanks to Heatherlea for the two classic Shelle along with the Jason Cook and Brady Family fan banners
Thanks to CRene for the slideshow(Shelle, Bope, Lumi, and Jack & Jennifer), and "Charmed" banners
Thanks to Kelly for the Jason and Martha banner(with blue background)
Thanks to AW for the "Always Shelle" sigart
Thanks to DeeCee for the Classic Shelle flashback and proposal banners
Thanks to Kim for the modern Shelle(black & white) banner