Big Lost, to stab at your question:
The canyon bottoms around Toe and Heel have trails, but in 2008 I could find no evidence that the upper areas of either peak had been previously visited. Both are on spur ridges of Italian Peak and are name analogies to Italy's boot.
As far as trails, this is totally disgusting. Around 15 years ago someone on a dirt bike highmarked the south face of 10998' Italian Peak almost to its summit. Chain reaction erosion ensued, so now there is this big ugly channeled scar that will never heal. Speaking of heels!
Regarding horse bones, there are two schools of thought- inform the public so they can respect the resource, OR don't tell them because they are sure to ruin it.
About 4 miles south of the Italian/Scott Peak complex, on Idaho's Beaverhead crest, is a 10120' mountain I call Dead Horse Summit. A little ways off the high point is this several hundred year old peculiar rock ring littered with blanched horse bones: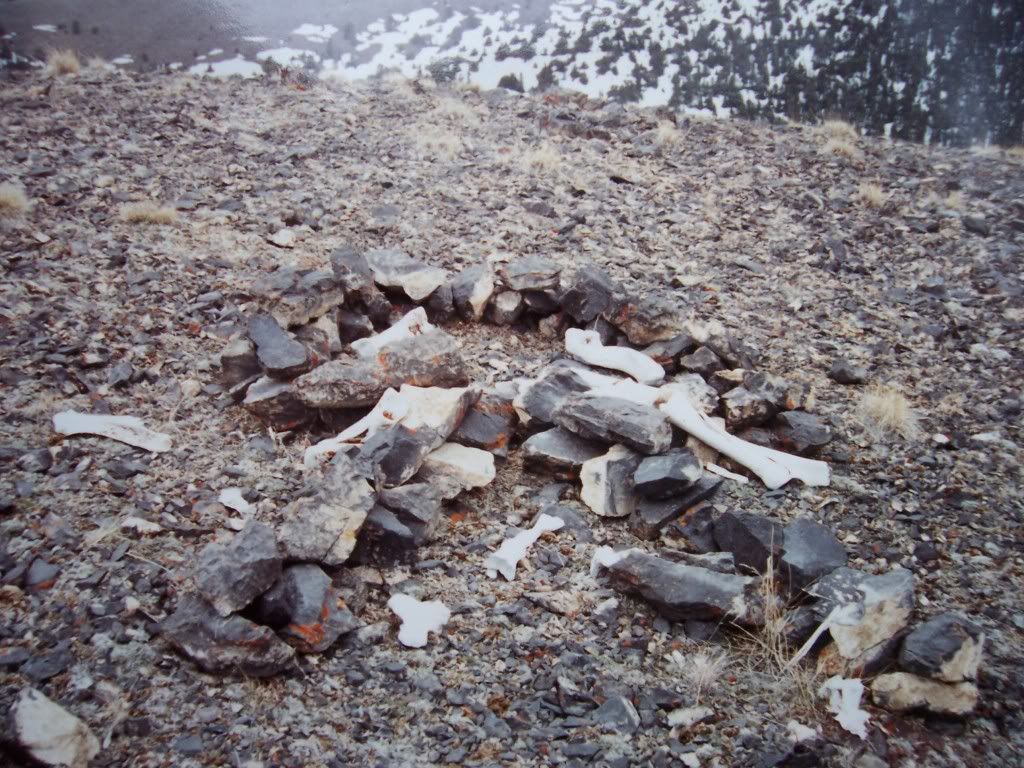 Shortly after this May 1990 visit, Targhee National Forest archaeologist Skip Willingham was able to confirm this as a Native American visionquest site. Why were horses here? They probably congregated to forage on the grasses above timberline. With storms and impassable deep snow in the trees, here they perished. Mountain buffalo would sometimes graze up high also,
Walk softly,
Rick