Maybe some of you are familiar with South East Idaho's most southern mountains. Just south of the border there are two attractive Utah wilderness areas that offer a window back into Idaho.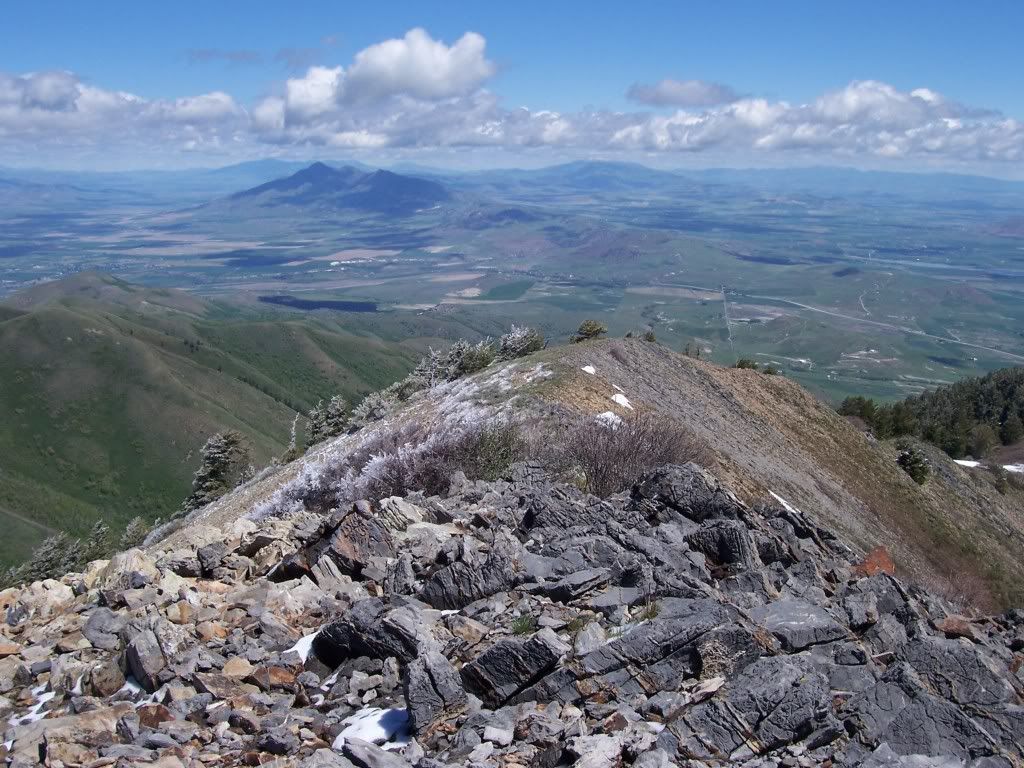 From the summit of Mendon Peak 8766' in the Wellsville Mountain Wilderness this view is N.
The I-15 corridor is on left. Cloud shaded Gunsight Peak (Malad Range) is 5 miles inside Utah. The hazy blue mountains behind it are in Idaho. From L to R: Elkhorn, Wakely, Old Tom, Oxford, Old Baldy, Sedgwick. Also visible but not in the photo are Cache Peak and Pilot Peak in NV.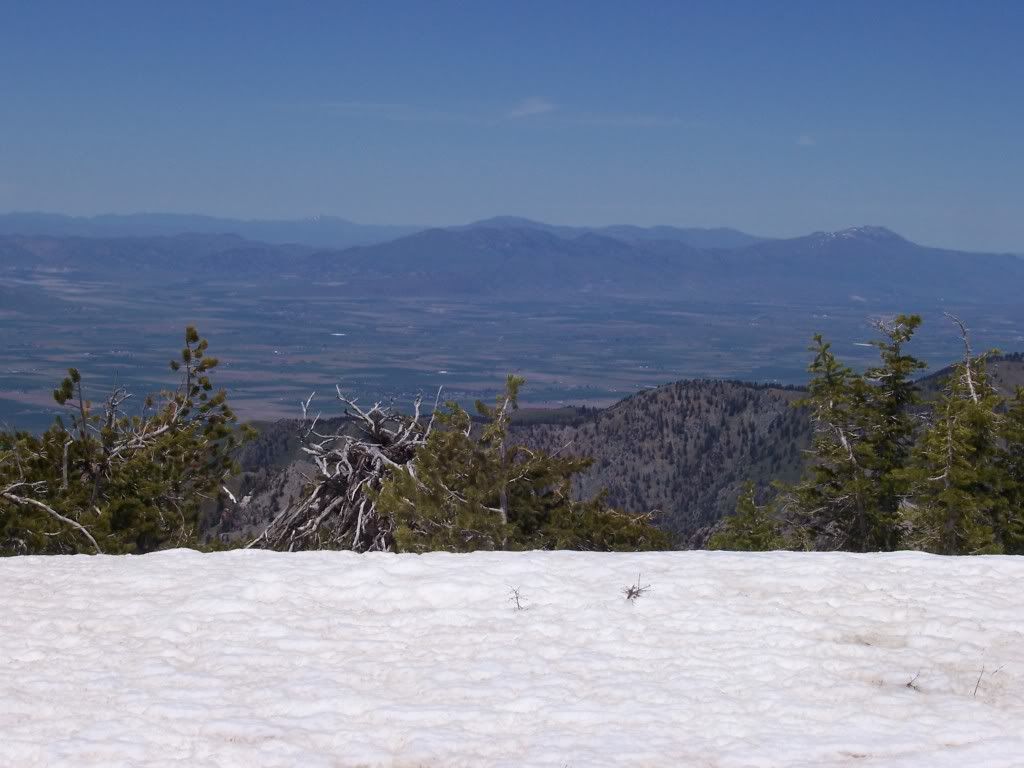 From the summit of Mount Elmer 9676' in the Mount Naomi Wilderness this view NW looks across Cache Valley, with the Idaho line 10 miles away.
From L to R: Deep Creek Range to Deep Creek Peak; Bannock Range- Old Baldy, Elkhorn, Wakely. On right is Oxford Peak.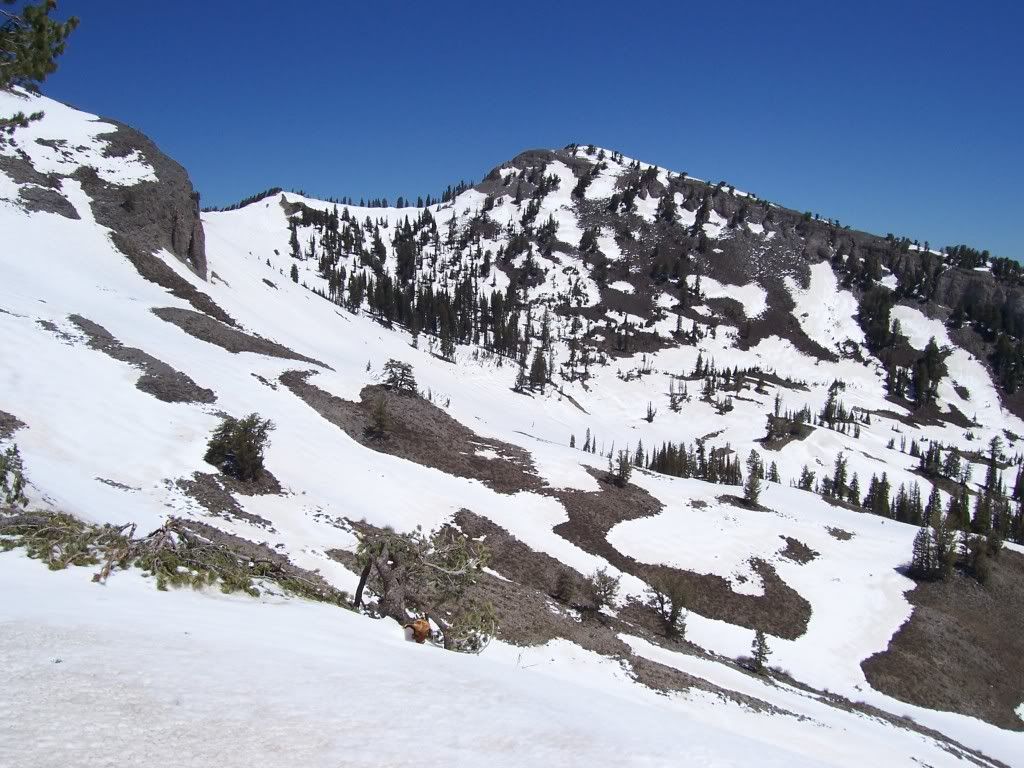 Mt Elmer is one of the more remote Bear River Range summits, and 95% of its tilted summit block is guarded by limestone cliff bands. View N showing Mt Elmer's south face.
It is interesting to speculate on the variables that account for such a robust mid June snowpack. The 9565' cliffy point on the left is known to some as 'Fudd Peak'.
Other trivia: Mt Elmer qualifies for "The Peaks of I-15 Series". This requires a clear line of sight between summit and freeway.
All photos from a June 17-18,2010 outing using Logan,UT, as base camp.