This 10942' Pioneer peak (prom 362') is located in the neighborhood of Devils Bedstead and Angel's Perch. Caught betwixt such almighty forces, this must be Purgatory. Repent sinner!- but enjoy the tidings of the mountains first.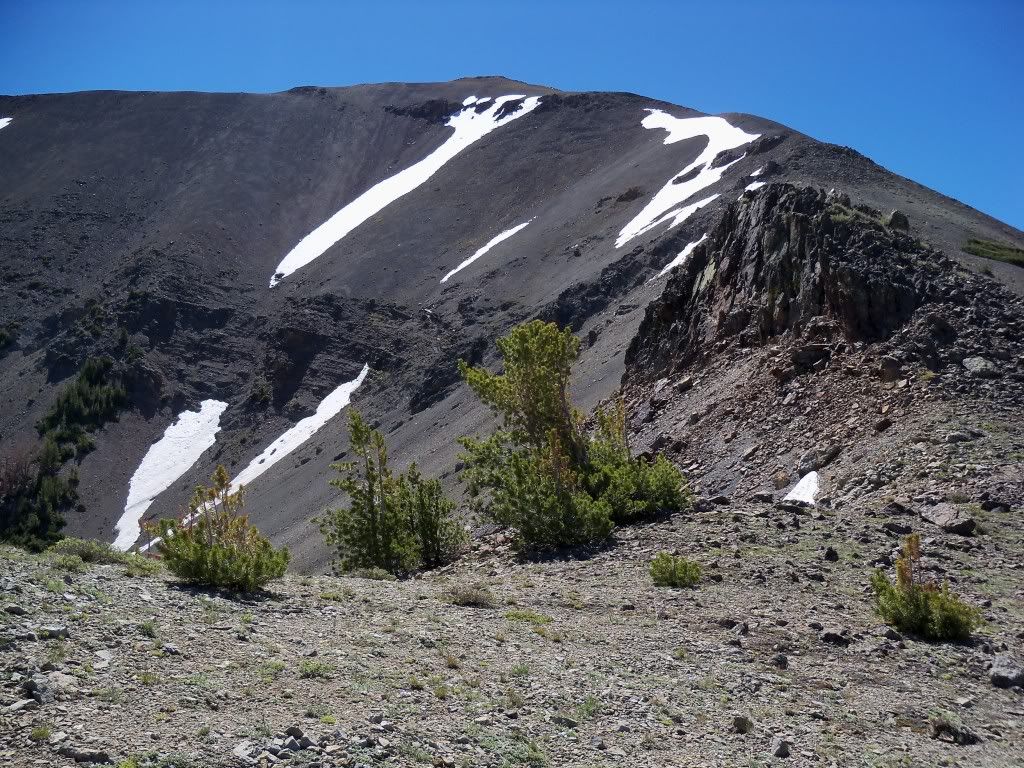 View SW to the summit of Purgatory Peak, located on the Wildhorse-Kane Creek Divide.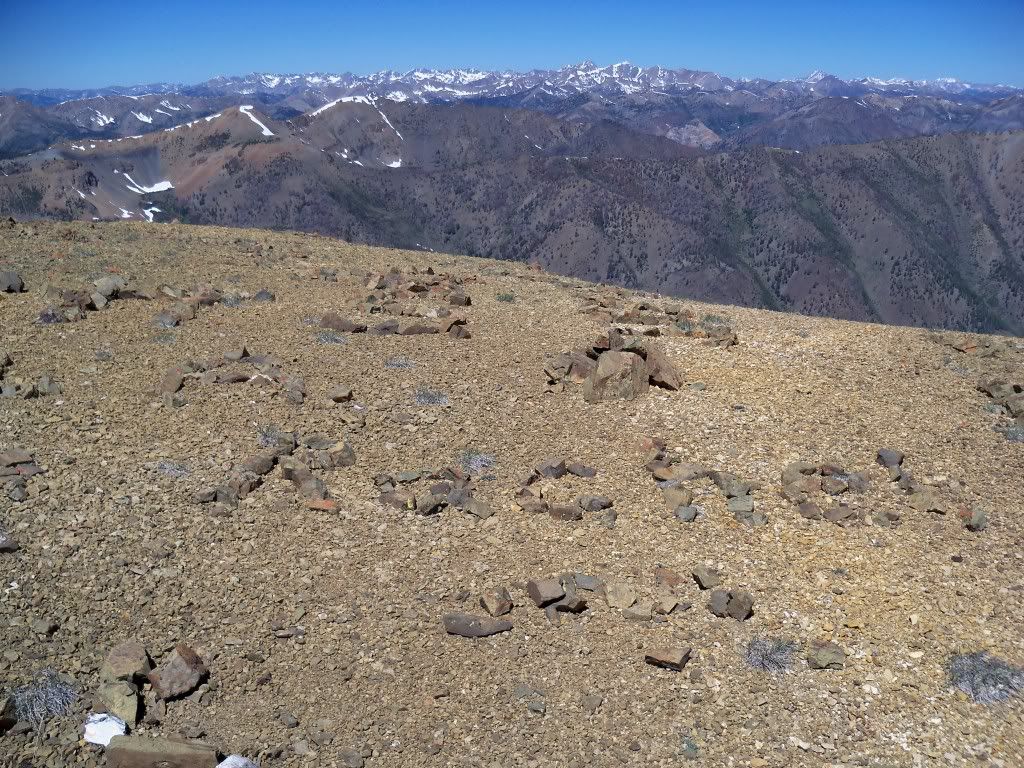 Purgatory Peak has rock art on its summit. Some of the characters, Anglo in origin, are discernable. Note the name Rachel. Other stone alignments may be Native American in origin. View NW to Boulder Mountains.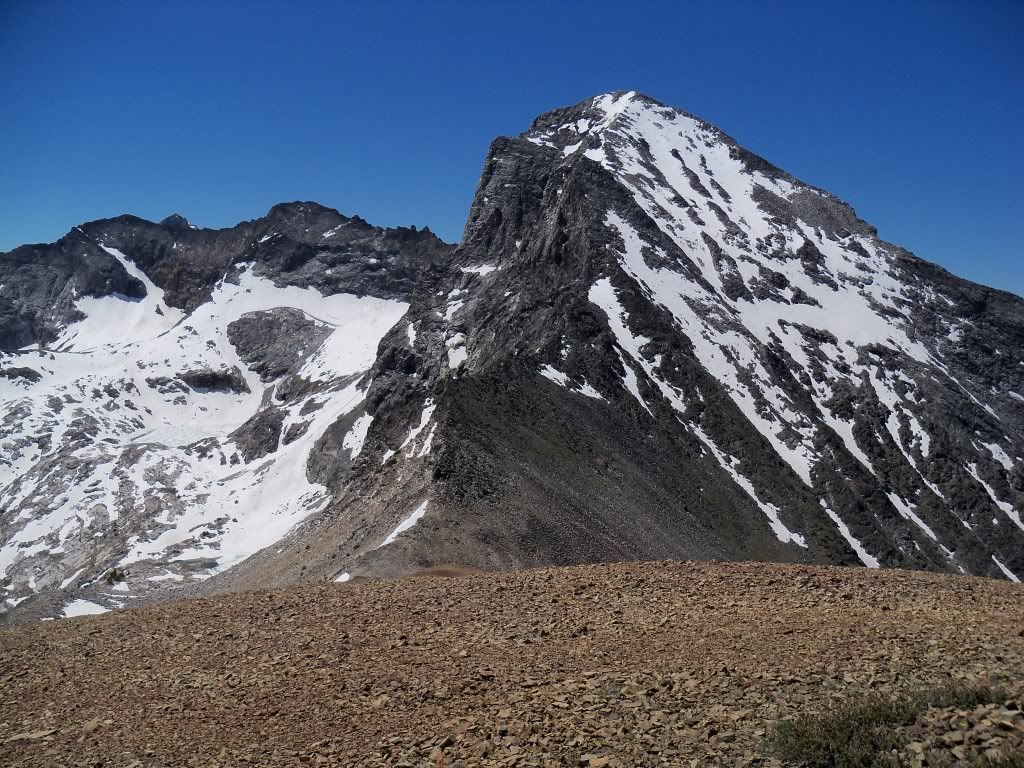 In the late 1940's the Sun Valley Company began guiding summer visitors in the mountains. This is only a guess: Rachel and other clients could have been led up here by mountain & ski guide Andy Hennig (1903-1993).
View S from Purgatory summit to 11865' Devils Bedstead East, 11516' Abel Peak, and 10340' reluctant to thaw Washington Lake.
Little is known of the early climbing history of the DBE. Another hunch: Hennig was first to climb it in the late '40's.
Purgatory Creek drains the NW side of the mountain and has a 100' cataract. A surprisingly good cross country route to the top stays a little to the right of this stream.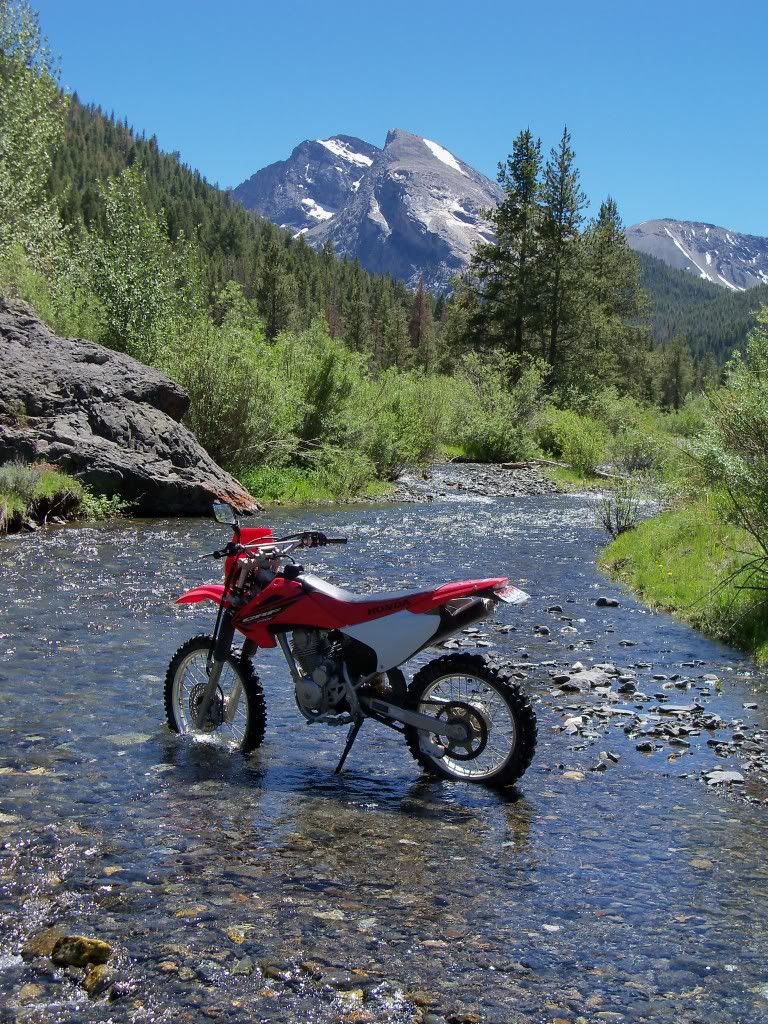 In my opinion, Kane Creek is the best approach for the peaks discussed in this article, but today the Kane Creek Road was navigable. Here the amphibian S.S. Baugher is on patrol.
View S to 11051' Devils Bedstead.
All photos July 12, 2010