An immediate revisit to Trail Fork in the Salt River Range was compelling for at least 2 reasons: first, to claim an unclaimed summit; but also to understand the tragedy that claimed 3 lives here in 2008.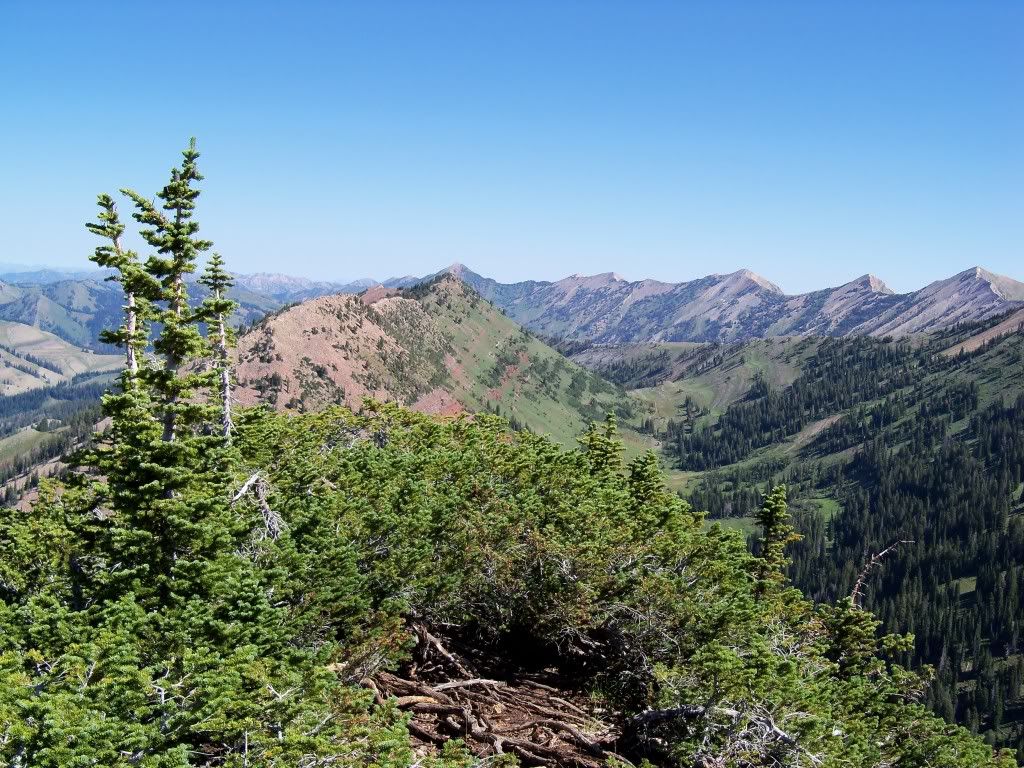 The summit of Trail Fork Hogback 10200'+ (prom 700') showed no sign of previous visitors on this 8/5/10. View N to Dry Creek Hogback 10267' (also NSPSV there on 11/7/99). On right Mt Fitzpatrick and subordinates are like cresting waves ready to crash.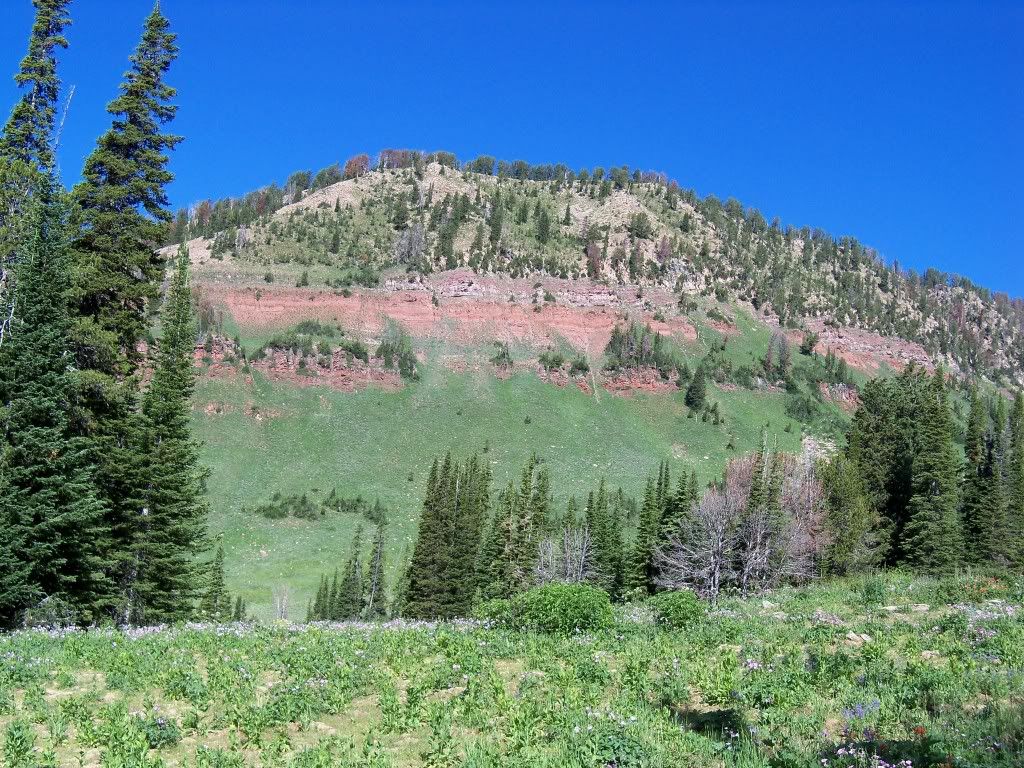 With its colorful band of Wells Formation sandstone Trail Fork Hogback is the centerpiece of upper TF Canyon.
More and more, memorials to fallen loved ones are turning up in the mountains.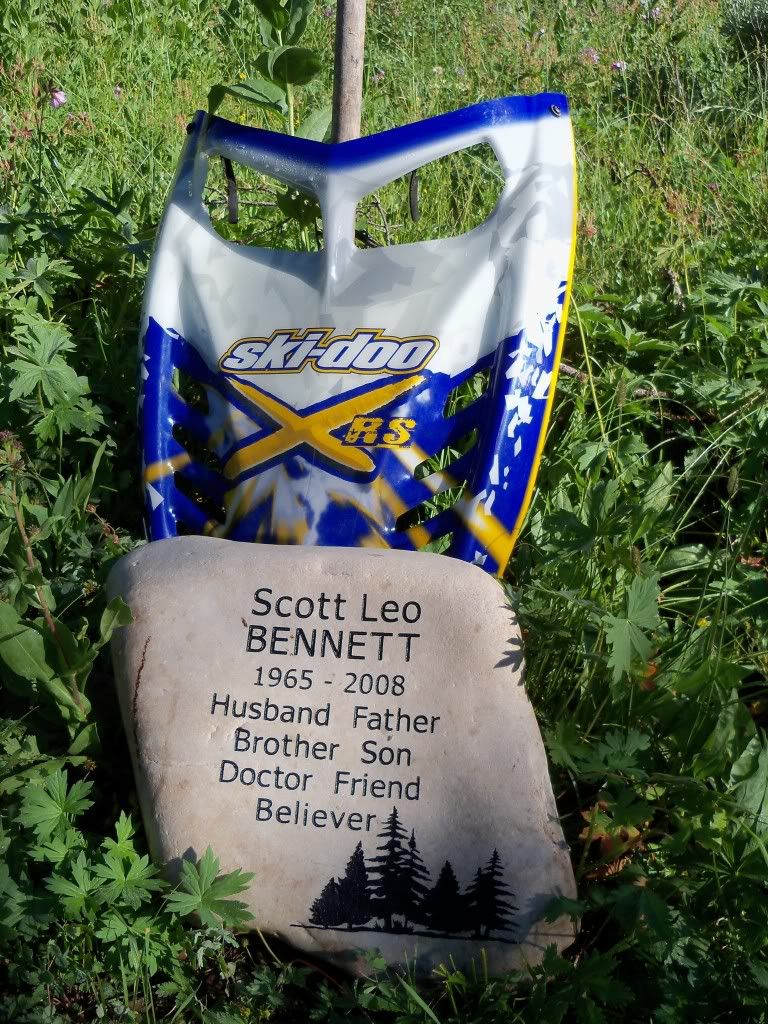 This one in Trail Fork Canyon is at the runout of an avalanche chute off the 10138' Needle.
Let's see... snowmachine.... avalanche... it's not too hard to figure out what happened.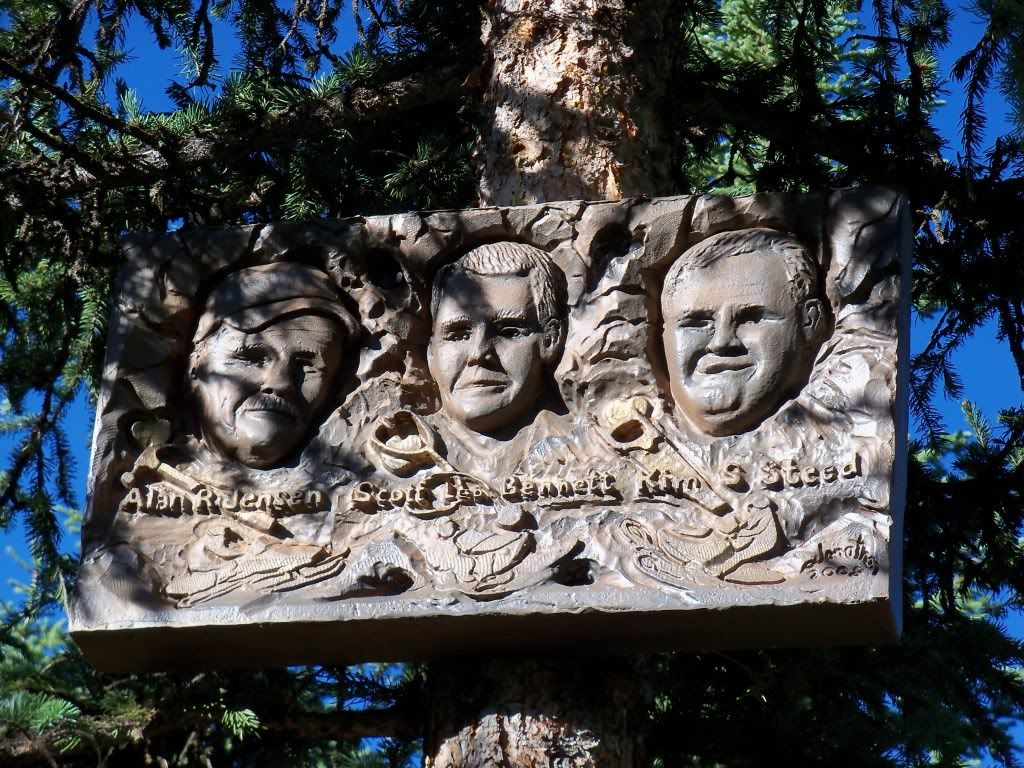 Trailside wood carved memorial to the fallen three: Jensen, Bennett, Steed.
Dream as if you'll live forever
Live as if you only have today
Epitaph**
Kim S. Steed
1956-2008