Anybody ever read this book or see the movie? It's about ski racer Jill Kinmont and how she turned tragedy into triumph.
'Corrow' 10315' (prom 575') is on the other side of the Salt River Range.
Go up the Greys River Road 45 miles, then up Corral Creek and the Way Trail. This peak is on the Corral-Crow divide.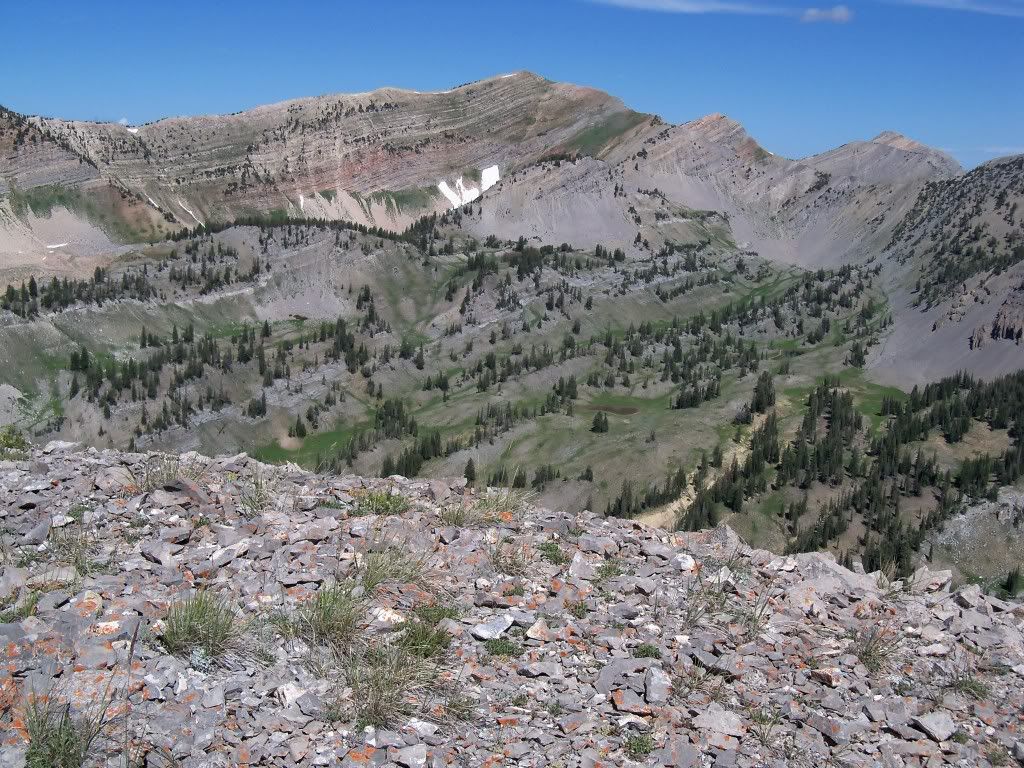 From the uncairned Corrow summit, this view is NNW to the normally reclusive, now bold, 10907' Mt Fitzpatrick. Looking west, the Portneuf Range in Idaho can also be seen.
Greys River is one of the more accessible and scenic wild rivers of Wyoming (and America).
Don't miss it!
Greys River as it leaves the elk feeding grounds of Forest Park. View S to Wyoming Range. Several interesting peaks line up here, including 11032' Menace, and Roaring 10982'.
All photos 8/8/10.