Castle on fire
The east face of Castle Peak, looking like an Idaho Maroon Bell, is aglow 15 minutes after sunrise.
Camera setting on 'sunset light'.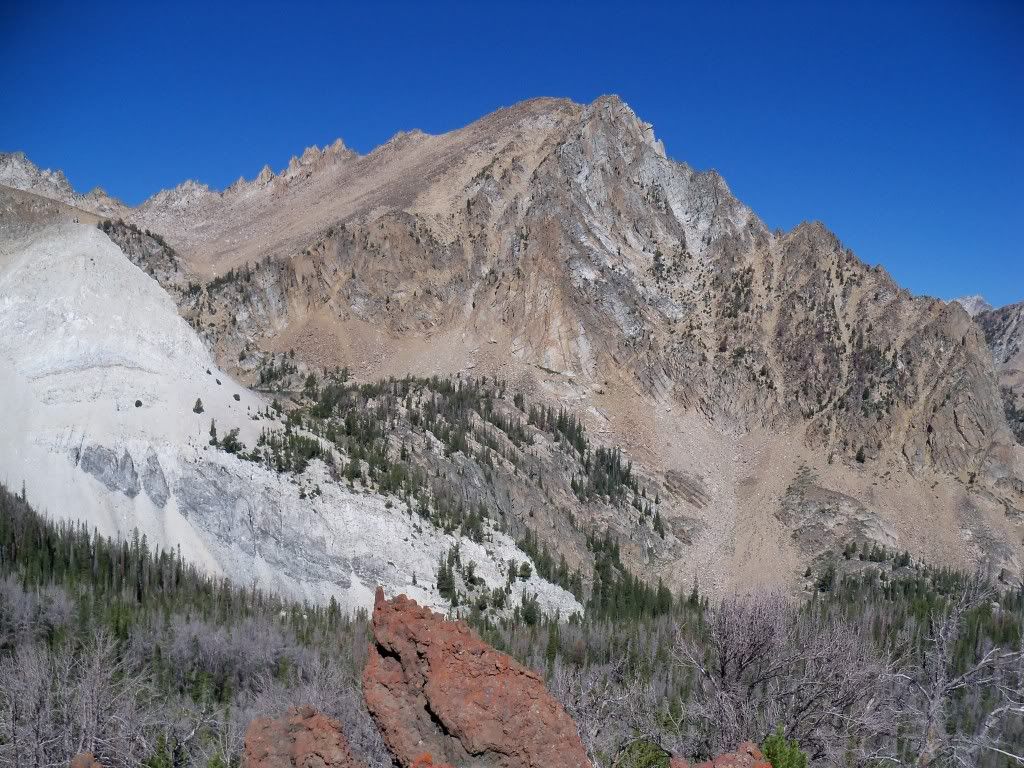 View NW to Merriam Peak. Serrate Ridge to left. On the upper stretch of the mountain chanced to meet 'Mr White Clouds' Dave P, who had just picked off yet another of the 78.
30 minutes later I signed him in.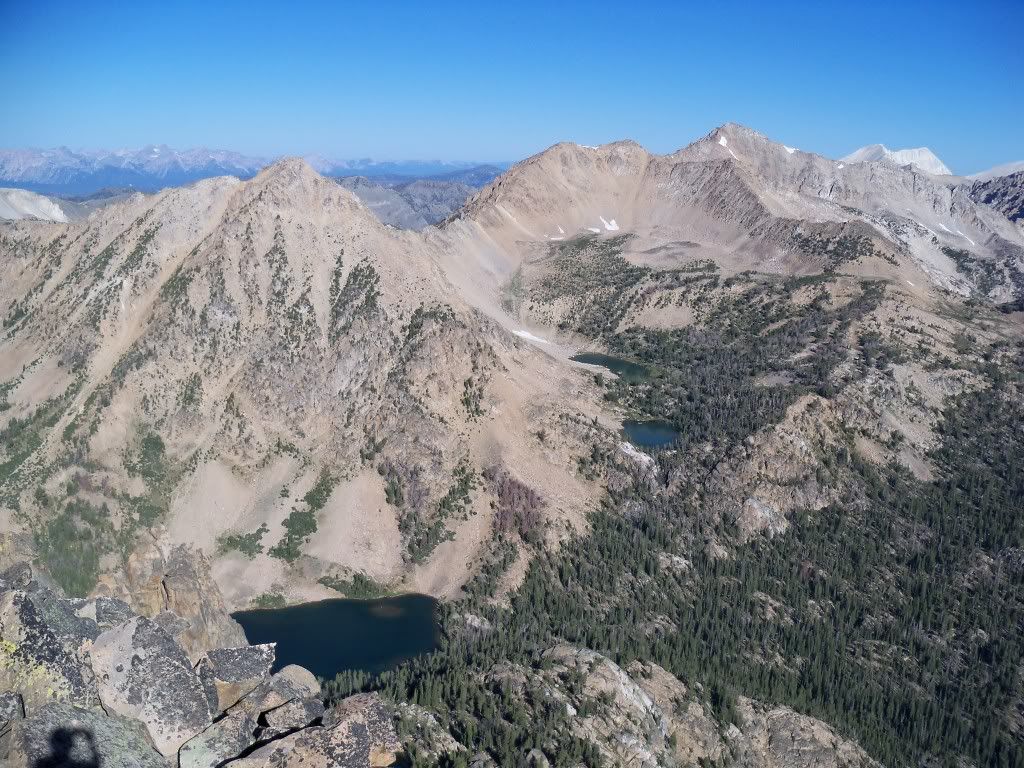 Merriam Peak summit view NW.
Lakes: Quiet, Shallow, Scree.
Peaks: Mt Frank, Lonesome, D.O. Lee.
All photos 8/16/10. My Ida #901.