Understanding river drainage systems was a central theme among early explorers of the American West. The divides of these systems captured their attention. Attaining mountain summits was a useful secondary endeavor if it led to learning more about the nature of a drainage basin.
Unlike a simple divide, which separates two drainages and can stretch for hundreds or even thousands of miles, the triple divide occupies one unique point of land. Finding this exact point where three drainage systems have their common origin can present a challenge.
The three largest drainage systems of the intermountain west- the Columbia, the Colorado, and the Great Basin- have a rather inconspicuous point of common origin in Western Wyoming. This triple divide is not some grand pyramidal peak. It's simply a 9920'+ bump on Commissary Ridge, the southern extension of Salt River Range.
View along the eastern escarpment of Commissary Ridge from the Columbia-Colorado divide. Crane your neck up, far left. That's the Columbia-Colorado-Great Basin triple divide.
Commissary Ridge eventually becomes a peak two miles north of the triple divide: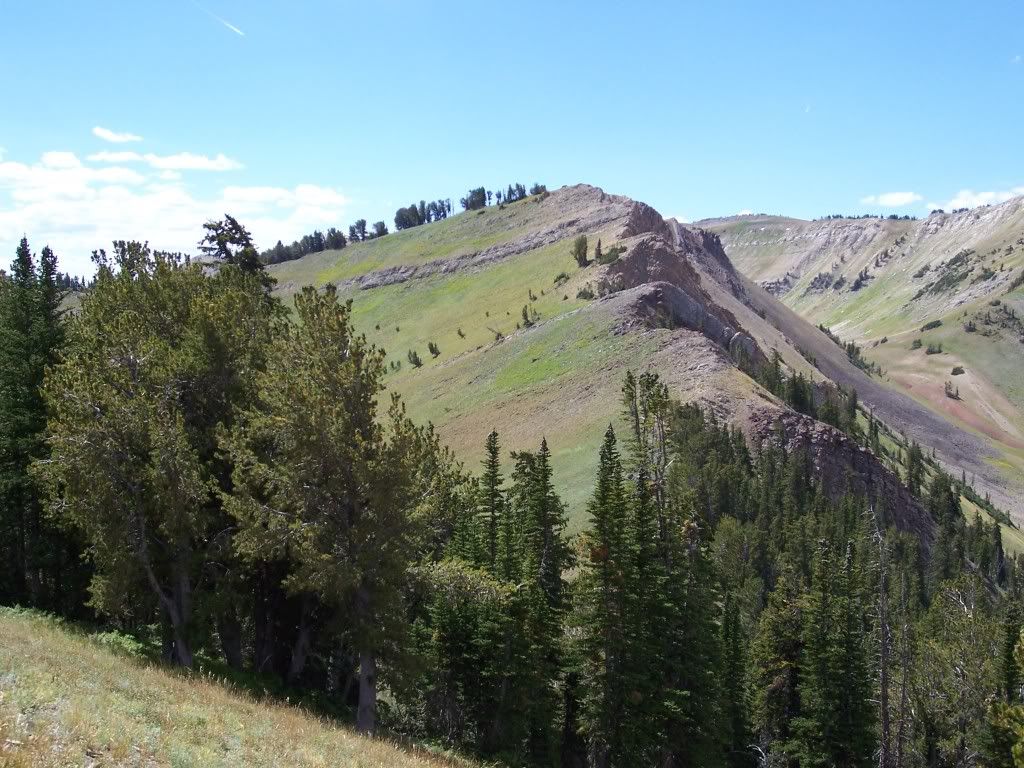 View W to Tri Divide Mountain 10323'. Near ridgeline, Spring Ck-Mink Ck divide of Greys River (Columbia). Far ridgeline, Great Basin-Columbia divide.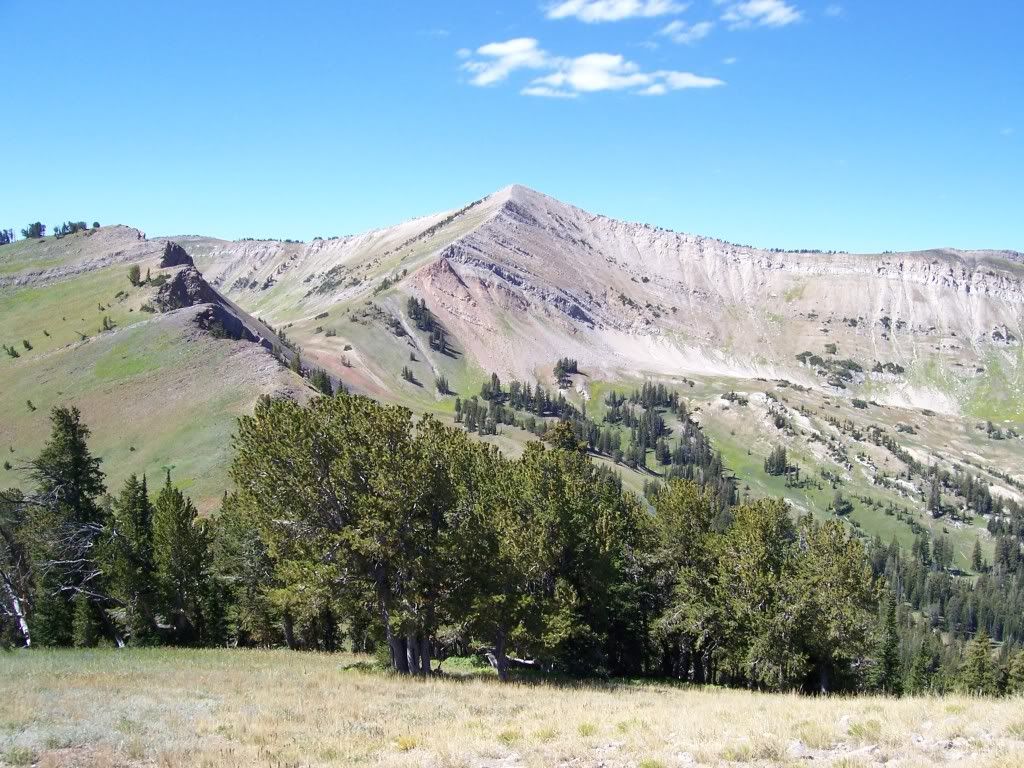 Lurking in the wings, wanting to grab the spotlight: Sheep Mountain 10769', third highest Salt River peak, itself a triple divide (Smiths Fork-Salt River-Greys River).
But, divides are a dime a dozen, and triple divides of lesser drainages are even common.
Finding the big one is the lunker in the pond.
Good fishing!