Buckskin Morgan Ridge el 6710', prom 340', is ranked #3622 on the list of Idaho's highest summits. It is the 8th highest ranked peak in Madison County, Idaho.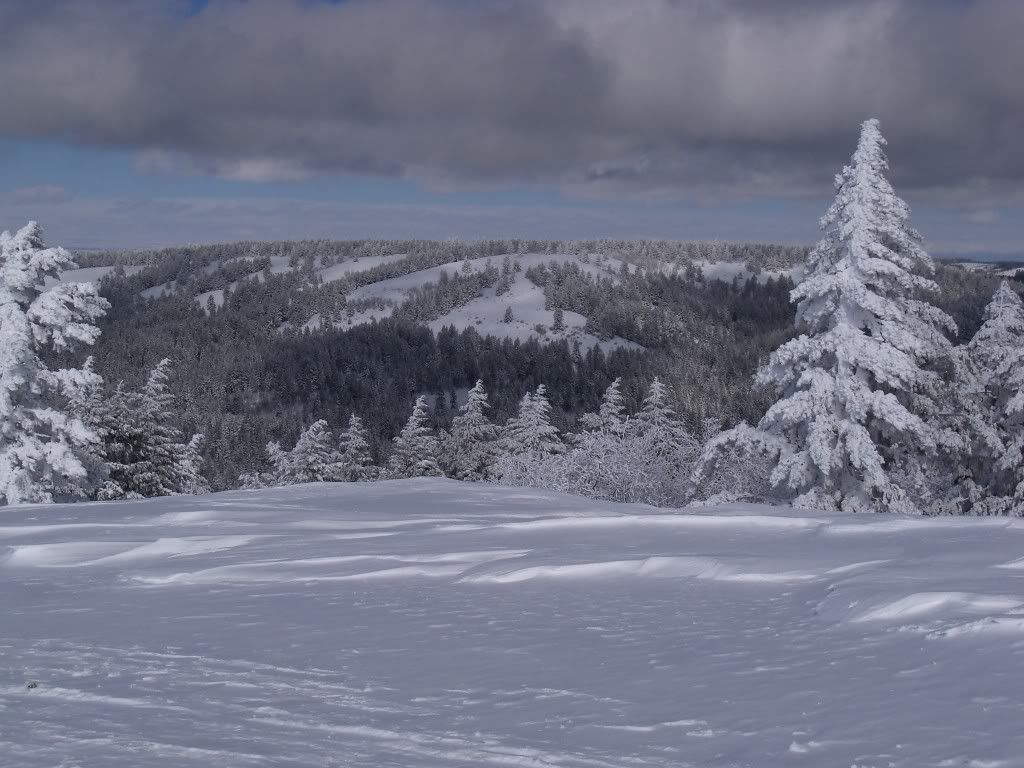 View N to Buckskin Morgan from parent summit Kelly Mountain, 2/21/11.
The US Geological Survey of the Territories (Hayden Survey) passed by this section in 1872. On the Hayden map 'Sources of the Snake River' topographer Gustavus Bechler described the area as 'gradual rising prairie' and 'undulating table land' at the NW end of 'Snake River Mountains'.
The Hayden party made camp along the Snake River, shown on their map as 'Camp Reunion', now known as Twin Bridges.
Daniel Morgan logged in the Kelly Canyon area, early 1900's.
Snowshoe trails on Buckskin Morgan were laid out, marked, and maintained by the staff of Timberline Outfitter in 1999.
In addition, this Douglas fir and aspen forested mountain on Targhee National Forest serves recreational interests of cross country skiers, hikers, trail runners, mountain bikers, equestrians, and snow machiners. The Idaho Falls Ski Club maintains a day use warming shelter during ski season at the east end of the ridge, known as 'Morgan Summit'.