I decided to get after the corn again this week. After seeing a very snowy Smiley last year on a work shift, it was on the radar as a ski mountain. Splattski's helpful photo on his TR helped to remove any doubt about today by showing how low the skiing would extend. And with this years helpful low elevation lack of snow, the drive, even in early April was a go. I parked close to the end of the Bear Canyon Road since I've explored the Iron Bog drainage a few times now. I carried skis to the final steep rib separating the two huge east facing bowls on Smiley Mountain, and then mostly skinned, with a short stretch of easy booting. The northerly bowl was a bit premature but the southerly bowl was in tip top condition. It was some of the nicest corn snow I've seen, good enough to convince me to take two more runs on some lower slopes. The final run I found enough snow to make it down to 7600 feet and within a half mile of the road.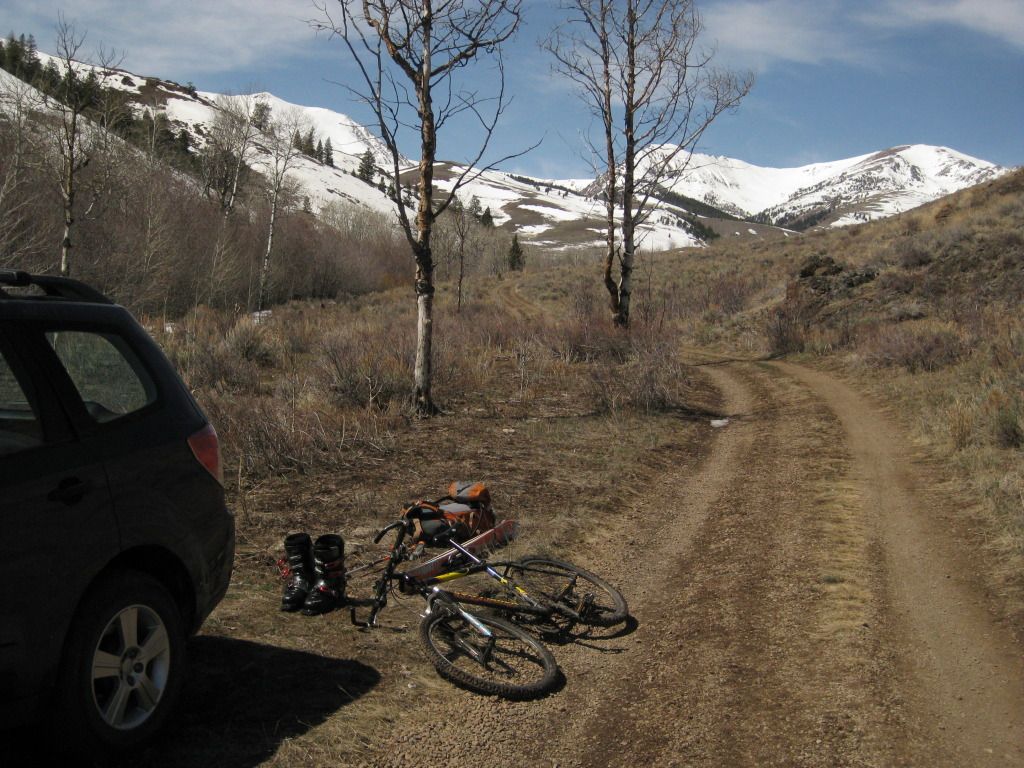 I parked here and biked a bit but even now you could probably make it to the end of the road about one half mile further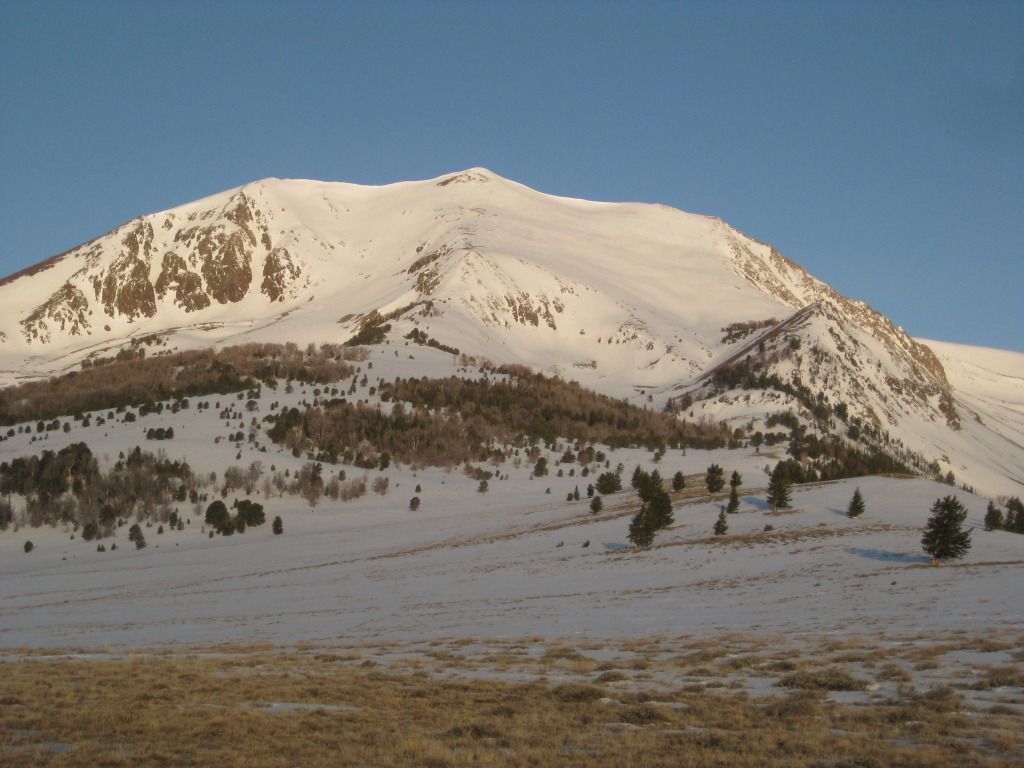 View of Smiley from the only 15 yards of dry ground between the summit and elevation 7600. My run was on the left large bowl on the face of Smiley
The high Pioneers looking very snowy from the summit
Maybe halfway down the summit run looking up. It's hard to see the turns but the little piles of sliced corn below each turn seem to be in view!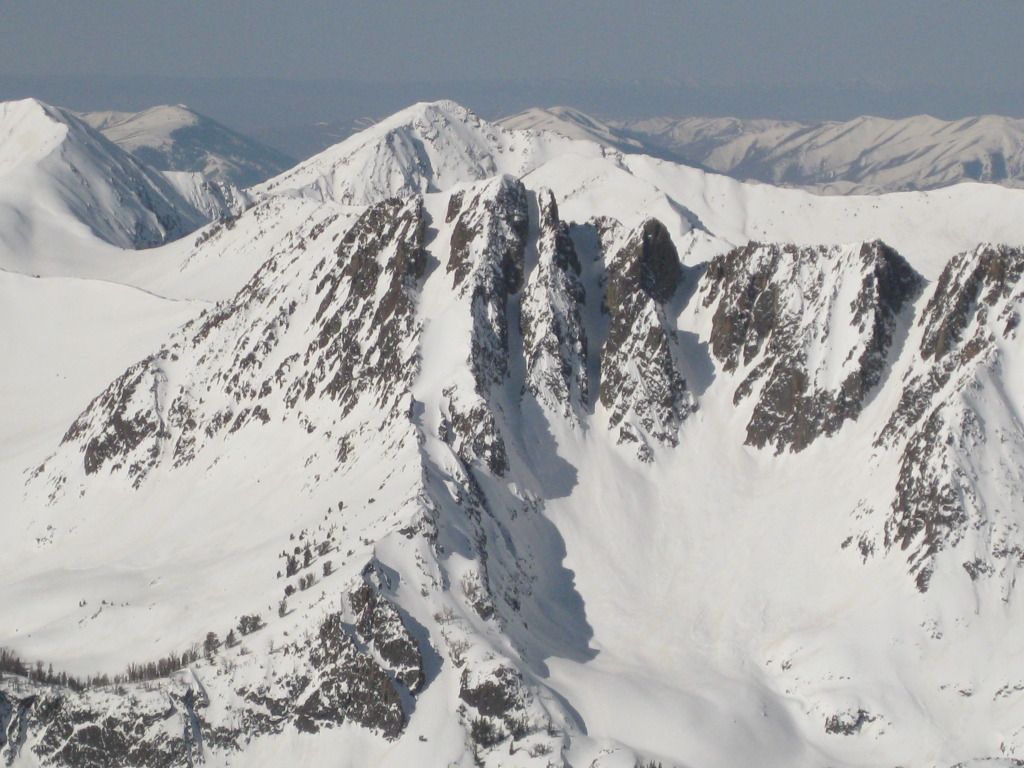 Some neat looking couloirs on peak 10920