Didn't check the board until Friday night and missed Mark's message, sorry man. Can't check this site at work and I'm spending most of my waking hours there, click on my username and send me an email to get ahold of me.
Skiied Cramer this time, pretty stellar. I would highly endorse either more snow, less snow, or using a snowmachine however, as it's a good ways in and the first couple miles have lots of annoying dirt and rocks exposed.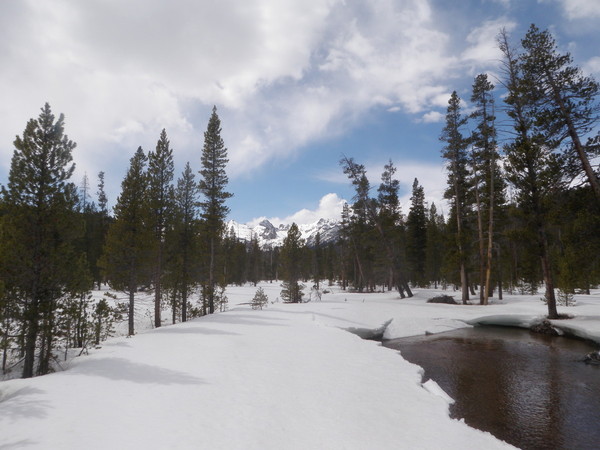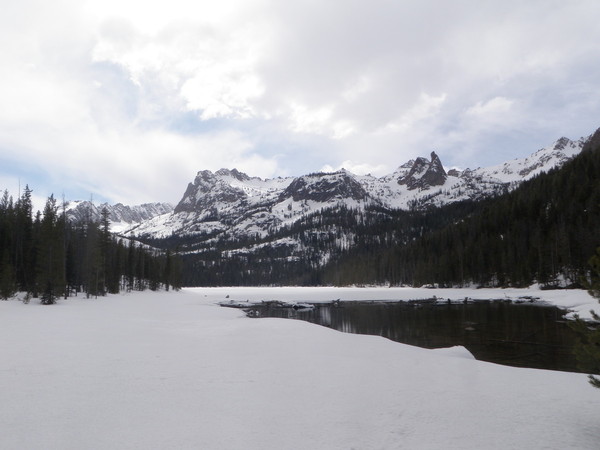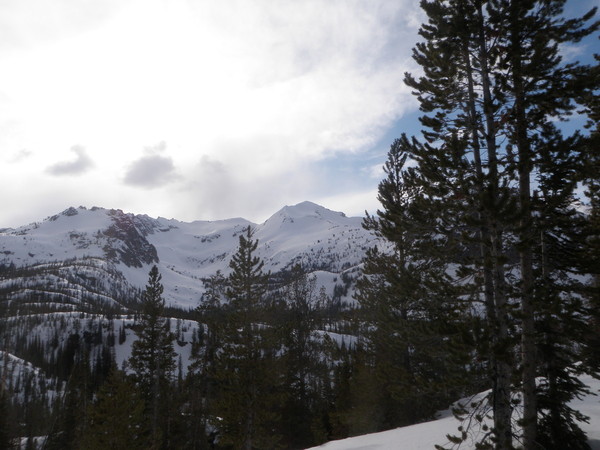 This is Cramer. From here getting to the peak was pretty, uh, character building. I think being familiar with the Summer route or coming when there's more snow would make routefinding a little easier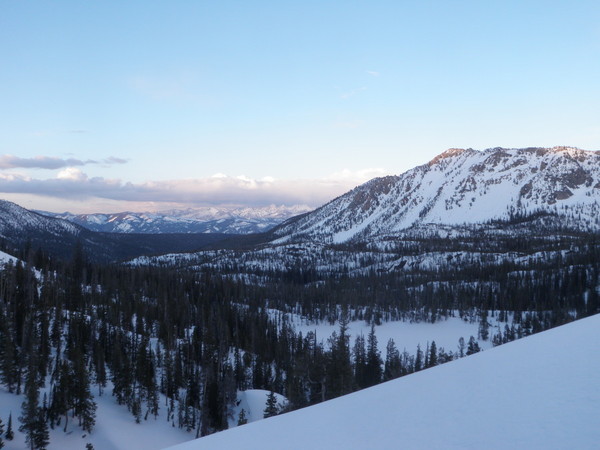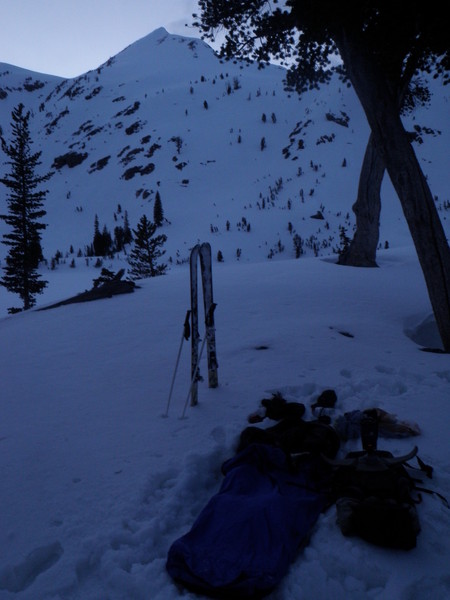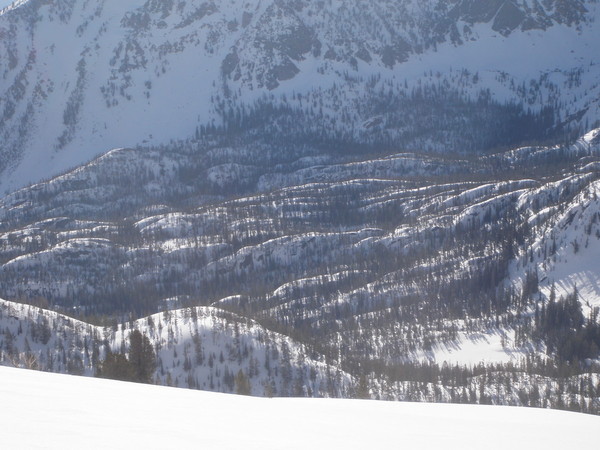 This was the character building section, ended up traversing pretty much from the center left of the photo to the bottom right over and around many of the ribs and drainages visible. Reminded me of some parts of Southern Utah with fin after fin to climb over and around.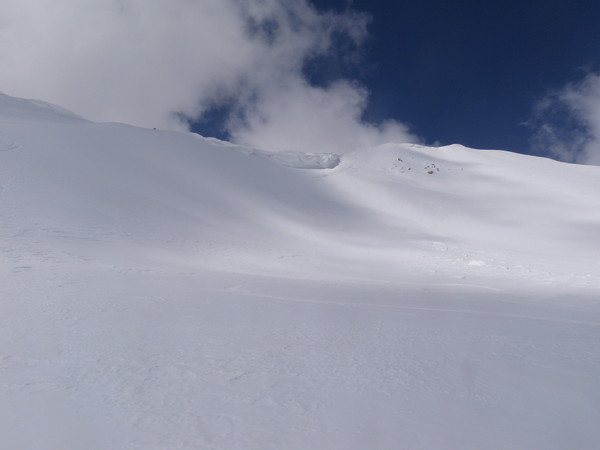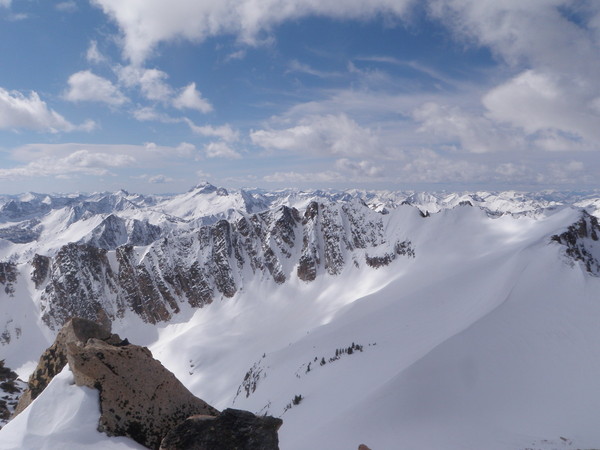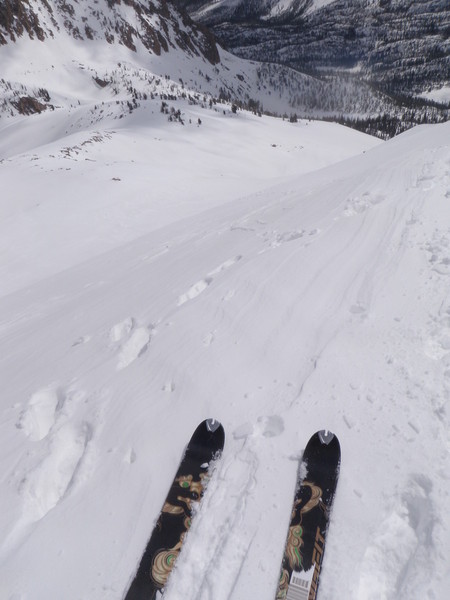 Everything above 8000 was so good once it softened up.