The objectives from the upper parking area at Hyndman Creek. I biked to an obvious point, abandoned the bike and continued on foot.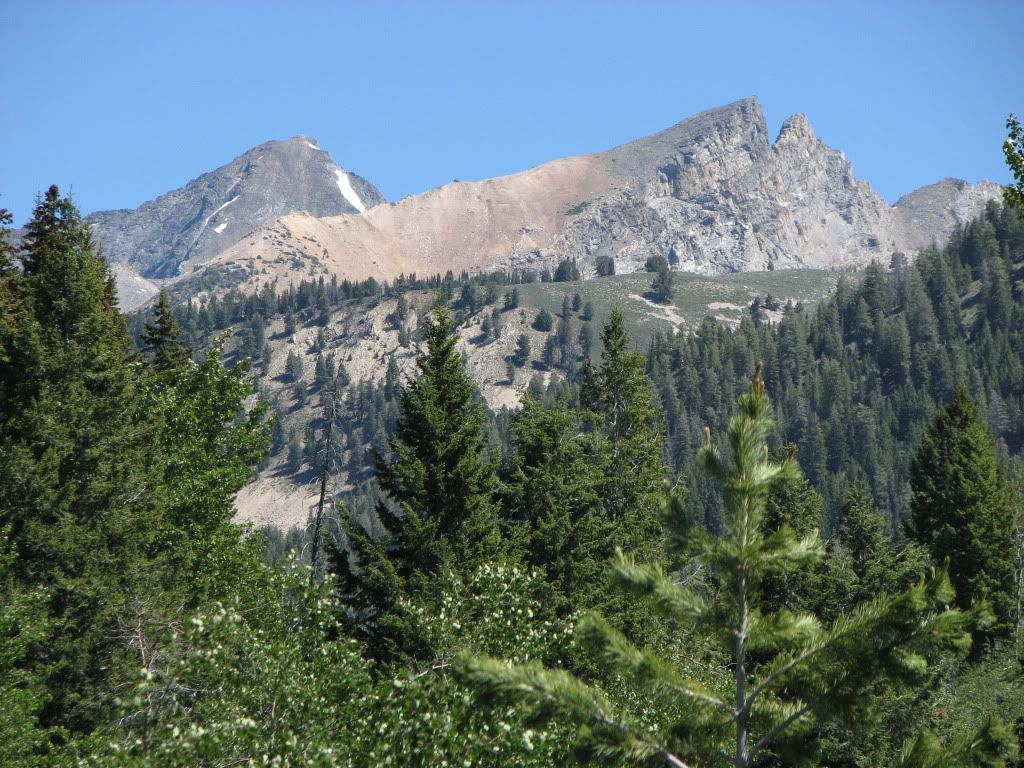 Ditched my pack and climbed the west peak of Handwerk. Spitzl/Goat & Handwerk's east summit.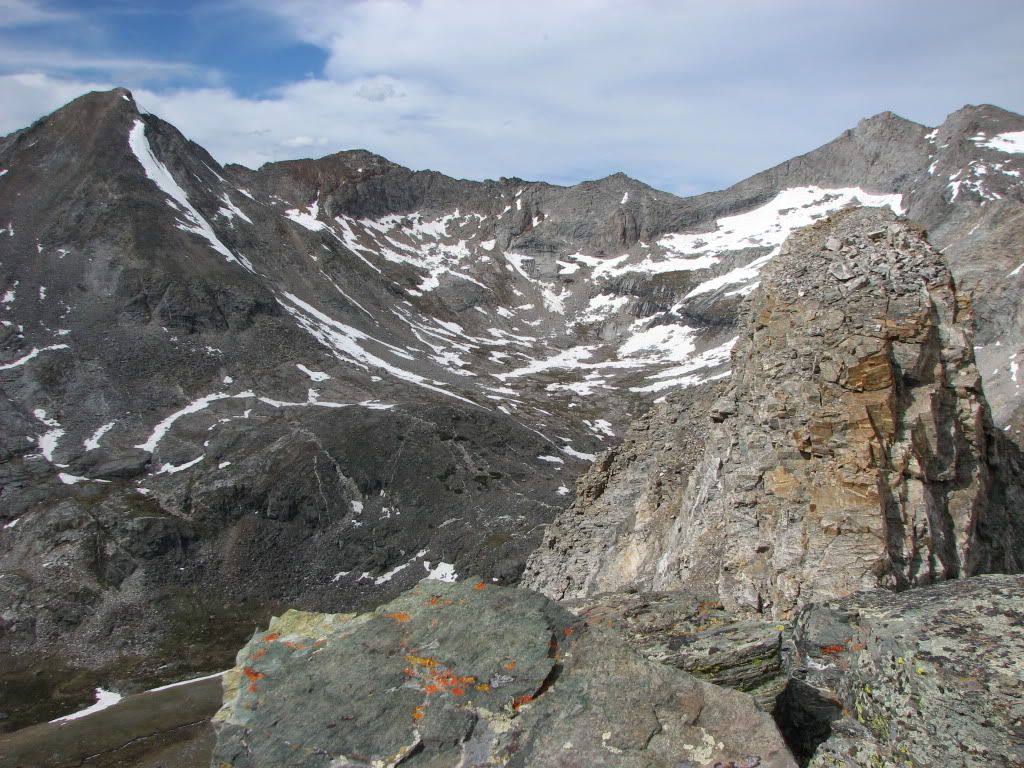 Although solo, I had friends.
And had the usual effect on the ladies.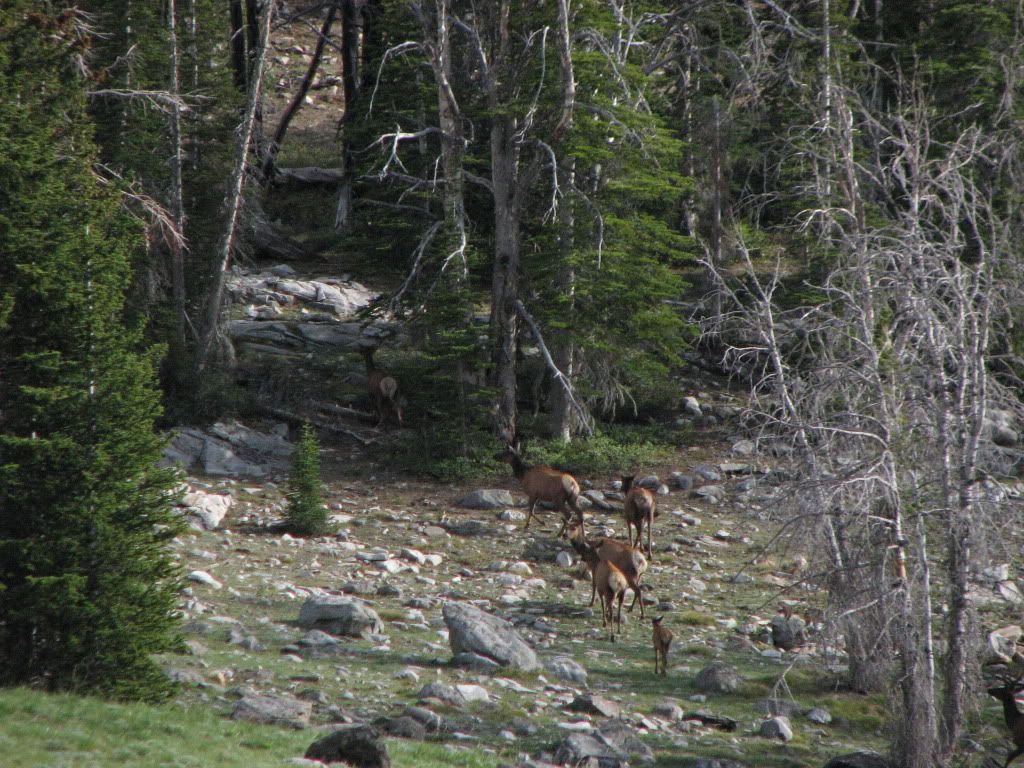 That night I camped in the Handwerk/Duncan basin and took a stroll up valley. Here's Duncan Ridge.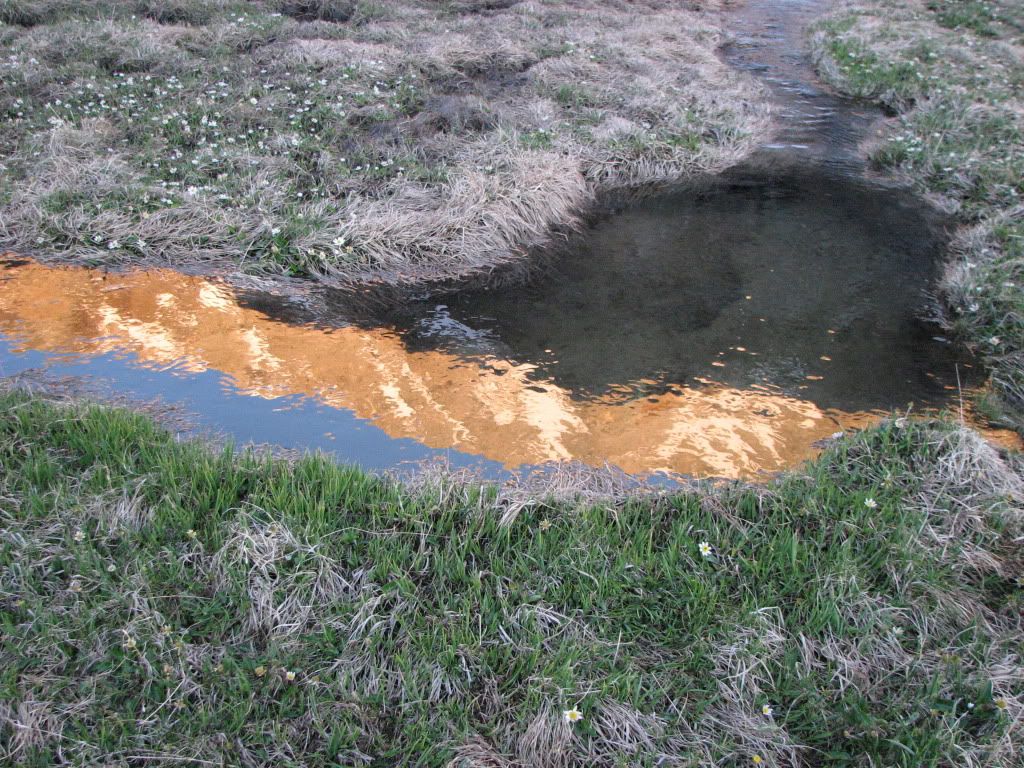 The next day a proceeded to the Spitzl/Handwerk basin (N. Fork Hyndman Creek).
Perhaps the ladies did like me, but it's tough to tell if it's not a bunch of guys. I've never seen so many lady bugs, you had to watch your step. This is on the summit of the Spitzl.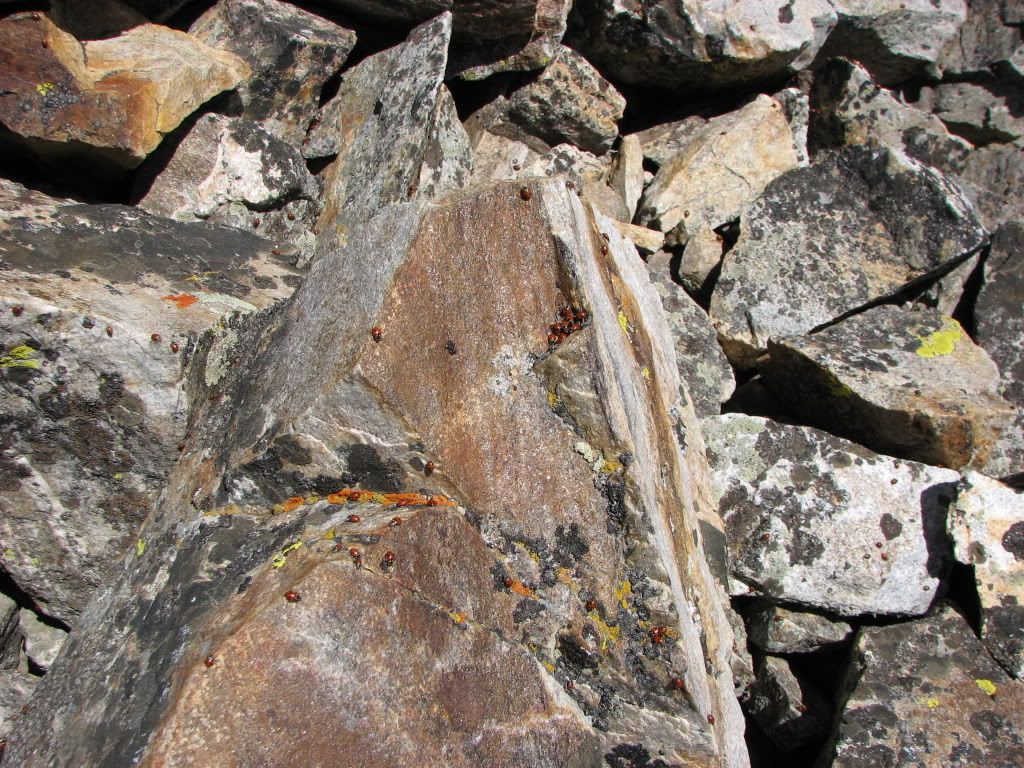 DBE from the Spitzl.
Florians Nudl.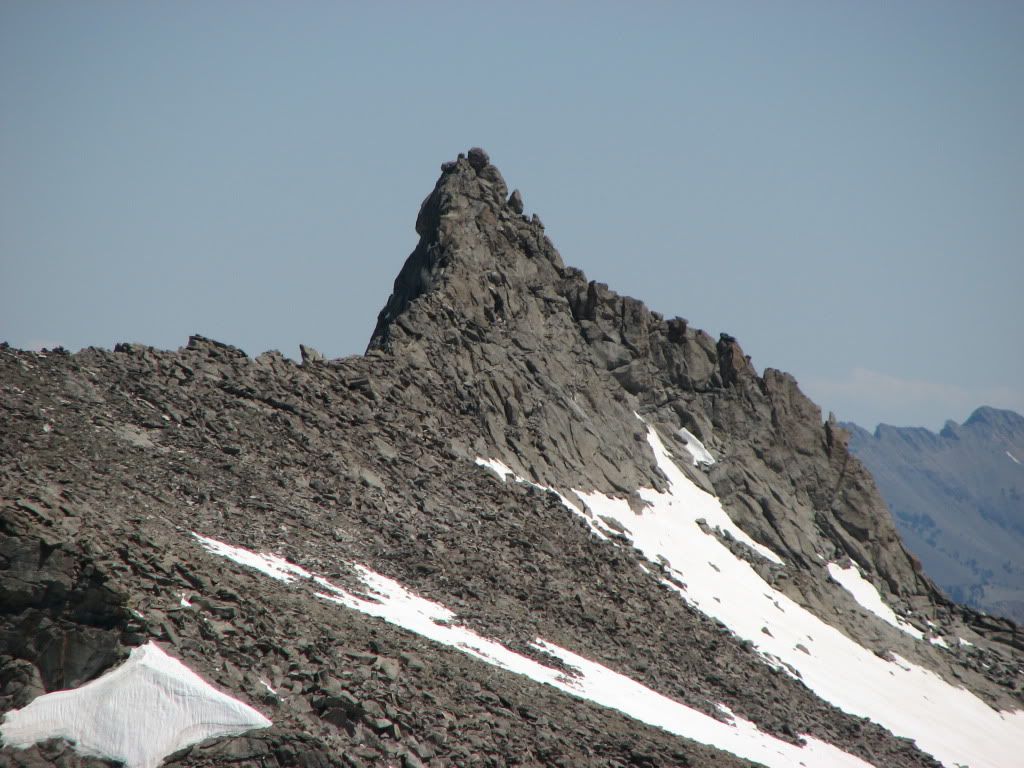 That night, I camped on this perfectly flat spot with awesome views on a small saddle on the northwest side of Handwerk.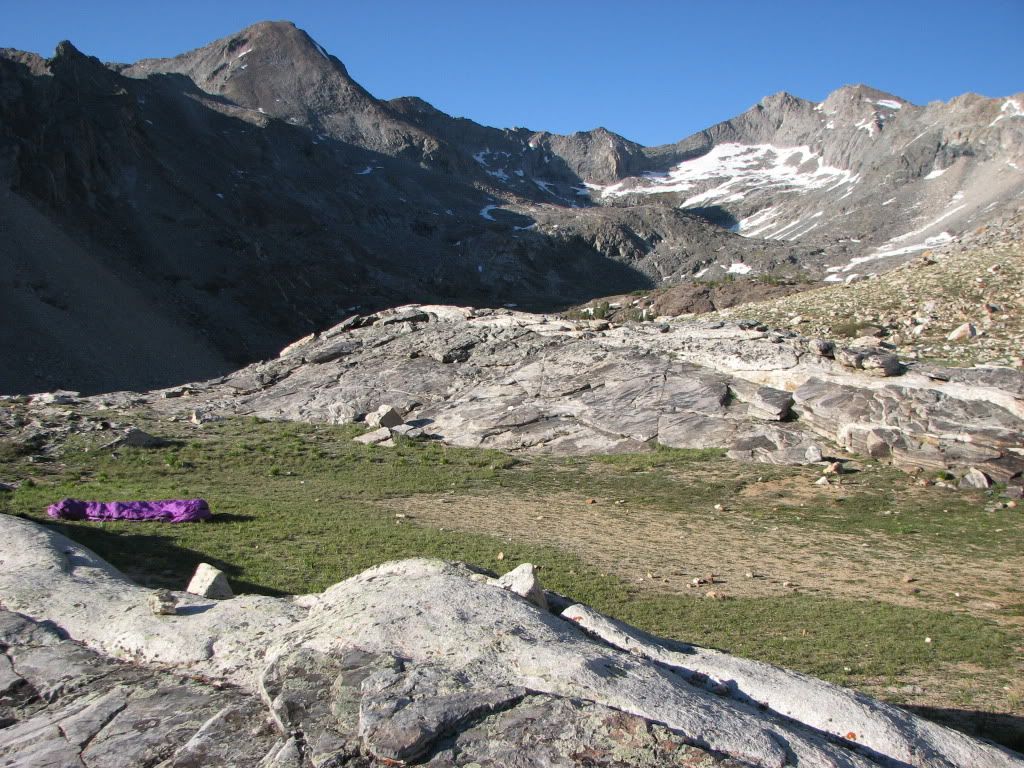 The next day I checked out the Pioneer Cabin.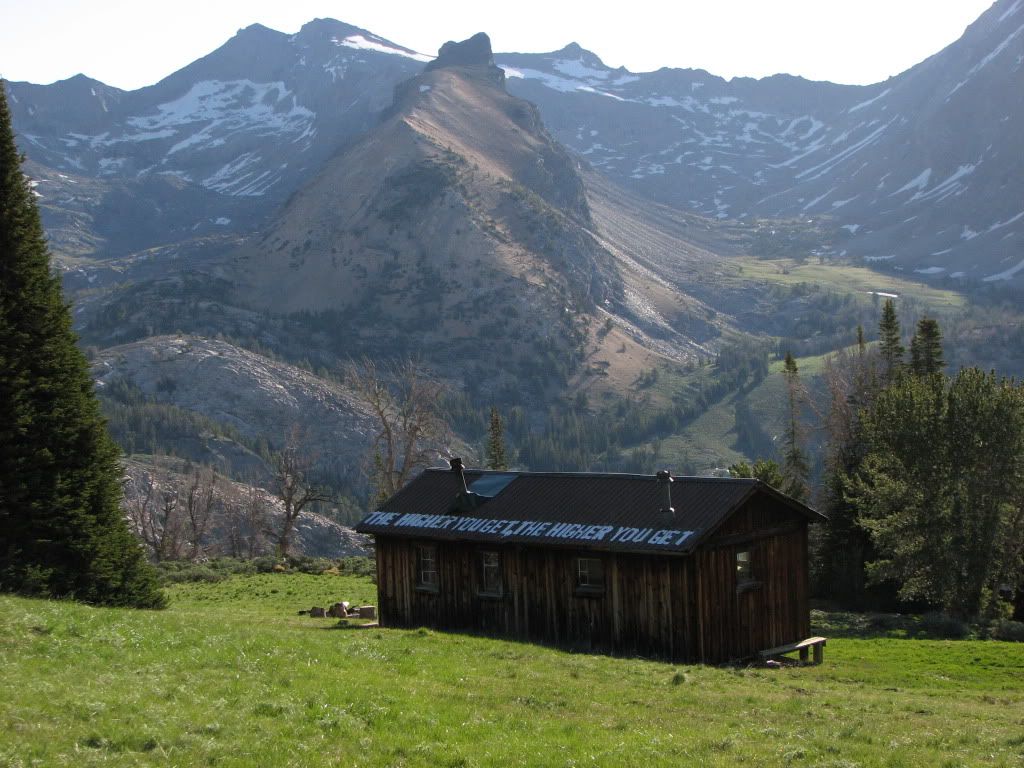 Words to live by.