"How would you rate this climb?" I asked Nick at our belay about 400 feet off the deck on the East Face of Devil's Bedstead East.
"Five fu**ing scary" he responded.
Well said. A route up the east face had been on the "to do" list for some time. Sawtooth Sean's photo of the face a month ago on this forum provided the impetus for action. The route features five long pitches on generally sound granite, liberally covered with loose rocks.
What it is lacking is protection. There are few decent cracks or rock horns. Fifty to seventy foot run outs are the norm. Three of the five pitches were over 80 meters long which means both of us needed to climb at once. Two of the belays were without anchors. So, despite the relatively moderate rating (III, 5.7R), you need to be on the top of your game.
That being said, the route is wild! It is really "out there" and sports fabulous views. Finding it is easy. Hike up the trail and start at the lowest point of the face. Climb straight up. After about 400 feet of poorly protected 5.7 wandering, you hit a huge scree covered ledge. Walk north to a right facing mega dihedral which goes another 600 feet (3 pitches) to the summit ridge. The dihedral looks imposing from below, but it is actually quite easy (~5.5). The route ends about 100 yards from the summit.
The air on top was crystal clear and absolutely calm. It was great to breath it all in.
East Face Devil's Bedstead East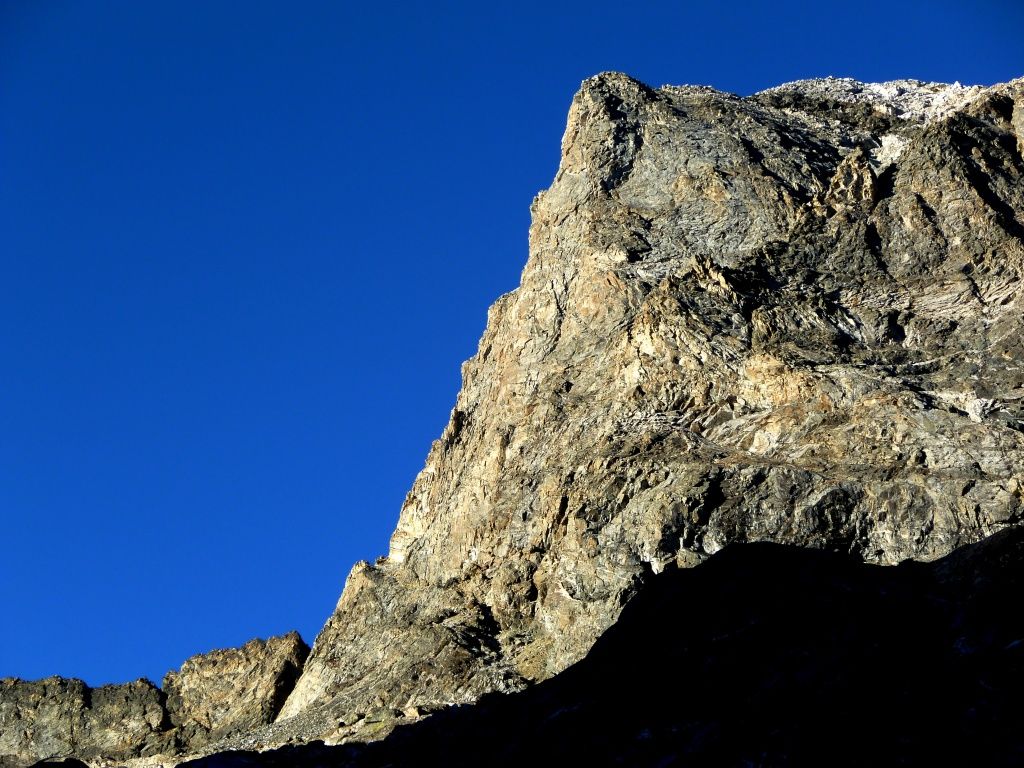 Seans picture with the route in red.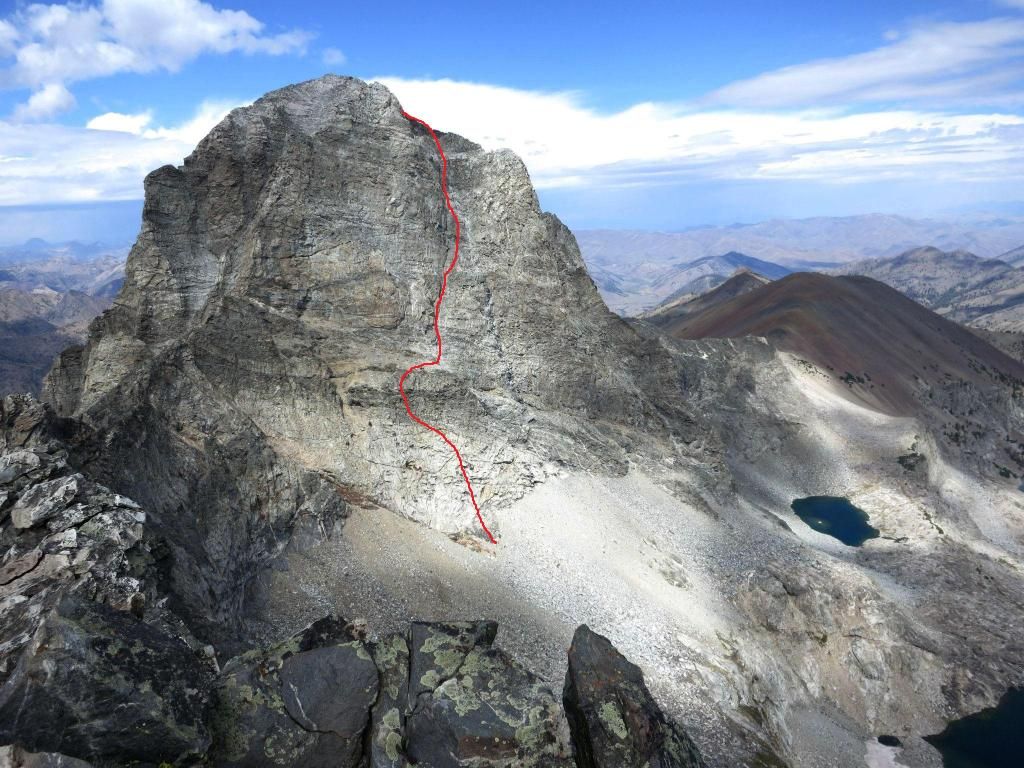 Nick on Pitch 2
The mega dihedral
Anchorless belay at end of pitch four.
Near the top.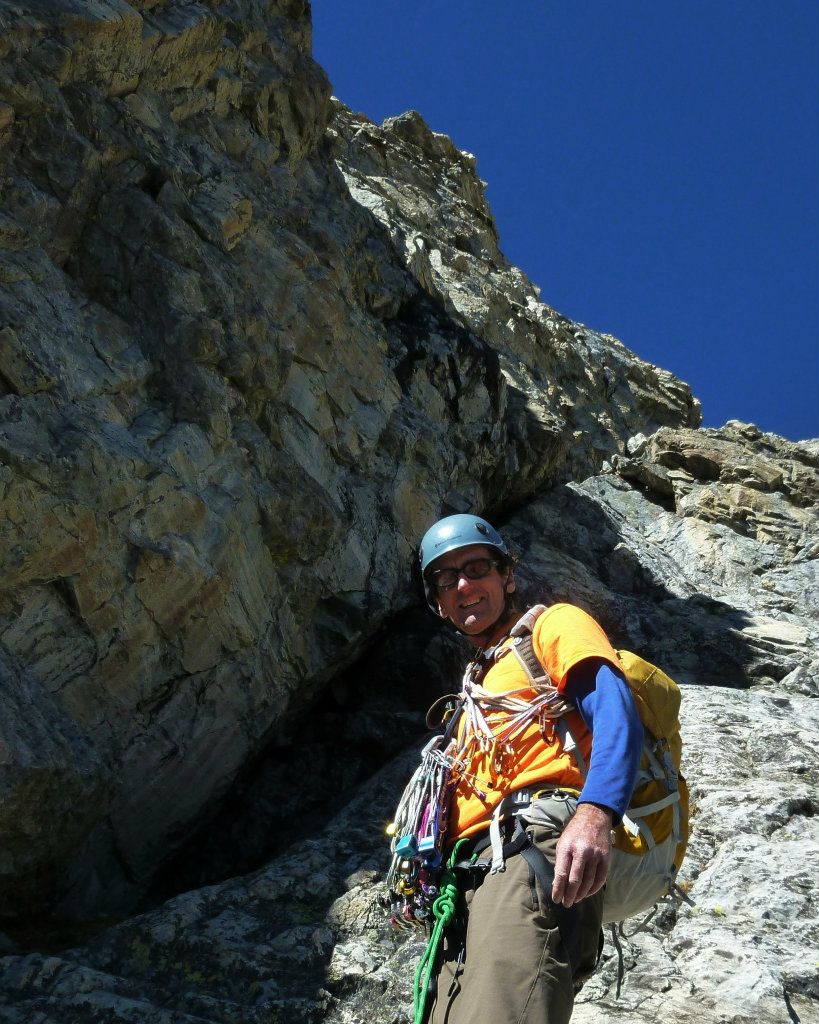 Magnificent Wildhorse Basin.