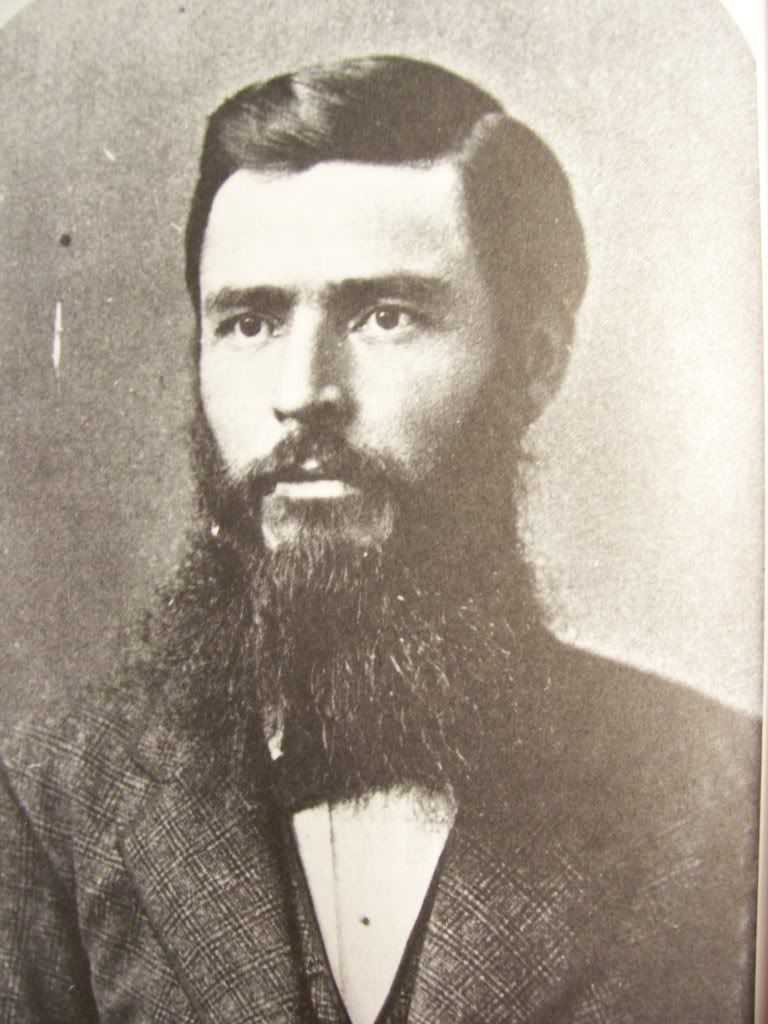 Allen David Wilson (1844-1920) photo of A.D. Wilson, mid 1870's, courtesy American Heritage Center, University of Wyoming
1867 Geological Survey of California (Whitney Survey), Assistant Topographer
1868-1872 US Geological Exploration of the Fortieth Parallel (King Survey). 1870- 2nd ascent Mt Rainier
1873-1878 US Geological and Geographical Survey of the Territories (Hayden Survey)
"Wilson is a first-rate topographer and as a mountaineer has few equals in the country. His knowledge of the mountains amounts almost to an instinct and astonishes me." George B Chittenden,1873.
1874- First ascent 'Station 35' el 14280', now known as Mount Wilson el 14246'
1879-1881 US Geological Survey, Chief Topographer
From 'Summits To Reach' by Franklin Rhoda (Wilson's half-brother):
On August 24, 1878 Wilson's party made camp beneath Sawtell Peak, near Henry's Lake in Idaho.
"After dinner we were lying about the fire, smoking and talking, when suddenly some shots were fired just behind us. We dropped and crawled for our rifles. Someone called out 'Indians'. Just as I picked up my rifle I heard our stock start off on the run. I knew at once that we were left on foot beyond all redemption, as the Indians were on horseback.'
The 5 surveyors crawled into the woods, where they hid for the night. Wilson's years of experience in the wilderness undoubtedly saved the party. With limited supplies they snaked their way past the Indians and after a 3 day march found Hayden's main party at Upper Geyser Basin. Next morning, furious at being outsmarted, Wilson returned to the ambush site to retrieve the valuable instruments that had been cached.