The wild turkey, once a candidate for our national symbol, rightly or wrongly has developed a reputation as a dumb bird. You may have heard the story how turkeys will sometimes mistakenly drown themselves by looking up in a rainstorm.
In Spring 2009 I met my intellectual match on top of Kelly Mountain, Idaho. Here he is: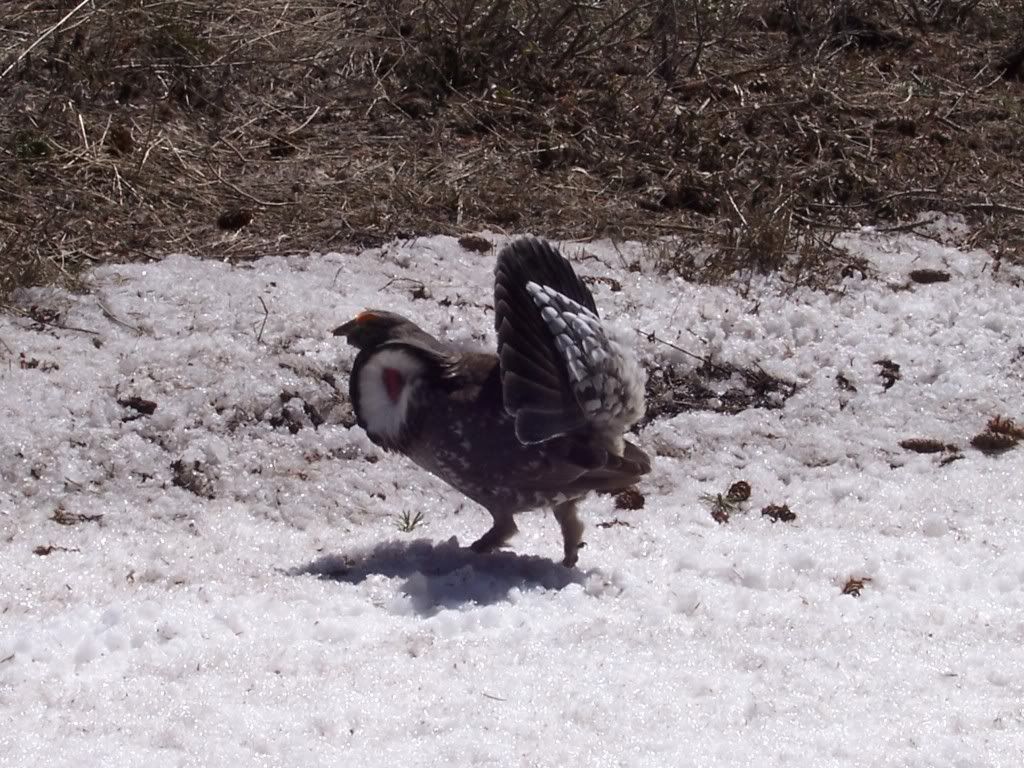 After my initial friendly 'gobble gobble' we became good buddies. On several occasions we'd rendez-vous at the same spot. Each time he'd lead me in an ever widening counter-clockwise circular dance. After two weeks of this, our tryst ended with his disappearance. Probably wily coyote seduced him.
Shortly thereafter, a female bird came into my life.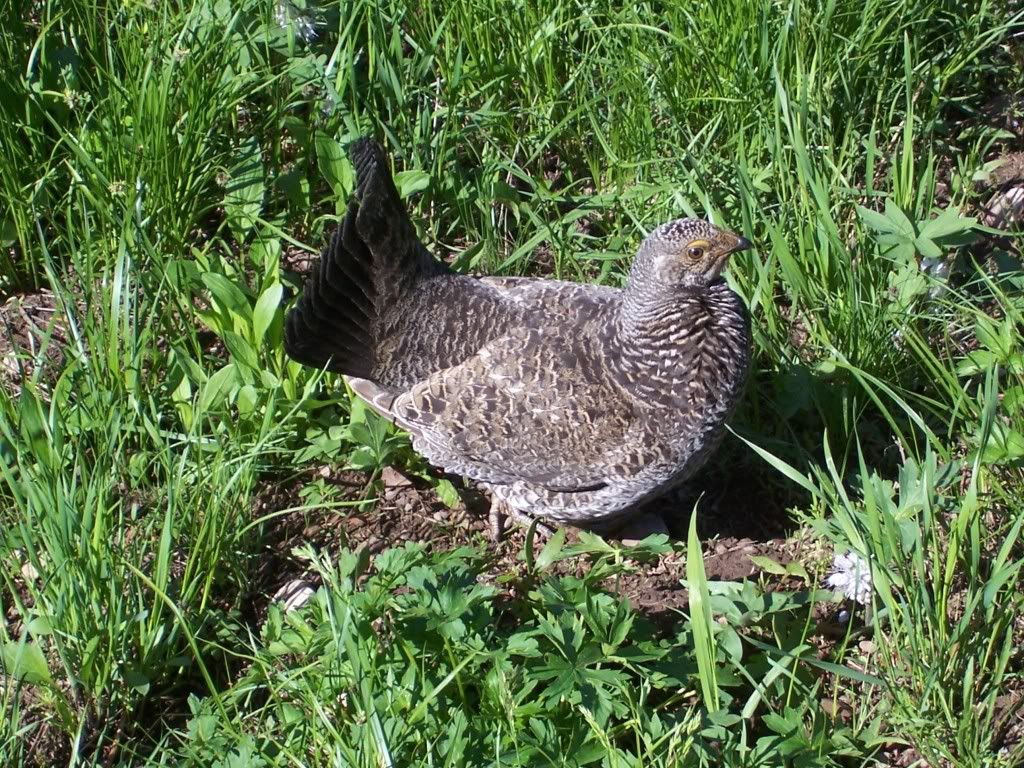 Across the stateline, I was pushing the start of peak bagging season in Wyoming's Salt River Range.
En route to Spring Beauty Mountain el 9450', I met Miss Turkey here ruffling around.
Under the circumstances, I thought I knew what to do: just coo 'gobble gobble' and start the circular dance.
But this time was different.
She boldly inched in on me as her object of desire.
Realizing I wasn't in a position to satisfy her, a hasty exit was the best strategy.
The rest of the ascent of Spring Beauty Mountain was without incident, except for the carpets of Claytonia and the stunning scenery.
On top, there was no sign that any other visitors had previously been there.
This 7/5/09 summit view from my cairn looks north to the Haystack-Man section.
As previously mentioned, this was early season in the Salt River Range. On the return, a mile of North Willow Creek Trail had become a fast flowing runoff stream. Slogging through the numbing water allowed time to reflect on how closely certain humans and turkeys are related.