My buddy, Nick, and I were taken aback by the magnificent peaks in the small basin above the Wildhorse mine. Peak 11280 is particularly stunning . It's NE ArÍte looks intimidating. It is long, solid, exposed and elegant.
The route (named Sky Pilot by the first ascentists) follows the shaded ArÍte to the right of center.
Clean granite.
Great belays.
The route goes on and on for thirteen pitches, none of them particularly difficult.
Lots of big air.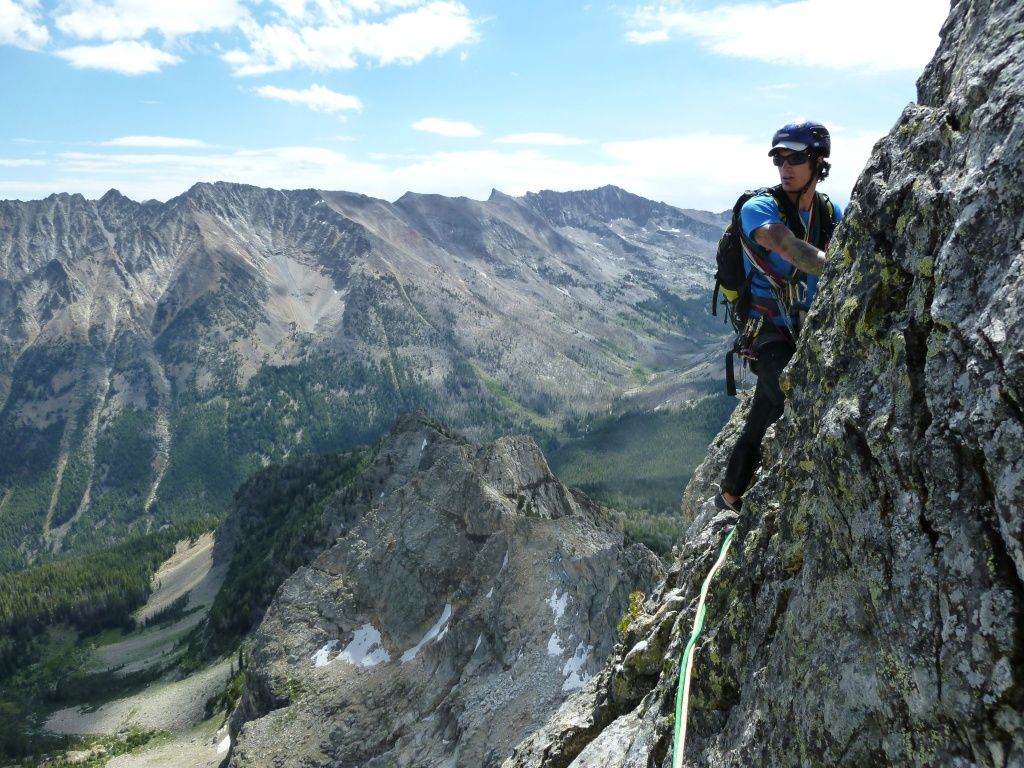 and the view from the top is hard to beat.