hey all.
For the past few days ive been working on this conversion on an already great pose. I was imspired by the battle at Stoumont and this pic came up from Cinefilm footage. I decided to slightly modify this Officer to a Mg Schutze in KG Peiper. I removed the Binoculars with a Fresh Scalpel,then resculpted the fabric line and Draw strings with putty. I also added a combat knife tucked into his smock from the idea of the Poteau MG Schutze. The PE is ABER with an ABER MG-42 barrel and DML Gen 2 Mg-42. The head is a Hornet one.
This is the Cinefootage. I made the young MG-42 gunner on the left.
This is the Figure.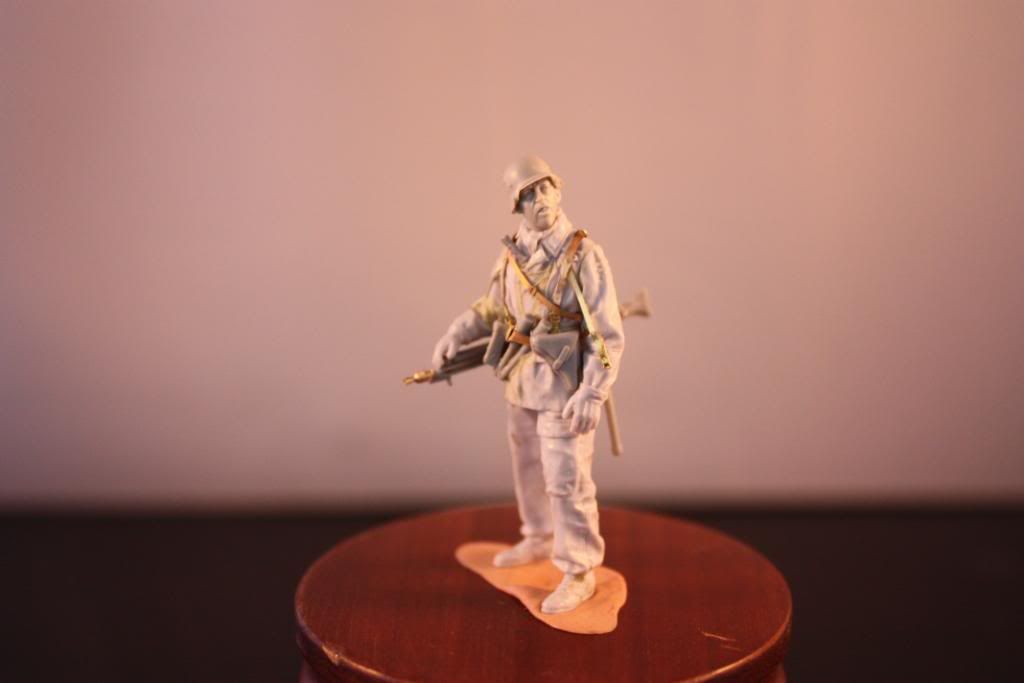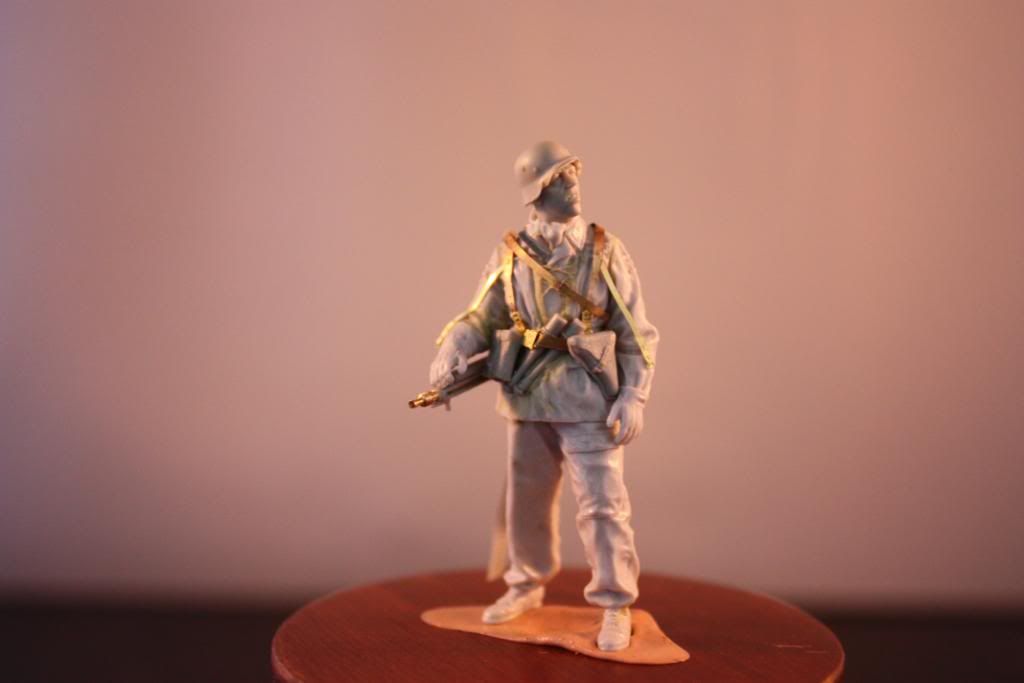 i do realize the MG belt needs to re adjusted for more realistic sway.. I already corrected it and the space between the right arm and the /mg-42 was corrected to. it was popped on there with some silly putty for pics. I got the idea for the long ammo belt from a pic of 12th SS panzergrenadiers in Norrey En Bessin Normandy 1944.
thanks alot for looking and please comment.