Hi. Thought to share this one with you. In my opinion this is one of the easiest ways to fix Trumpeters 1/35 Stalinez tractors radiators text false "N" to "I"
[IMG]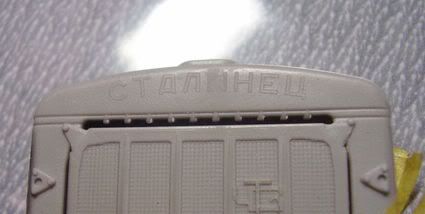 [/IMG]
First scrape and sand off letter "N"'s slanted beam.
[IMG]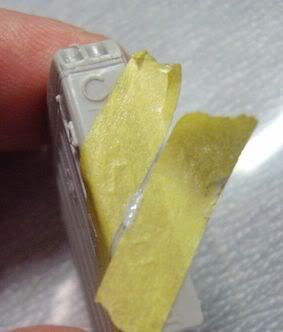 [/IMG]
Mark with pencil right place of new beam and put tapes in place. Then brush Mr.surfacer gently between tapes and let cure.
[IMG]
[/IMG]
Take off tapes and gently snd with paper. Voila, now your false "N" has turned to correct "I".
Hope this helps.
Mikko