Hi all
My name is Brano, and I have been a visitor to Missing-Lynx since 1999.
This is a very inspiring site to me, I enjoy all sorts of military vehicle builds.
But I mostly build modern AFV's and softskins.
Here is my LAV-III TUA from Trumpeter, I also added a Real Model resin stowage
and a Canadian crew figure. The build was very simple but it took a long while
simply because of the large number of parts (just the TUA turret has almost 60
parts).
I use Tamiya paints, and mix my own shades to try to match reference photos.
After I took these photos, I also added antennas from ET Model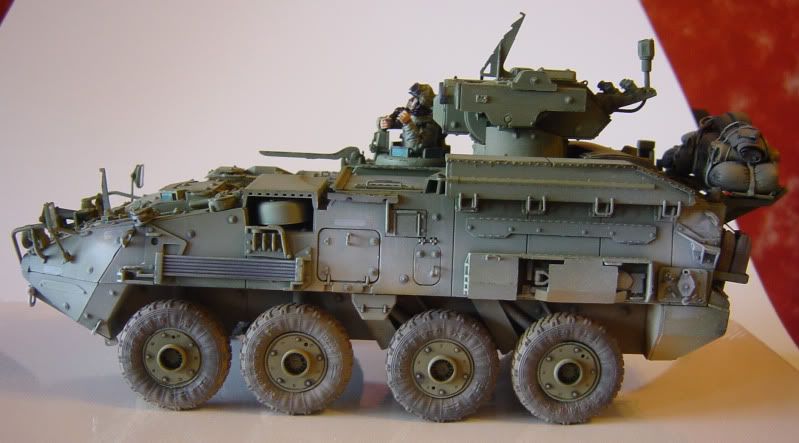 Comments and any critique are most welcome.