Hello again!
This is the current victim on my workbench. The superb Tamiya´s Enigma.
This time, I tried a new approach to zenithal / modulation style. No worries about the way I highlight my colors with mixes, no matter about how to get my maximum shadow... And two chances to make chippings ... two chances to see the final result of the weathering ... one chance over a black and white model and them, a second aproach with a highly thinned base color (applied with different intensities all over the tank), but (just one base color for all the tank!!!!. All desired effects can be seen trough the nearly transparent sand color. You choose which one continues ... and where to make the new ones. The most risky painting steps ... with two chances of fail!
And with the idea and the result obtained with the B&W as a guideline under your brush.
The inmaculate B&W base
[IMG]
[/IMG]
The B&W general weathered base (just with white, black and all the intermedium greys you desire.
[IMG]
[/IMG]
The results of just the base color applied over the B&W base
[IMG]
[/IMG]
And the Enigma just 30 minutes ago, at just 40% of general weathering
[IMG]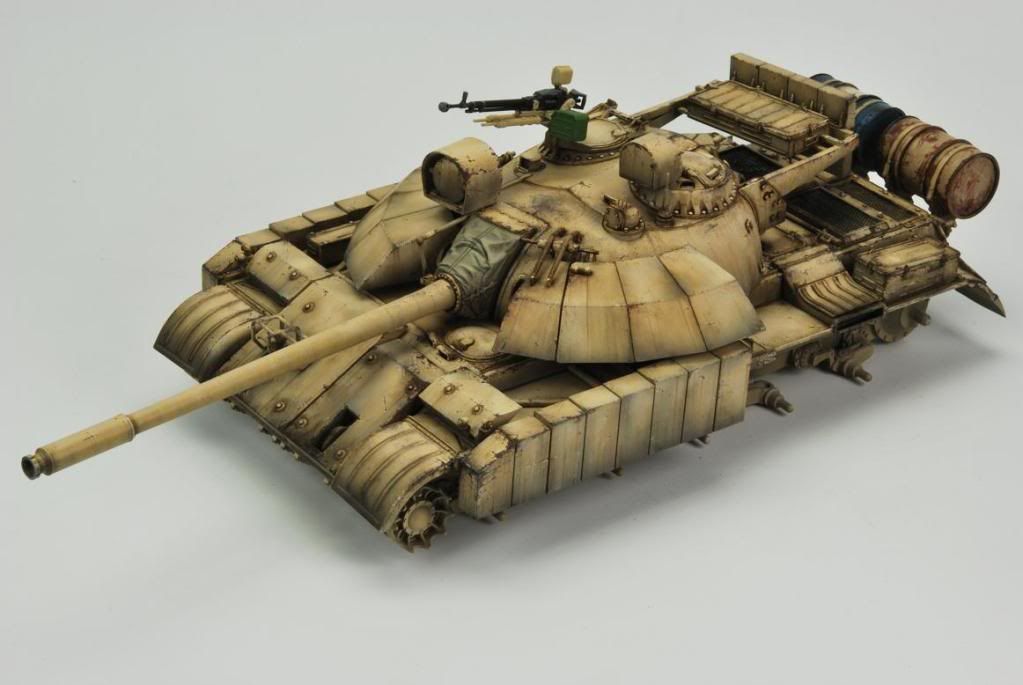 [/IMG]
[IMG]
[/IMG]
And soon .... (hope so)) .... the finished Enigma!
Thanks for looking, any opinion or suggestion will be highly apreciated