Hi Folks,
today I finished my latest kit - Trumpeters AVGP Cougar. I think its wellknown that the kit has some frictions, but never mind, all in all this kit has enough potential to make a nice AFV. I think our canadian friends here are able to say something about this kit
I choosed a white UN-Vehicle at service in Bosnia. Maybe I will make a small base.
Hope you like it - comments are welcome.
[IMG]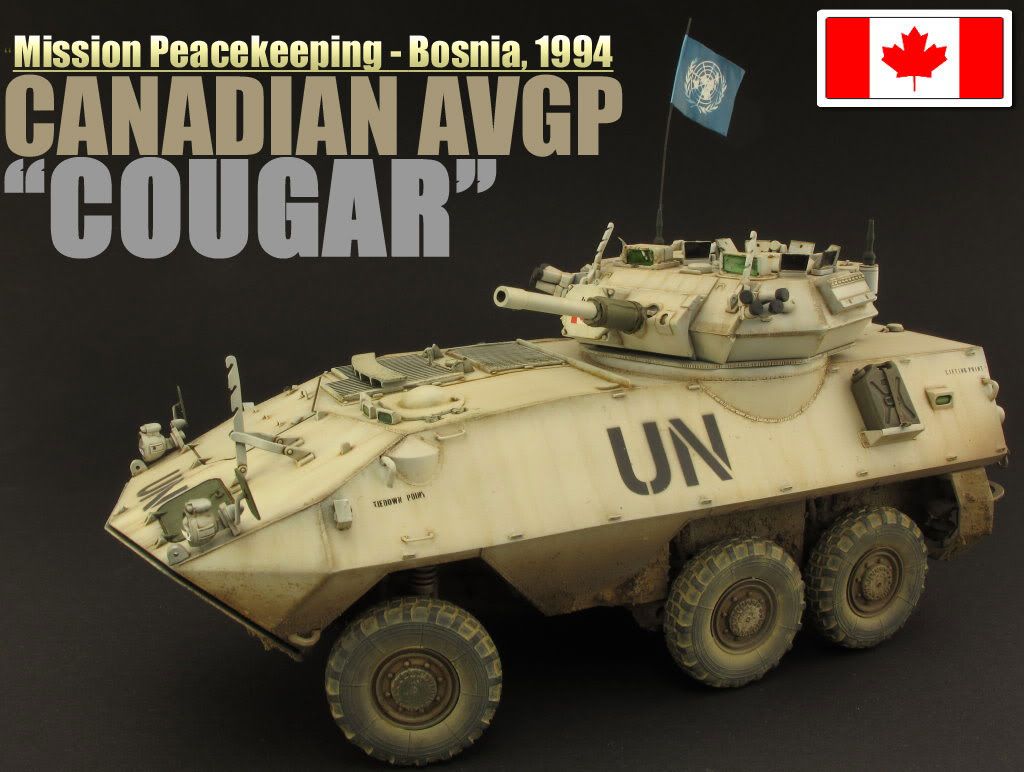 [/IMG]
[IMG]
[/IMG]
[IMG]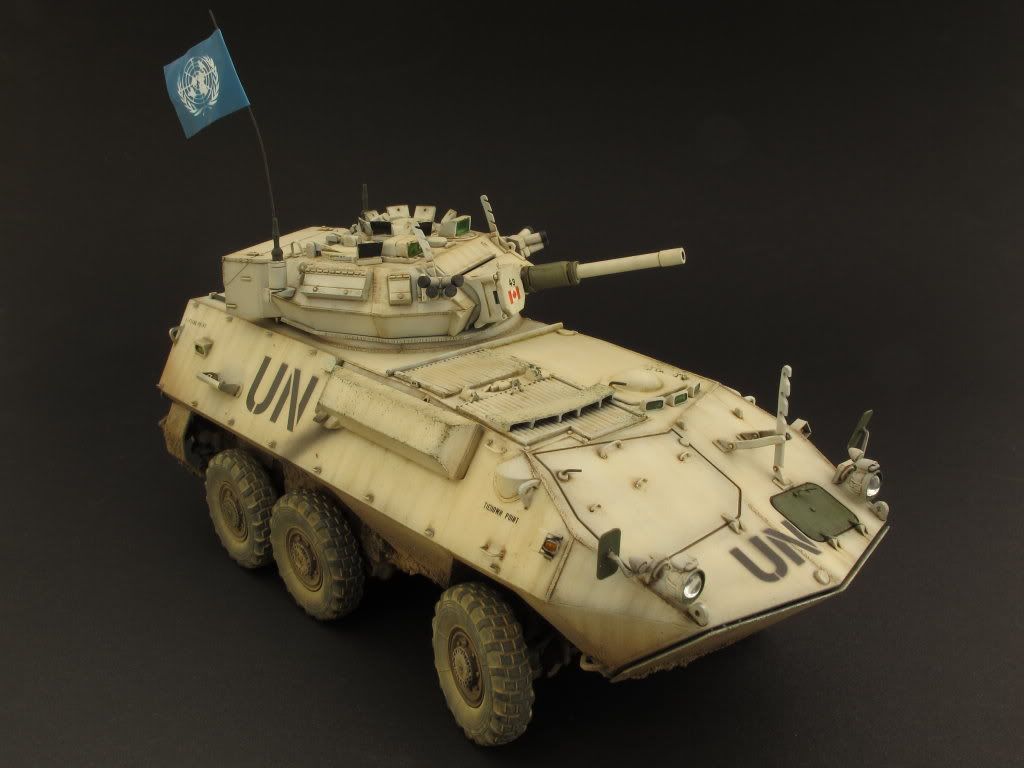 [/IMG]
[IMG]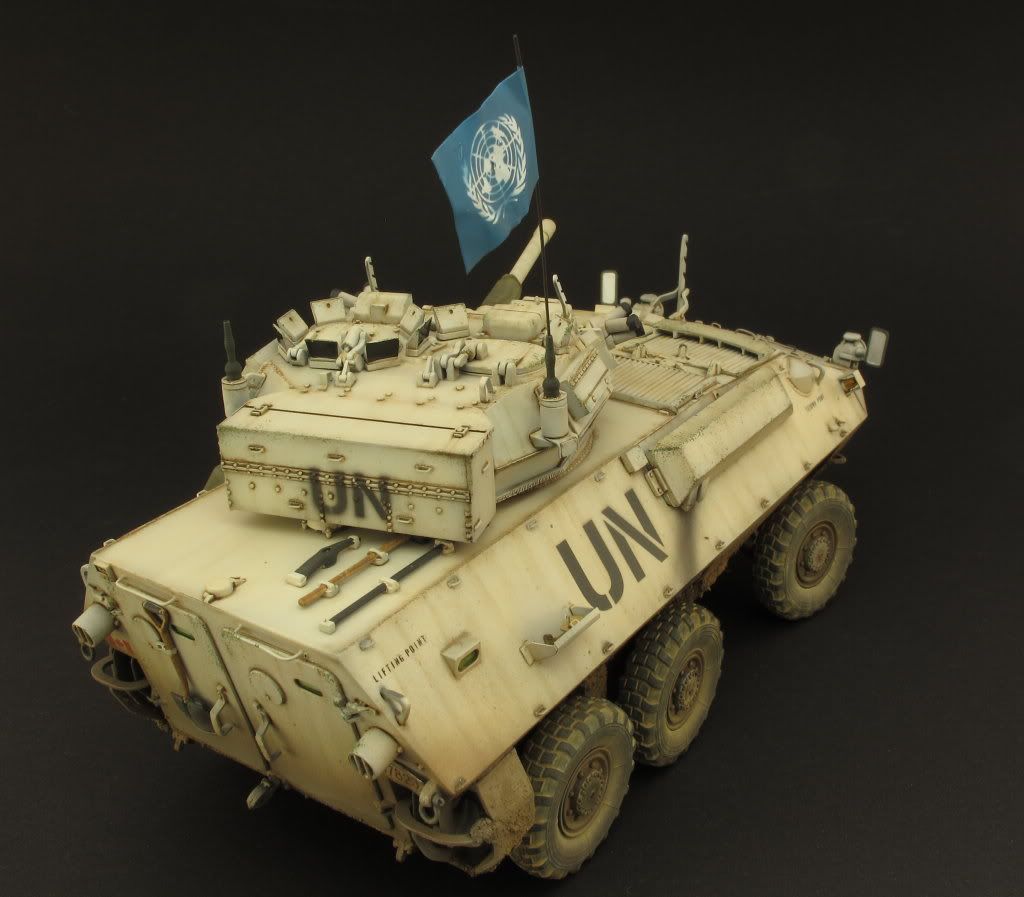 [/IMG]
[IMG]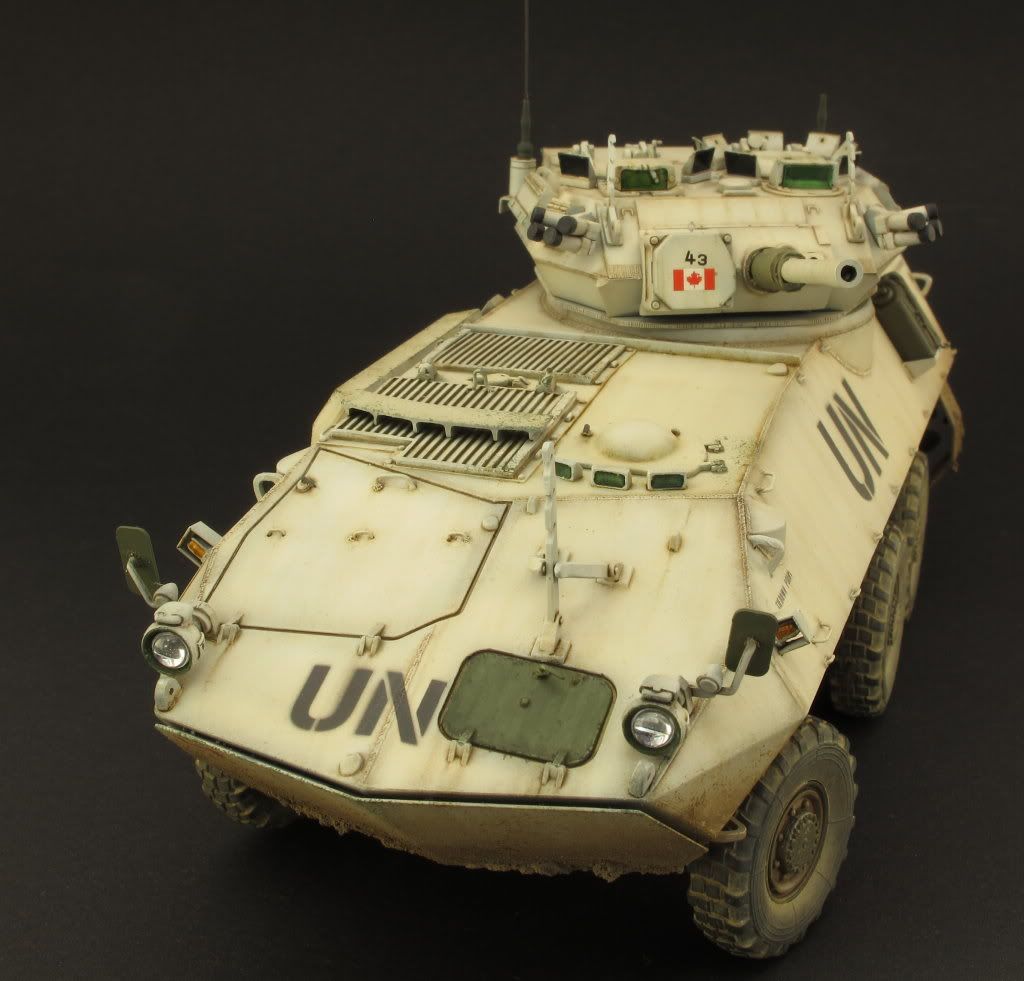 [/IMG]
[IMG]
[/IMG]
[IMG]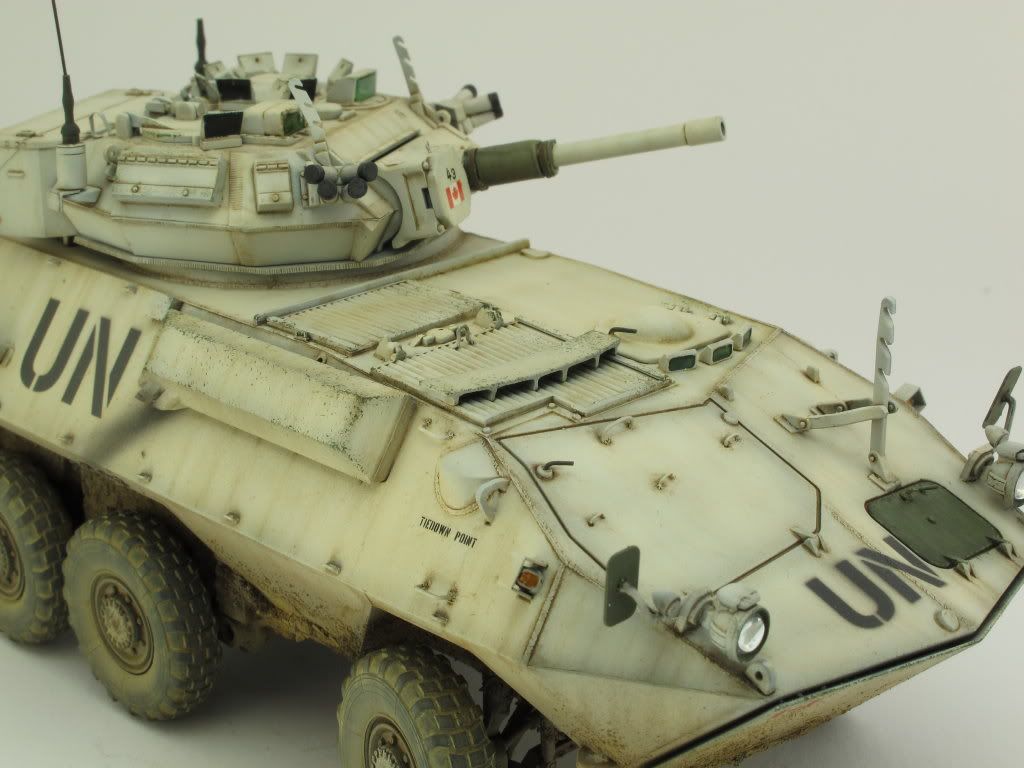 [/IMG]
more pics you find as usal on my blog:
http://tankmodels.blogspot.de/
Cheers
Lars
http://tankmodels.blogspot.com/