Thought I'd share the base I'm building for a 1/35 Flakpanzer IV Kugelblitz that I built last year. I dont know if i ever posted pictures of it here, so here's what the 'blitz looks like. Build almost OOB except for the addition of a few pieces of photoetch from an On The Mark set for the PzIV.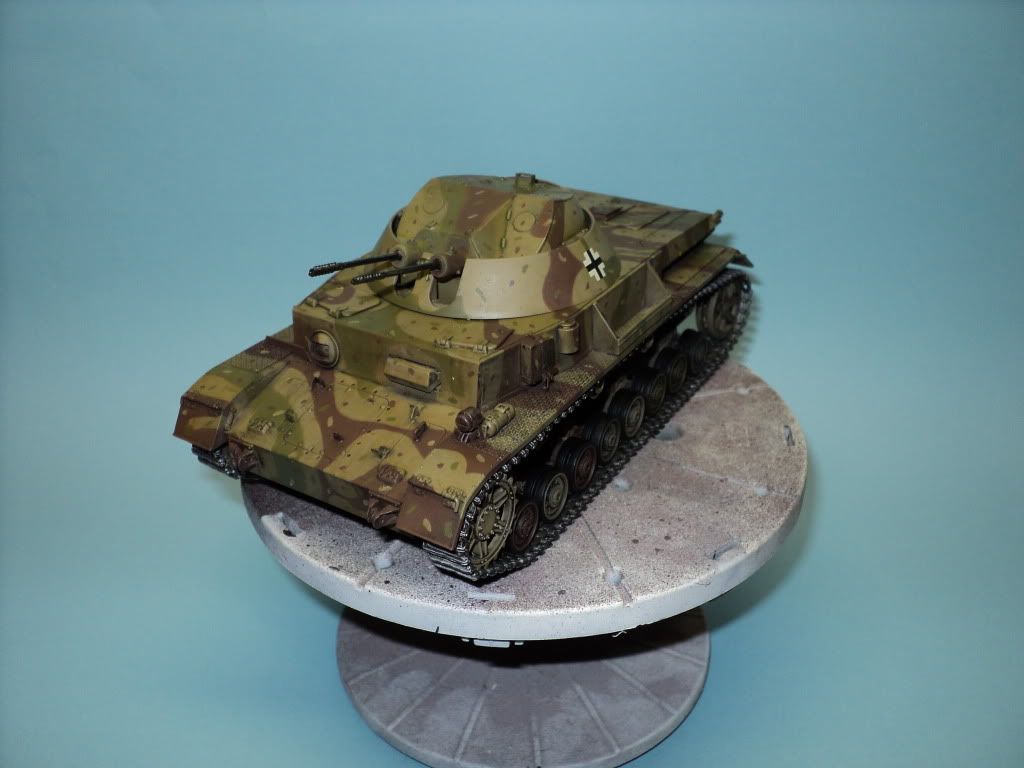 On to the project.
I'd decided I wanted to try my hand at a base for the 'blitz, and a friend of mine has a Miniart kit called "The Corner" Picked it up for a good price, and opened it up, to find out that the base wasnt large enough. I expected a little bit of overhang, which I'd have been fine w/, but it was too much.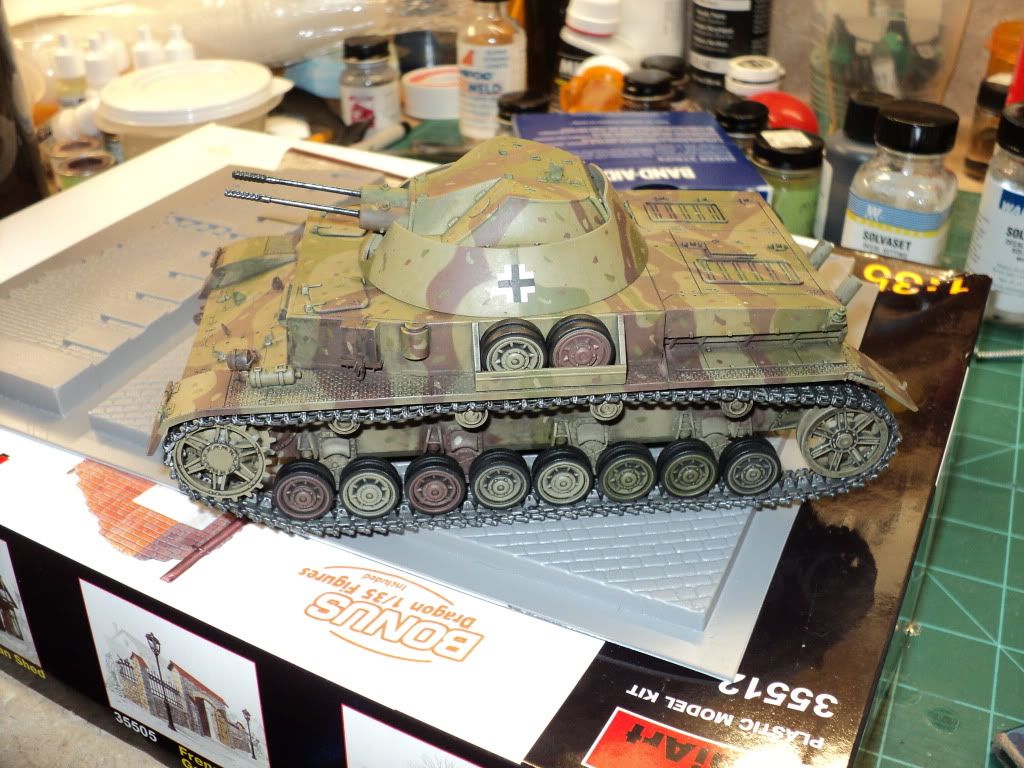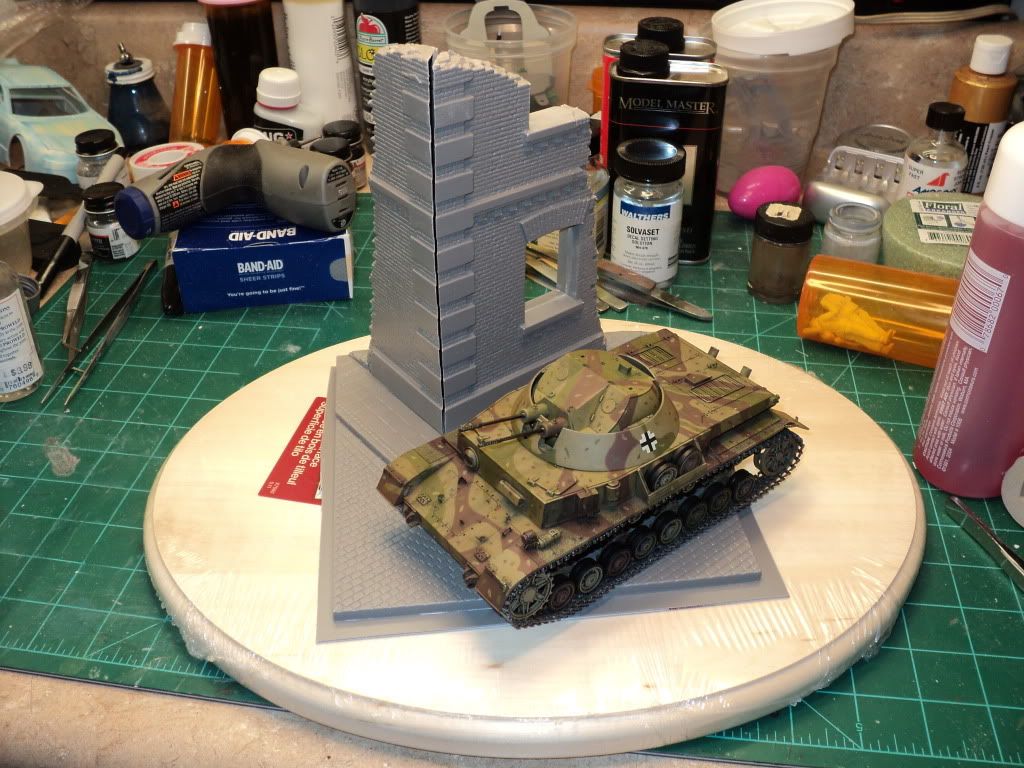 So b/c of this, I decided to try my hand at making my own street. The same friend that I got the base from, suggested using Dow blue foam insulation panels, so I picked one up from the local Lowes hardware. Using a hotwire foam cutter, I was able to get the shape that I wanted.
The next step was cutting out the portion for the sidewalk & building, so that I'd have a raised curb to match the original plastic base.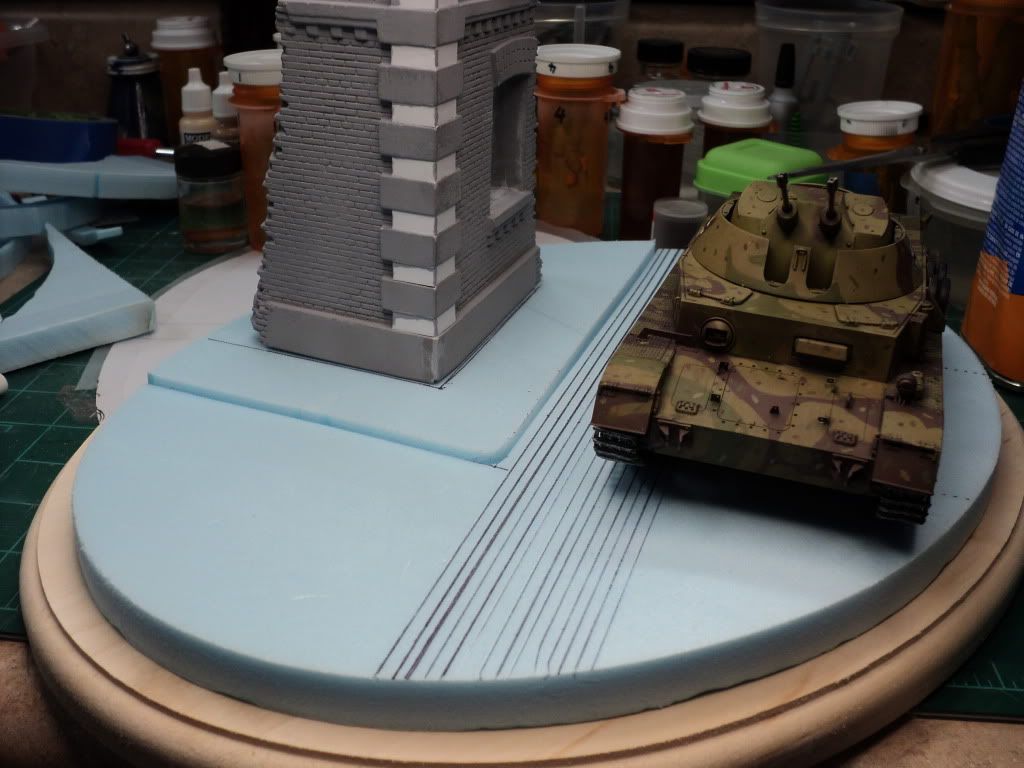 Once I had it shaped & cleaned up the way I wanted, I started the long tedious process of cutting the tile & brick pattern into the sidewalk & street. I used the original base as a guide, and just went to town.
Sidewalk
Street
And thats about where I'm at now. I've spent the last couple of weeks working on getting the wood base prepared. I've stained it w/ a dark cherry wood stain and I've got a very nice gloss finish on it. I've put 2 coats on, and ready to do the 3rd, which will go on this weekend. Once thats done, I'll start gluing the foam in place so that I can do the little bit of touch up that's required there, and then I'll start the painting process. I've already put 2 good coats of Future on the foam to seal it, and all painting and weathering will be done with acrylics, to prevent any chances of the paints attacking the foam.
Using my hotwire cutter, I've managed to cut up a couple hundred foam bricks that will be used for debris inside the building, and I will probably also have some that will be spilled out into the street on the small side of the building.
To go w/ the tank, I will also have a couple of Verlinden 54mm figures to give the scene more life. The intention is to depict early 1945 during the Battle of Berlin, which was the only time the Kugelblitz would have seen any service at all.