work continues, and the bits still on the PE fret get smaller, and basicly all but a handfull of small items are left of the kit.
Rear doors detailed. Eduard handles with super glue to add some volume, and some plastic bits to dress it up a little. The doors will be open on the finished model, thus why the handles are turned slightly downward.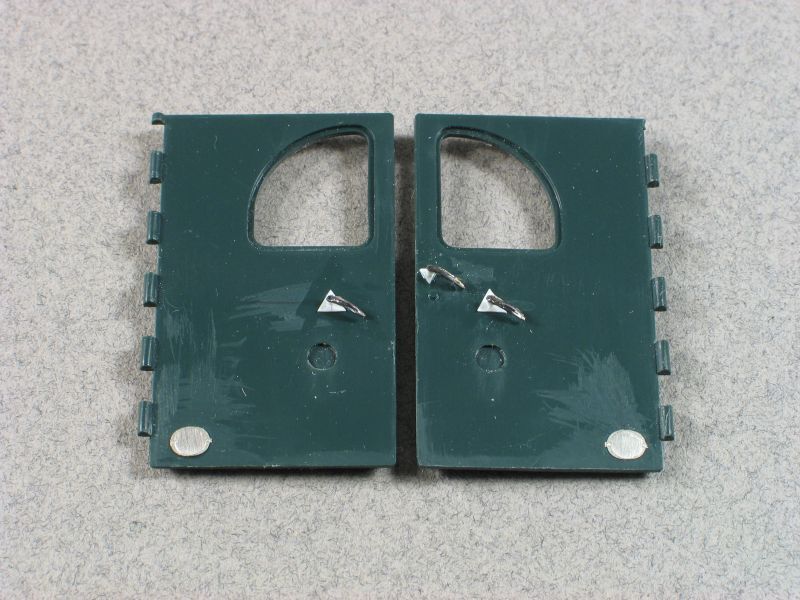 Here is the new tool rack. Eduard gives you a all new rack, and instead of using the kit tools, I used Formations items instead. The shovel is from the Tamyia jeep.
Light years improvement over the kit stuff.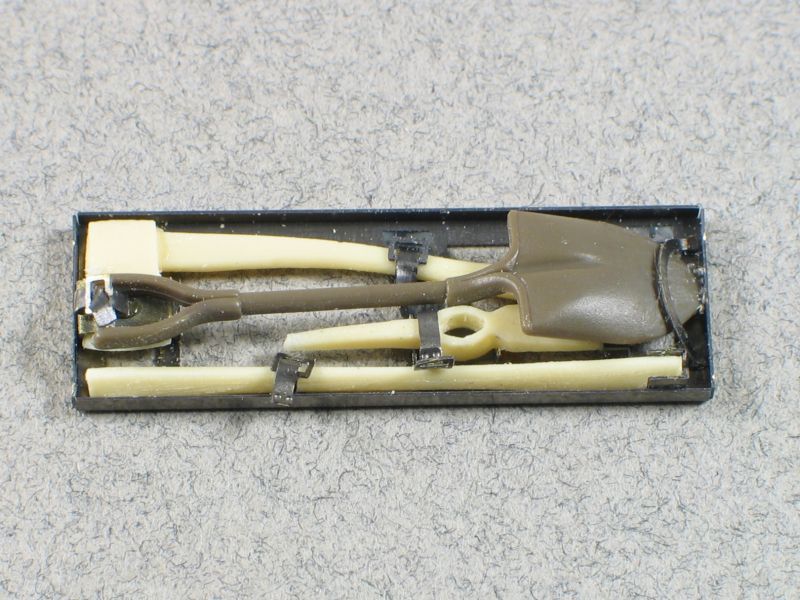 the interior is the focus of most of my attention right now. I was toying with the idea of scratchbuilding new stretchers, but then remembered I have a Verlinden medic jeep conversion. It gives you two of each (open and rolled) so I stole one of each, plus some other goodies from it, and a few items from the spares bin. The Verlinden stretchers are perfect, and looked great when finished. Saved me several hours of work too. Pinup came from Archer. Just need to add the suspension straps and close up the top!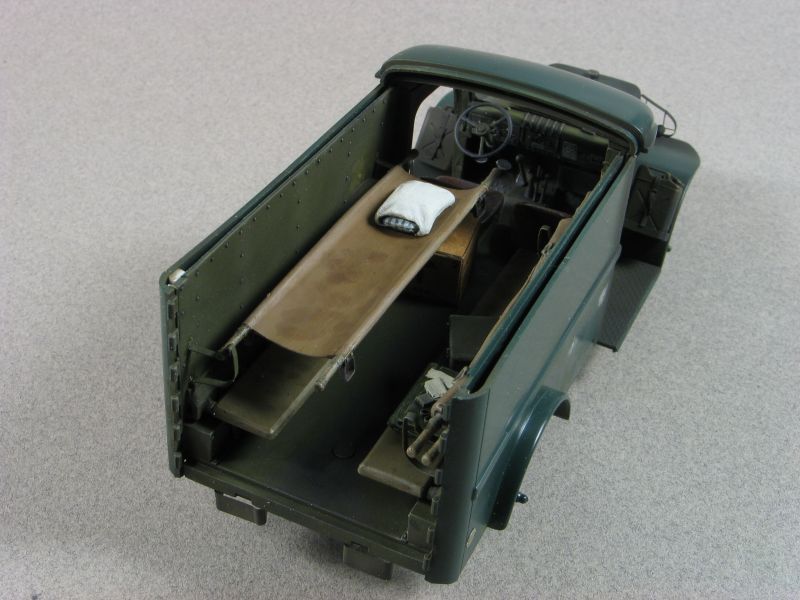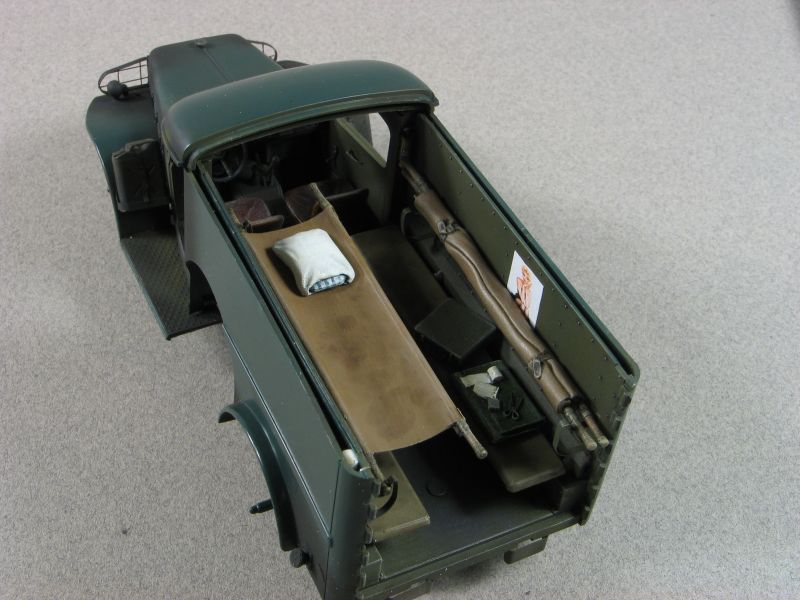 hope everybody likes what Im doing so far. Any comments are welcome, especally about the interior. If you see anything wrong, please give a shout.
Andy