Hi,
Thanks for your interest for my model.
The figures I'll be using are the two ones that were supplied in the box.
There are both to go in the driving compartment.
Unfortunately they are coming both with the "tanker's" jacket rather than the M41 jacket which isn't quite exact.
But I assume I have to make do with it since they are the only sitting figures and not in an infantry combat configuration I know.
So I got them moulded to get a third one, modified the positions (legs & arms) to get:
- one in the turret toying the .50 caliber mg,
- one waiting for it to happen sitting behind,
- the chief braying on the radio siting on the front passenger seat.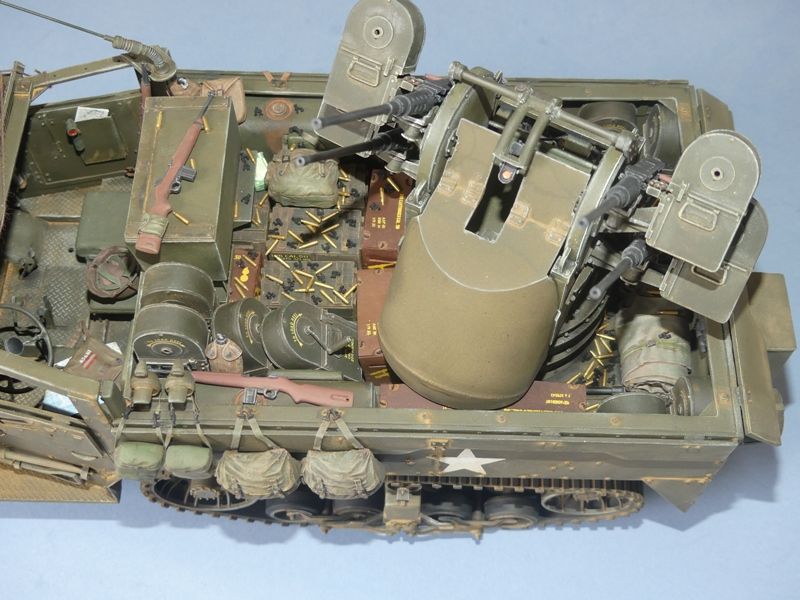 See you
Manu