Last September I finished a TAMIYA M5A1 and these are some photos of it.
The markings of "Sloppy Joe" of the 92nd Cavalry Reconnaissance Squadron, 12th Armor Division, were from AFV Club M5A1 (late version)
I hope you will like this little tank, and any comments will be welcomed!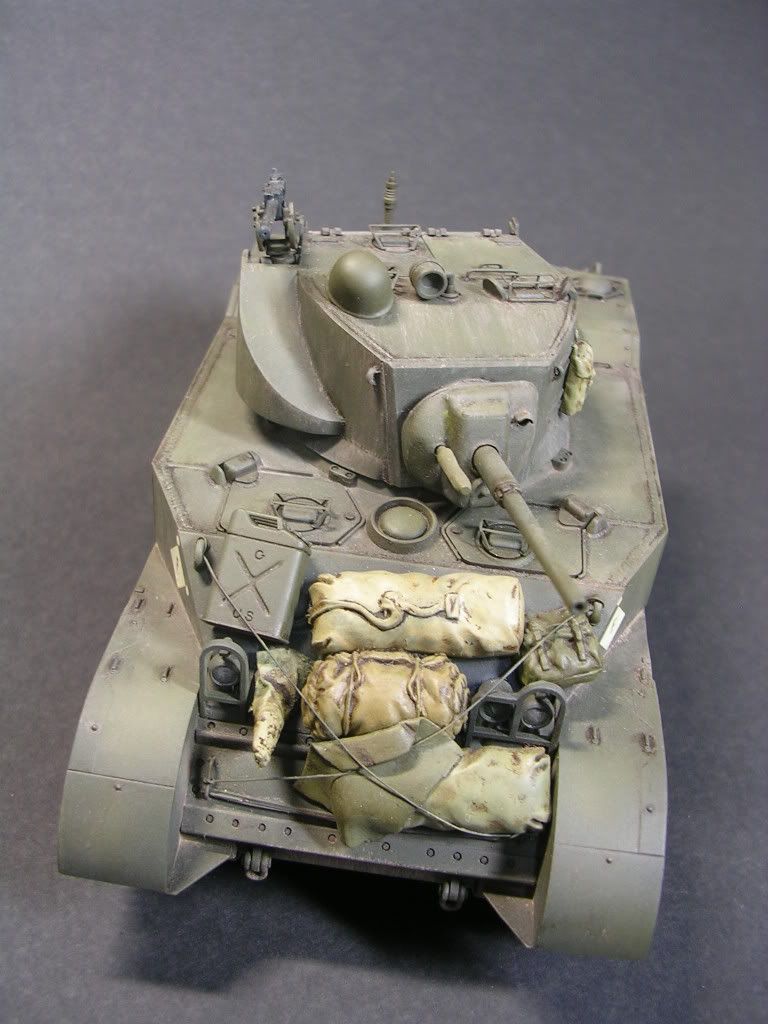 The building and painting proceeding were wrote at my blog with traditional Chinese, and English text in simplified form...
http://blog.yam.com/wehrmacht/article/48062995
http://blog.yam.com/wehrmacht/article/48080859