It has been a couple weeks since I last posted. I hate it when real life gets in the way of modeling.
Here is the latest update.
I have put down the paint and decals, added smaller details, and done the detail painting. Up next is weathering.
The DS T80 tracks went on great. I had to add 7 links from an extra set of DS tracks to make them fit since the M40 is on a lengthened M4 Sherman hull.
The markings were pieced together from the M40 decal sheet and a Bison Korean War US Tanks sheet. It is representative of a Korean War M43, but not real markings that I know of.
Here it is so far.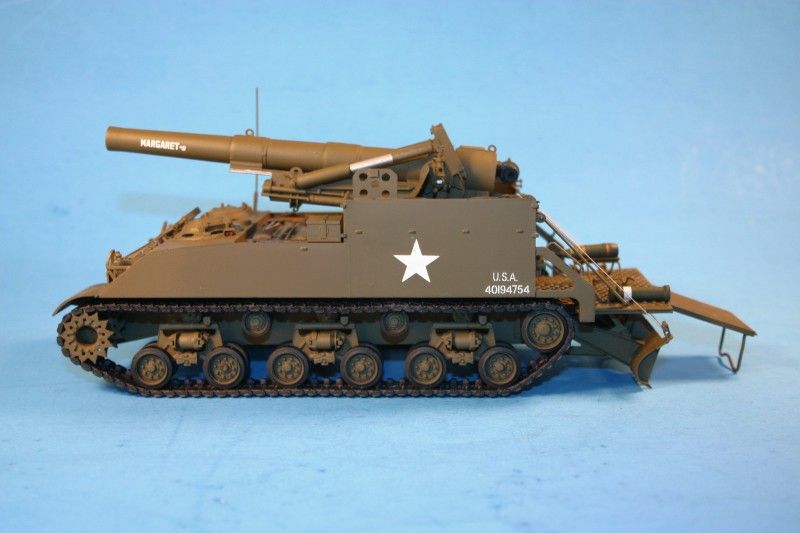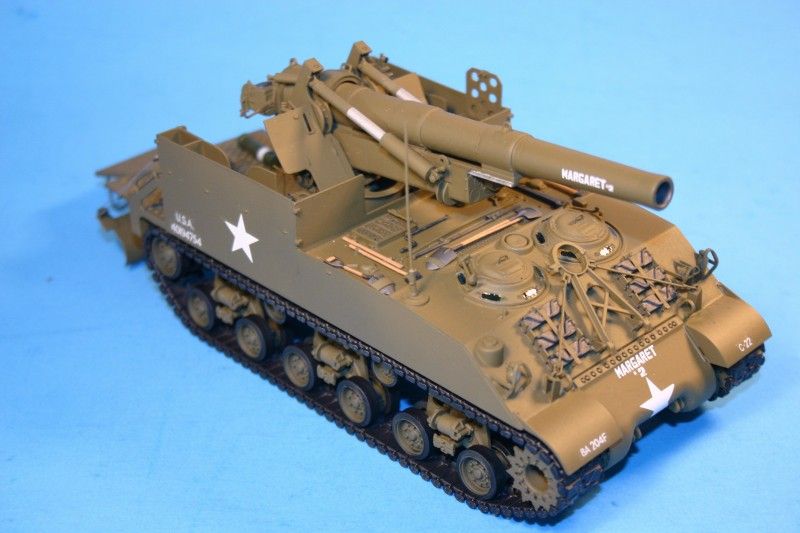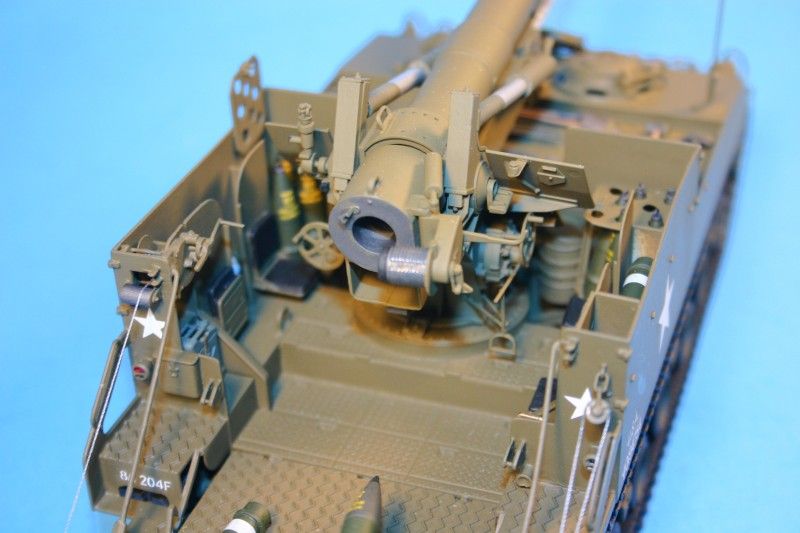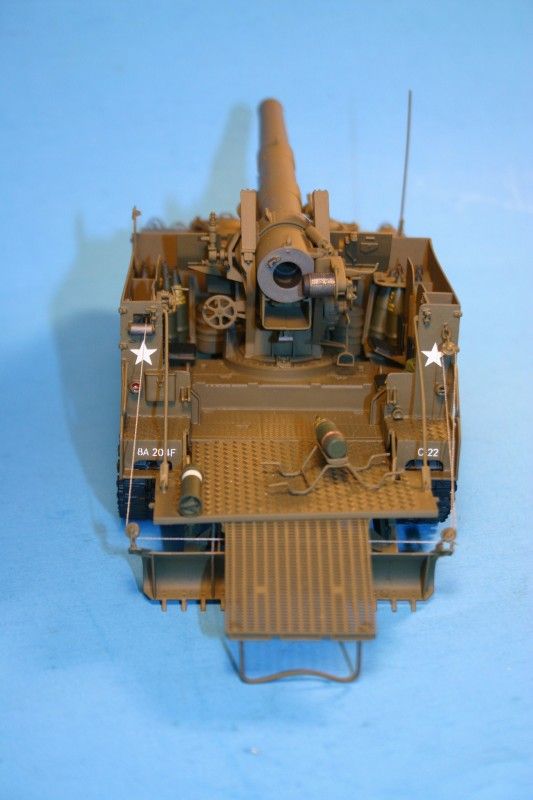 More here:
http://smg.photobucket.com/albums/v231/HeavyArty/M43%208%20inch%20Howitzer%20Motor%20Carriage/
Thanks for looking and as always, all comments are welcomed.
Gino P. Quintiliani
Field Artillery --- The KING of BATTLE!!!
HeavyArty's Showcase