The are almost smooth with a little rib. You won't feel much of them with a probe. I think that I threw mine away when I converted my lead collector or I would take a closeup picture. I didn't see much use for them other that maybe a ping dampener.
If the little plastic bumper is still stuck into the bottom of the shroud to stop the cocking lever, you might see a bump in the plastic tubing from the bumper tail piece.
In the picture, notice the 3 pieces of tubing standing on end.

I clean from the breech with a piece of heavy mono that I have split the end. It might take a couple of tries to clear the end of the shroud hole, but so far hasn't been much of a problem.
Right above the cocking arm end, notice the hole in the shroud where the plastic bumper used to be.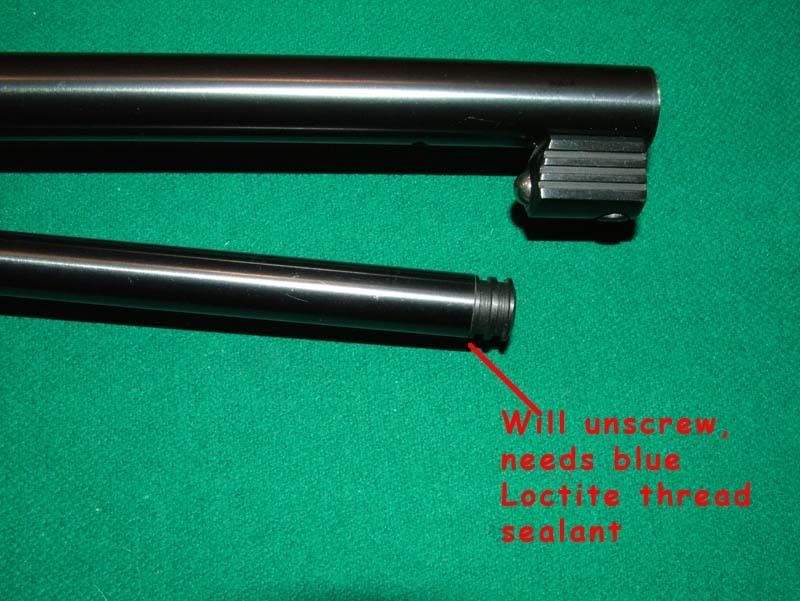 I don't use the plastic bumper anymore, I use a stop screw. The cocking lever is very solid when it is seated into the spring loaded ball.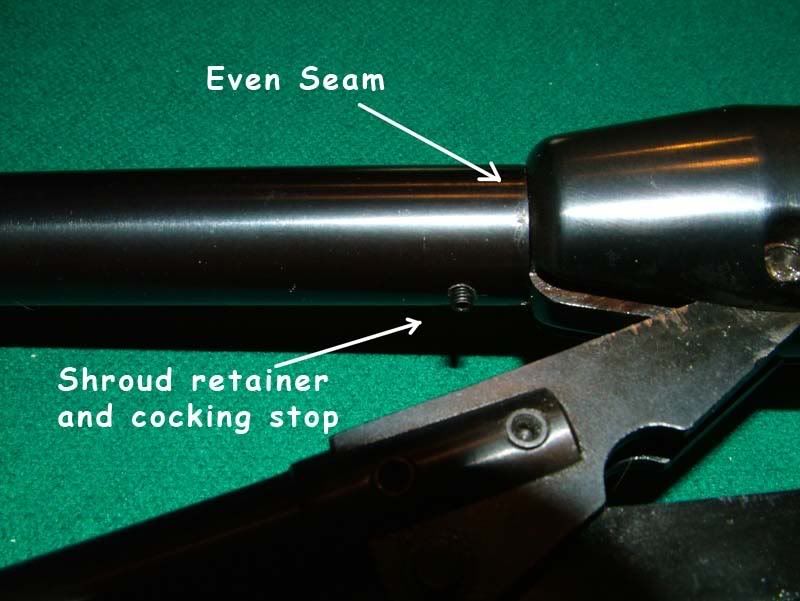 Chris