Not one single component in the central main tube sees pressure form the air, only the valve internals itself. All the radially placed screws secure items from twisting and are under no load what so ever. The tube and other parts could be made of plastic due to this. The only part to ever fail, which is doubtful, are the threads where the bottle adapter threads into (ASA extension). A simple valve designed to hold and flow air. No magic here. The stem is 5/32" in diameter with 7/32" transfer port relief passage way.
The blue aluminum part is an ASA extension, which the valve is threaded for. The ASA extension then houses the valve stem and spring.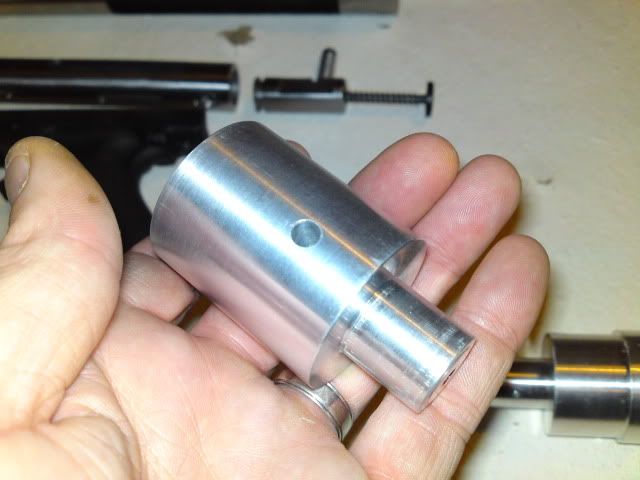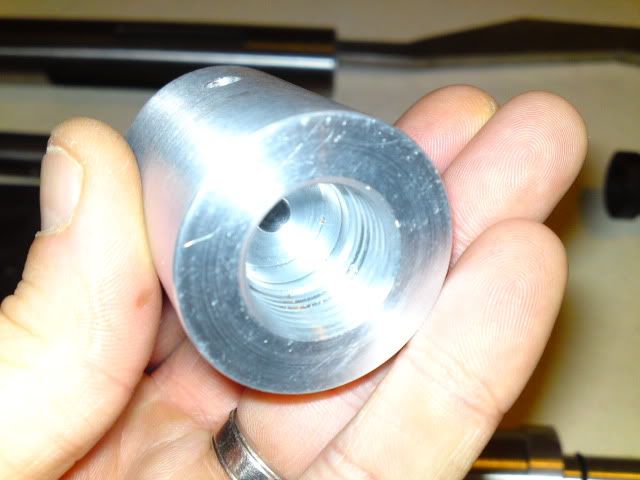 "The majority of things in our lives are created by folks no smarter than the rest. Afterall, the world is comprised, and operated by C average people intellctually, academically, and morally. These people are often the great pioneers that set the precedent for what excellence should be."