Trigger Pack Assembly part# C1K77-029
I don't have a parts break down of all the Trigger Pack Assembly parts. Anyone?
Ok, that piece in the top of the pic, the one that looks a little like a Night Stalker and the spring to the left of it, I'm not too sure how to put that back in. It goes in the top, but I didn't mean for it to come out. Suggestions?
The spring at the bottom goes onto the side of the Trigger Pack Assembly and is what holds tension on the safety.
There is another spring inside the Trigger Pack Assembly and it's going to stay there. I'm not having any trigger problems. I like the trigger and really don't want to take it apart.
[IMG]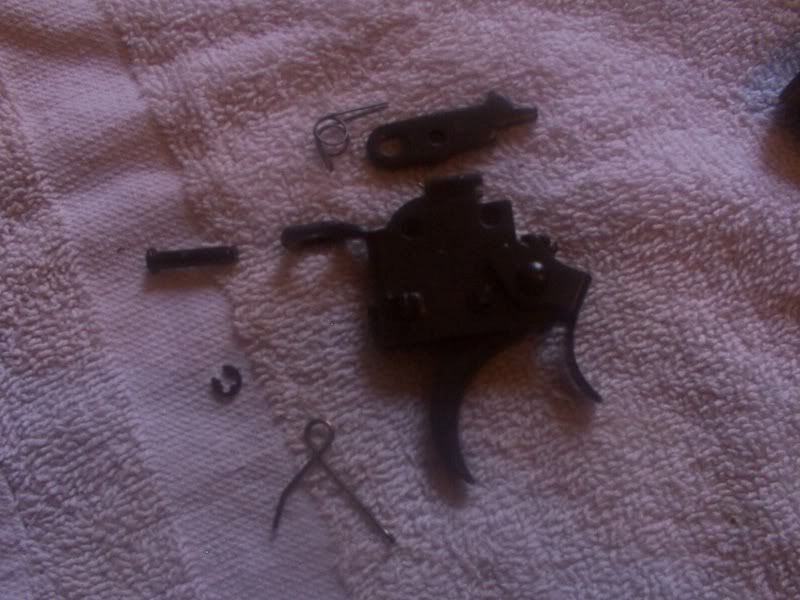 [/IMG]