..surprises are always nice.
Although not Chinese, turns out the "orphan" pellets did their best in a non-China made rifle.
Hollis:
Love orphan .25 pellets. Or atleast I love trying to match the orpahns to a .25 (if any) that will shoot them well.
Found the rifle that will shoot the 24.4gr. H&N F.T. and the 19.9gr. F.T.T. pellets well enough to use to help rid the bacyard of power0trasformer-shorting,m attic invading, gray(tree) squirrels.
It''s a springer...ok...it's a gas-ram springer...and only (with these pellets ) in the 13.3-13.5 foot pound region).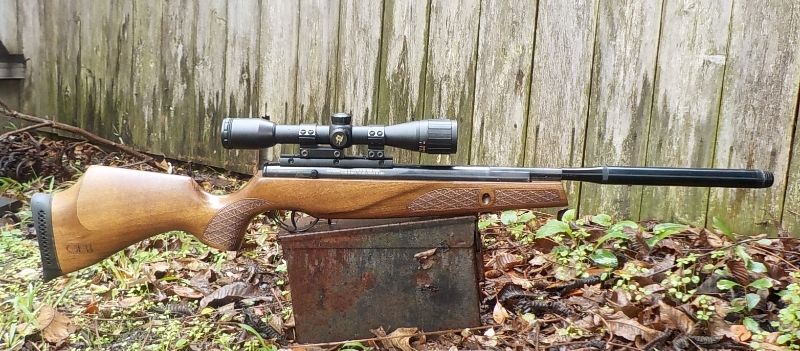 And the 20 yard practice target (tried to make it a little bit lower contrast by sketch-coloring in the squirrel body):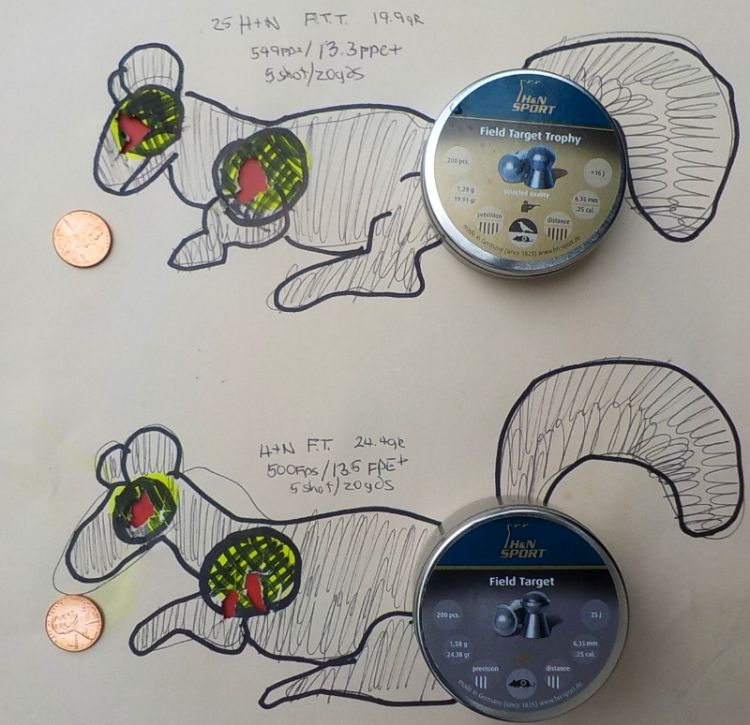 YEah...can tell I'm a confirmed airgunner...couldn't find two dimes (airgunners are always poor)...had to use two pennies.
Will leave the rifle/scope./adjustments alone and just dedicate the remainter of those tins to that paticular rifle, the squirrels dumb enough to expose themselves, and a sharp knife to skin. quarter them.
Thanks for the orphan pellets...lets see if I can put the knife to work.