I appreciate the kind words. I really do enjoy making stocks. It would be nice to have more time to do it.
Here is a picture of me holding the rifle to give a perspective of its size, another of the view from the bottom and last is a target that I shot last night to show that it is shooting well for me.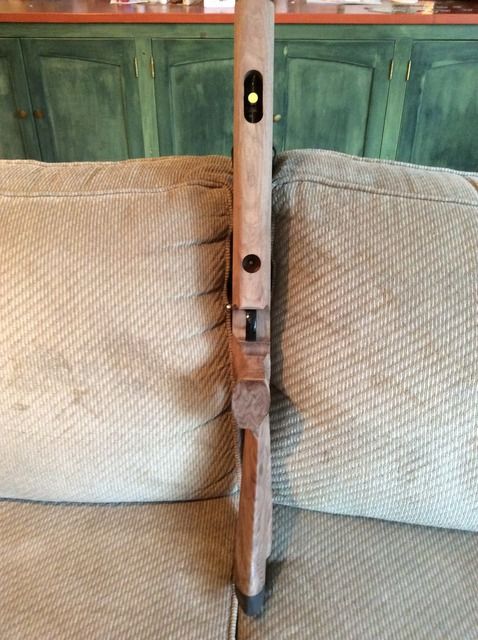 3 shots at the large 3" center target to see where it was shooting. I had sighted for 19 yards the other day and wasn't sure where it would hit at 33. One pellet went high and left, two in the same hole in the black center.
From there I went to the top right target and shot the remaining 7 pellets in the mag into it. Next was down the right for 5 shots each.
Then I went to the top left and shot 5 in each down the left side. The last five pellets I aimed at the sighter pellet that went high and left at the center target where I started to check zero.
Brett