You can find out Wizard's Workshop on Google maps.
Just go to Google maps and search "Wizard's Workshop PA".
And I'd like to post to some more pictures.
Front of the shop.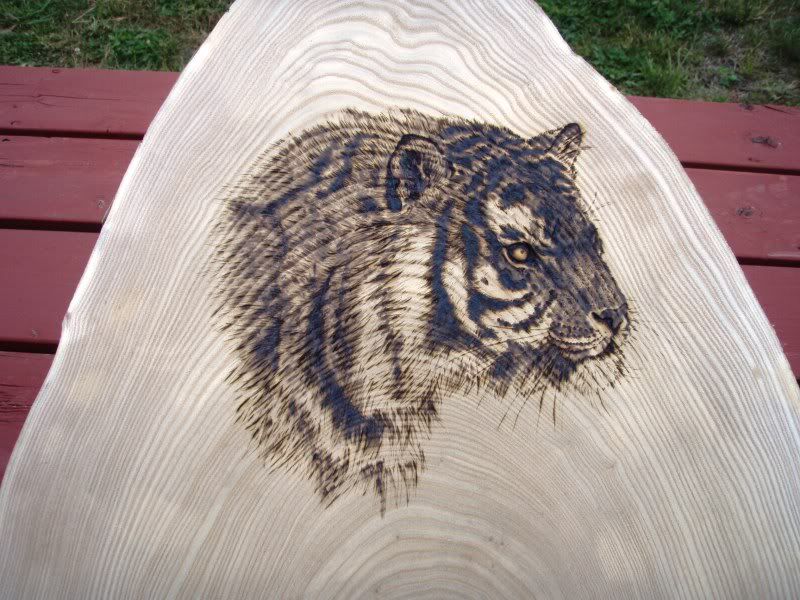 Michael is working on his horse piece.
Randy is working on custom carving.
This is Randy's Helloween piece(bones is not carving).
Woooooooooow! Ouch!!
I made some small wood burnings.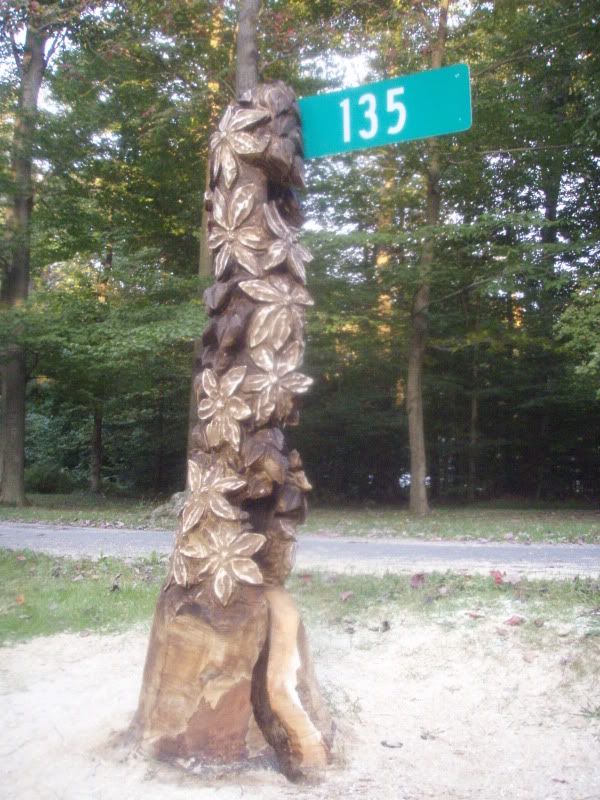 It's very nice to stay in the "Hotel Rupert".
Thank you very much, Randy and Martha!!
We couldn't visit to Boni family this time, but next time, we will go visit to Boni family!!
I miss Ridgway!!
P.S. Freddy is 8 and half month now.
He was Kappa-chan in his first time Helloween.
Thanks!!
Aya Blaine
http://b-aya.spaces.live.com/
http://michaelfblaine.spaces.live.com/