The 351C 4V is a race motor, it is equipped with some of the best cylinder heads of its era. The 351C was used at 8500 rpm on NASCAR super speedways, and at 10,000 rpm slinging pro-stock cars down the quarter mile. The heads will support 750 bhp, naturally aspirated, on gasoline. The fact that heads with this much potential were ever installed on a production motor is absolutely incredible. To limit a 351C 4V to 5500 rpm is tantamount to purchasing a purebred race horse then locking it up in a 10' x 10' coral and using it to pull a plow.
Don't worry about a horsepower number. Combine the 750 Holley and D0AE intake with headers, 2-1/2" pipes and free breathing mufflers. If the only headers that fit require "massaging" then massage them. I'll loan you my single jack. Put a good cam in it (I'll be glad to spec). Keep the 4 speed. If you have a rev limiter, dial it out to 7000 rpm. Sure, drive your car around town all you need. But take it out on the open road every now and then and give the motor its head, let it stretch its muscles. Break a few eggs. This motor is capable of tooling around town with factory type drivability and revving to 7000 rpm, putting a smile on your face and scaring you at the same time.
Warning ... winding out a 351C 4V is addictive. Make sure you have a new #0203 Romac damper on the crank snout, ARP connecting rod nuts, Manley severe duty valves, good valve springs and stiff push rods. Before too long you'll be wanting to dynamically balance the motor, install forged pistons, Ti valves, Blue Thunder intake manifold, 4.11:1 gears ... in the quest for more revs.
I've been additicted for 40 years ... and I don't need rehab!
rock and roll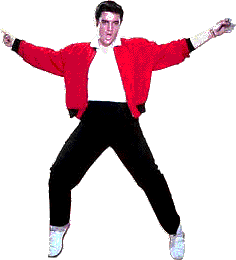 -G
____________________________________________________________
Pantera Photos
|
351C Historic Information
|
351C Technical Information
If you use a 351C 4V powered vehicle for a grocery getter ... the eggs aren't going to make it home!