Hey, just pulling down my 2V drag engine for a freshen.......its done 2 full seasons in an 11.0 sec combo. Its old school and low budget, stock rods, stock crank, heavy pistons. I run two upper shells to create a fully grooved main in every engine that sees north of 7000 rpm. Stock volume pump and 3 + thou clearance on both mains and rods.
Photos are of the lower halves of this engine, wear for 2 seasons looks great. Big ends are the same condition.
[IMG]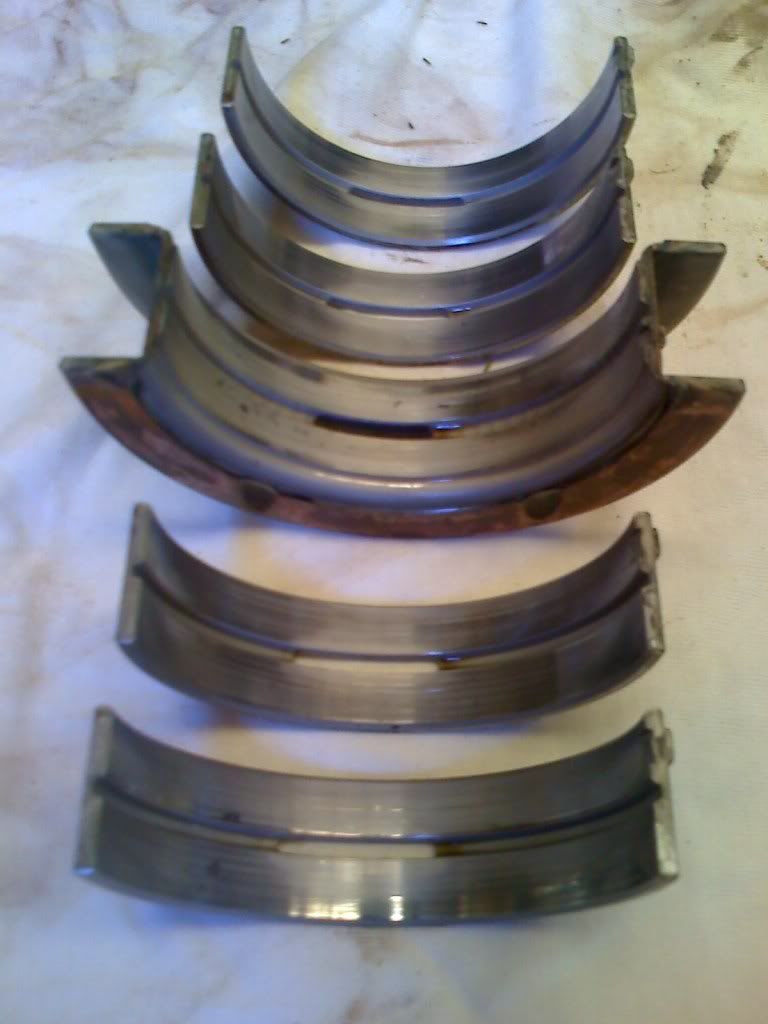 [/IMG]
[IMG]
[/IMG]
The limiter in this is set at 7600 and its been there plenty of times.
Runs a home made sump and windage tray, one thing I've noticed is some "cleaner" patches on the underside of the intake that line up with the oil drain backs (enlarged) in the valley. They suggest to me a lot of windage and no doubt some hp loss as a result.
This time around its getting lifter bushings and I think plain halves in the bottom........will be an interesting excercise but might have to wait a year or 2 for results!
I'm breaking the old rule of "if it aint broke dont fix it" and running a full groove main has worked very well for me in the past. Will be interesting to see if it shows any improvement at the track.