i haven't run them yet, they've been on the wish list for 25+ years and just obtained a set fairly recently
they're 2" tall overall and the divider begins right at 1.4" down from the top, it's just there to break the flow over the gasket flange.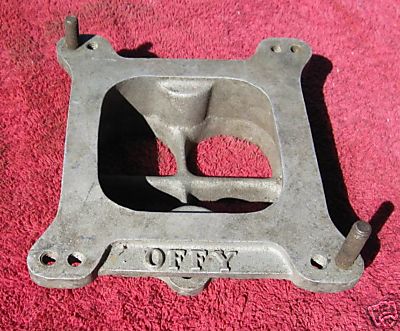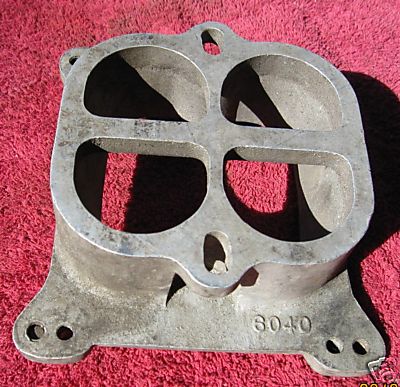 the carb pads are sideways mount. with a plenum in each adapter the carbs can be 1:1, progressive or even vac sec. at part throttle the engine should run pretty OK pulling from across the plenum like any single carb on an open intake, but as the blades all equalize i can see the carbs being tunable bbl/cylinder
interesting, on the 'bay right now there's a single top that PN's for 289/302 with a divided plenum and also a 'special' single top with an open chamber that PN's for 289/302, Boss 302 and 351C... but all the std single tops are specific to each engine, now i wonder which single top i have?
there'll be phantoms, there'll be fires on the road... and the white man dancing