Well guys its a strange piece. The return address was Procomp Electronics in Rialto, CA. Heres some pictures, observations and comments.
[IMG]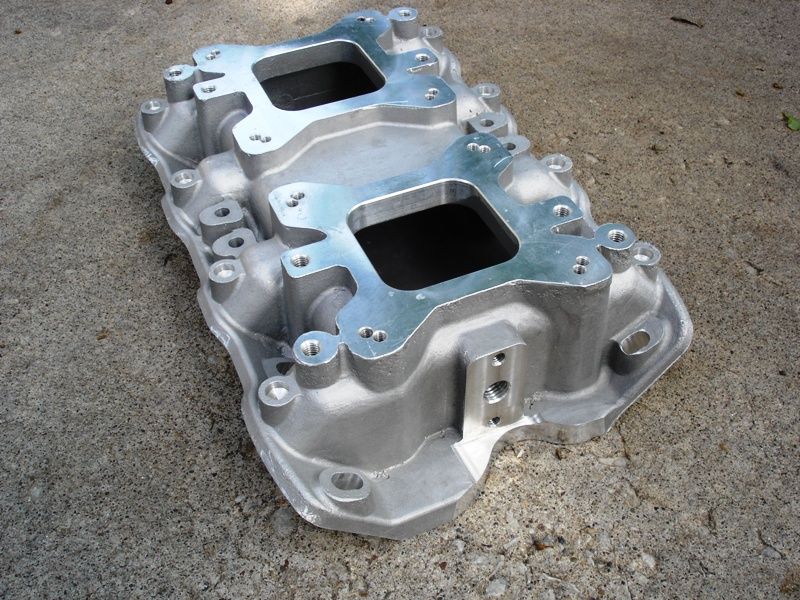 [/IMG]
[IMG]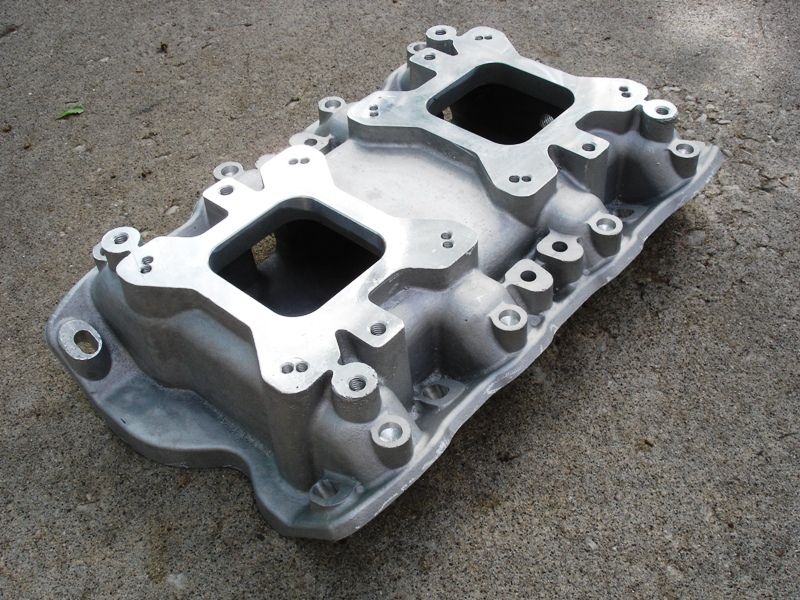 [/IMG]
[IMG]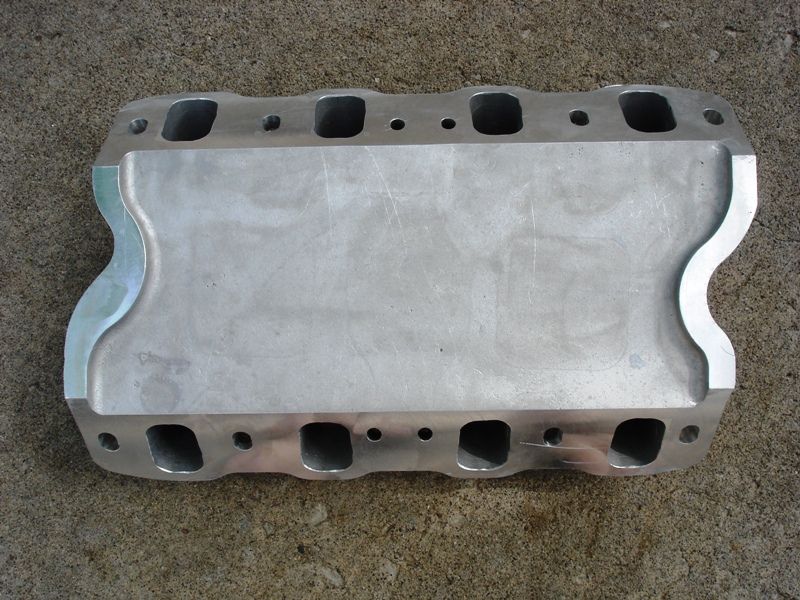 [/IMG]
[IMG]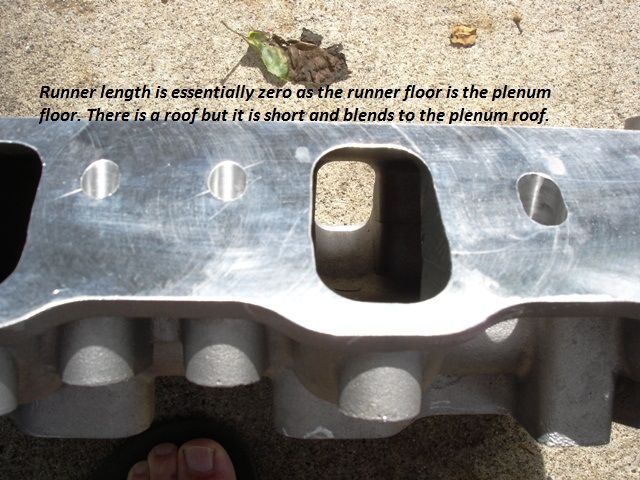 [/IMG]
You can think of this intake as two intake/head flanges with approximate 4V ports (probably the Procomp head dimensions) and the features needed to bolt to bolt it to the head, two carburetor flanges on top, and all of them connected to a large open plenum that runs the length of the intake.
Though I havent pressure tested it the casting quality actually doesnt appear to be too bad. Some minor blemishes here and there. There must be some decent temper to the casting in order to get the machine finish that was achieved.
Not sure why the 3/8" intake mounting holes would be slotted while the center two 5/16" bolts on each side are not. I looks to be cut for 9.2 deck at least it appeared to be so when I sat it on my block. It also looks like it stands a chance of clearing a small diameter distributor. The one you see in the picture is an old Mallory I had laying around. Not sure but looks doubtful that a Holley carb would fit, unless cross-wise.
[IMG]
[/IMG]
Lots of bosses for this and that and the other thing and fuel injector bosses on a 2x4 intake no less!
[IMG]
[/IMG]
[IMG]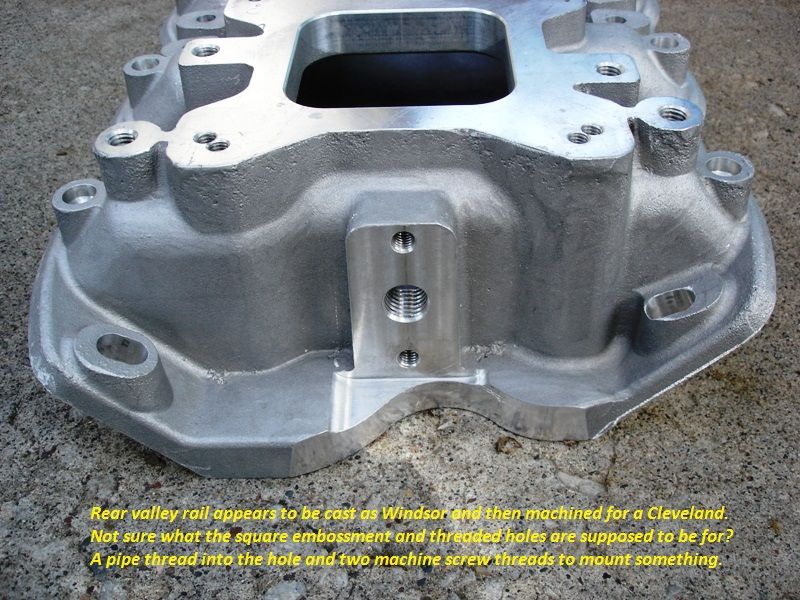 [/IMG]
>>Please measure the cross-sectional area of the plenum runner openings and the cylinder head/intake manifold openings, as well as the runner length and A/B heights
Near as I can tell they are both the same because the cylinder head openings essentially are the runner openings. There is no runner floor as the opening is even with the plenum floor. Maybe 2" of roof, so maybe average runner length at the center of the opening of about 1". The port windows are 1 3/8" wide by 2 ¼" tall. By way of comparison, 4V Clevelands are usually just over 1 ¾"w x 2 ½" tall.
[IMG]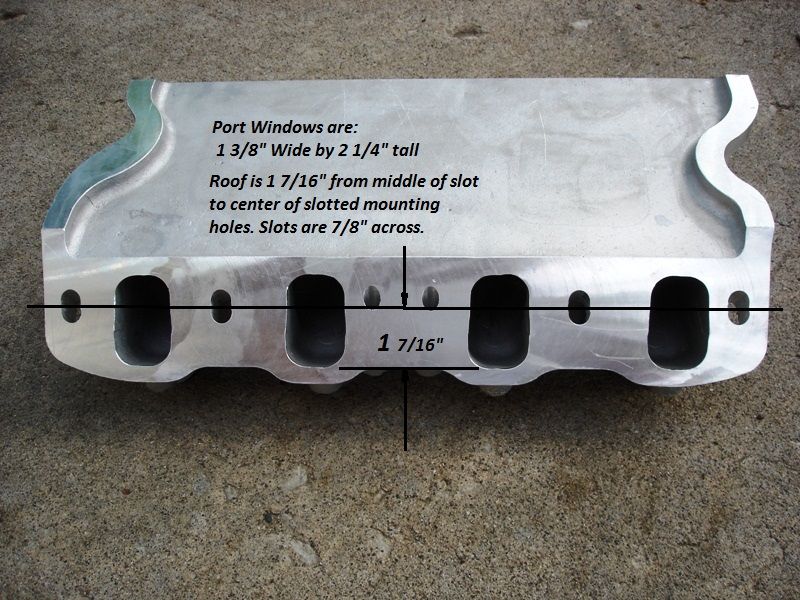 [/IMG]
>>If you want to dyno test it, we could probably do that too, assuming it seals against 2V or 4V ports.
I have two 390 Holley carbs but would rather spend the effort on something else. Anybody that wants this intake can have it for $200 +the ride.
This has been a public service announcement.
Best,
Kelly