i spent the afternoon degreeing in a cam, shooting for 108° straight up ICL
Crower 15261
0.545"/0.545" lift
284°/284° adv dur
224°/224° @ 0.050
108° Lobe Separation Angle
Intake Center Line = 104° ATDC
@ .050"
IO 8* BTDC
IC 36 ABDC
EO 44 BBDC
EC 0* TDC
first i set up a stock replacement set, ICL almost 112°, or 4° retarded from manufacturers specs
then i set up the double row 3-key set that came in the engine, in the O position the ICL about 104°, bingo right on but not where i want it
next i get boloxed up somehow trying to set up -4° and the readings are making no sense, i'm like 20° off at least. so i tear it down & compare all my other 3-key crank sprocket keyway to tooth relationships... interesting, and not all the same either
so give it another shot i set the double row in the -4 position, back to 112°, same as the stock replacement set
How did 4° make 8°, wtf?
duh, crank degrees are double cam degrees. advancing the cam 4° retards the crank 8°... also interesting
and skipping a tooth on the cam sprocket is 10°, probably what happened when i came up out of the ballpark earlier, must have slipped a few teeth somehow?
ok, what if i skip a tooth and set at 4°, should net 2° at the cam and 4° at the crank i figger?
so with some fiddling around i come up with skip the cam a tooth back and set the crank sprocket at +4°
108° ICL! or thereabouts close enough
here's 3 sprockets all in the 0 position, whoops! the different one may be the same as an early non-retarded set?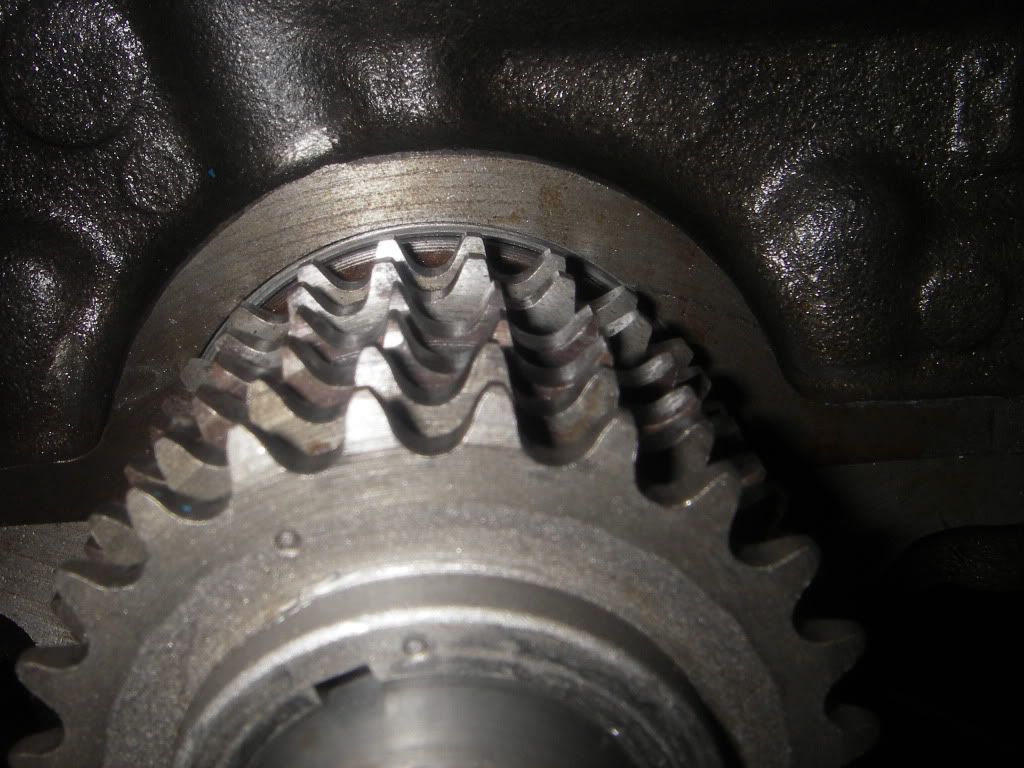 here's the stock replacement crank key position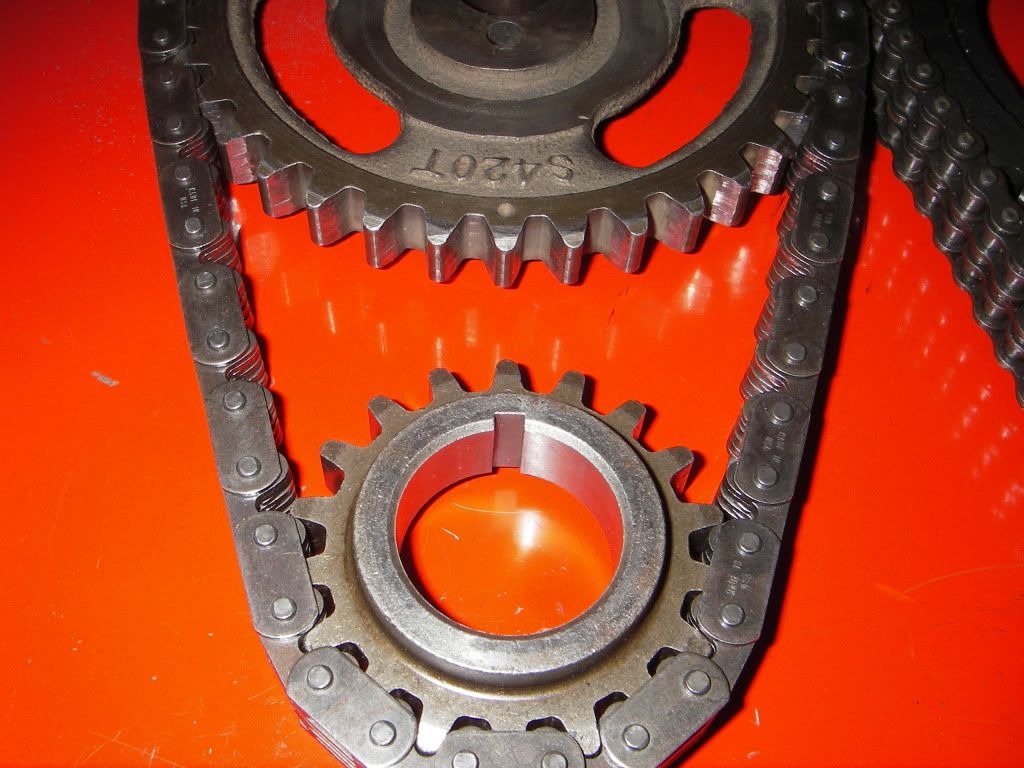 a -4° key position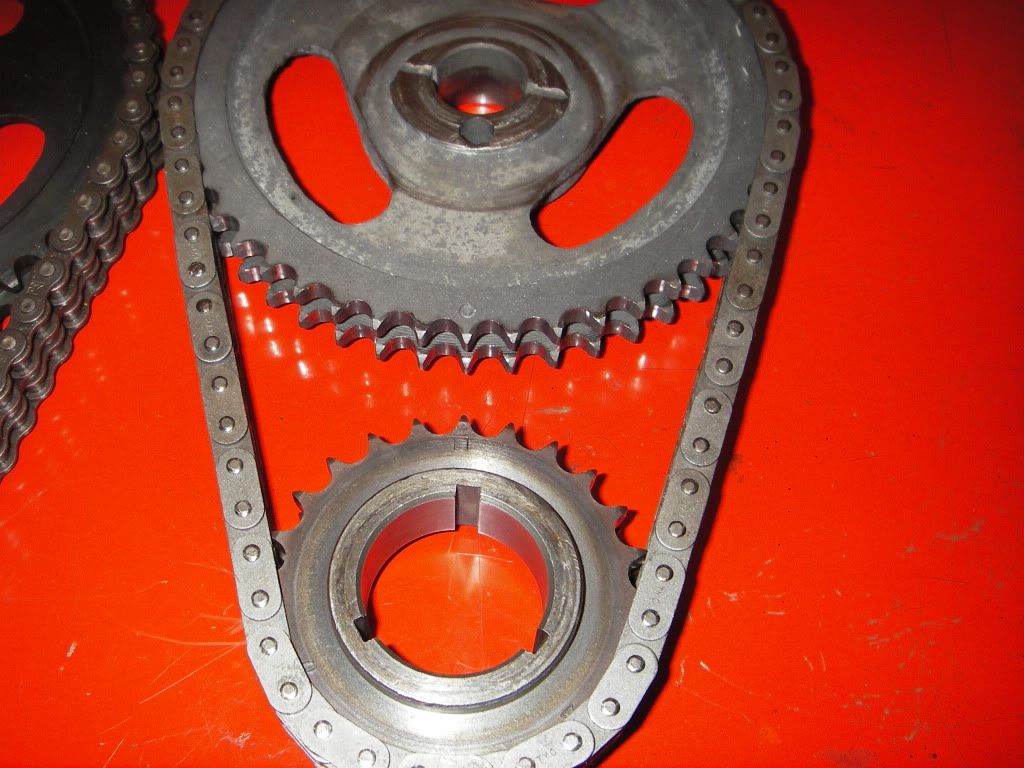 and a retarded tooth skip & +4° key position, the black marker is just because the stamped mark is very light. this is the set that was 'off' in the comparison pic and has other issues so i decided to use the same set that came in the engine. the actual key/tooth relationship is between the stock replacement set and the -4° set above, but this pic shows the tooth skip and -4° position that got me my 108° ICL. i guess those marks are for 'other people'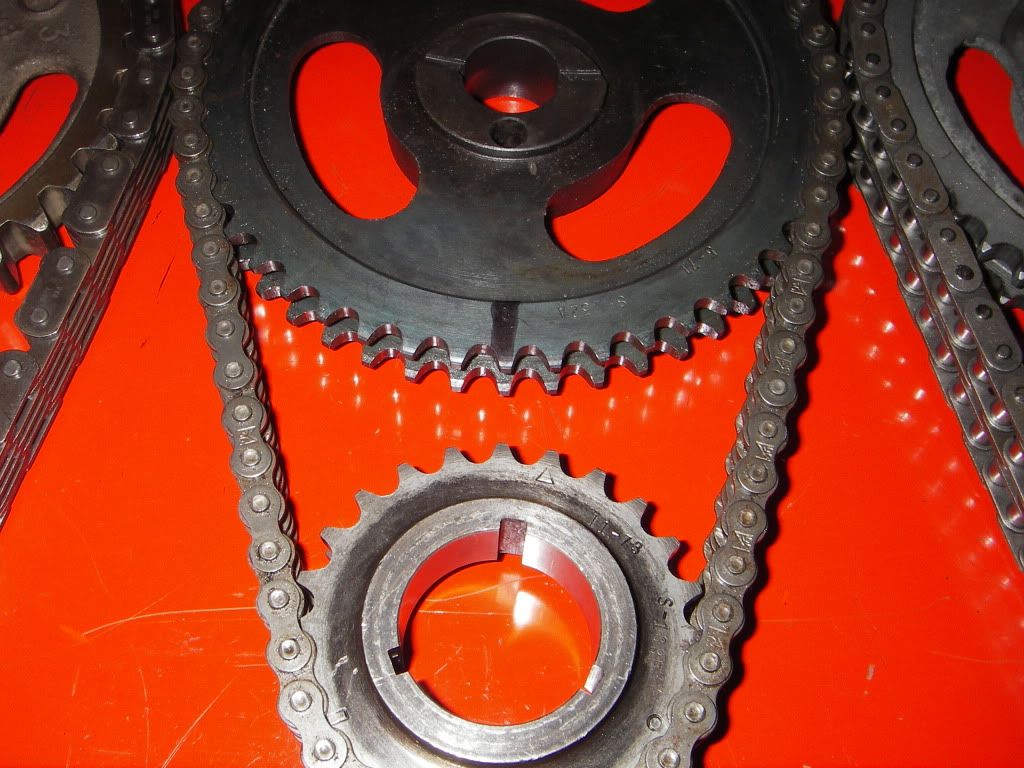 there'll be phantoms, there'll be fires on the road... and the white man dancing