Took me a little while searching bits and pieces to do my alternator conversion, so I thought I'd lump it together if anybody else is considering. Nice change and not difficult or expensive. 1300 motor, mounted a GM alt with internal voltage regulator.
Used an alternator for a "78 Camaro w/350" and wiring adapter, straight off the shelf at Advance Auto, $50.... crimp an "eye" on the red/battery wire and connect to output of alternator along with the brown wire to the starter. 1/4" spade on the white wire goes to the blue/violet wire you disconnect from back of orginal alt.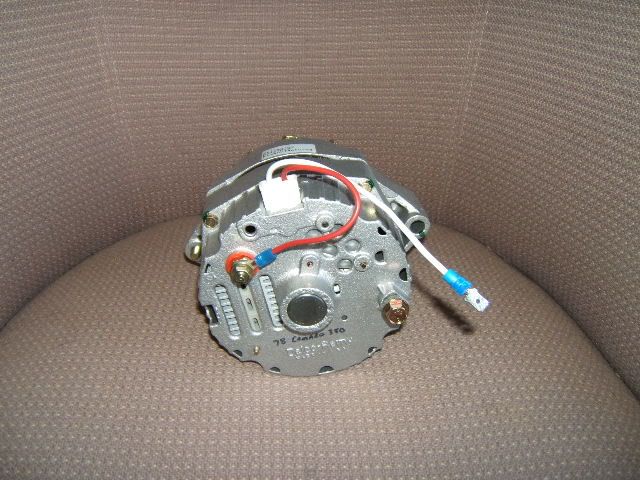 Take the bottom bracket from the block and cut it back an inch. before and after pic's side by side, note the pencil line on the left: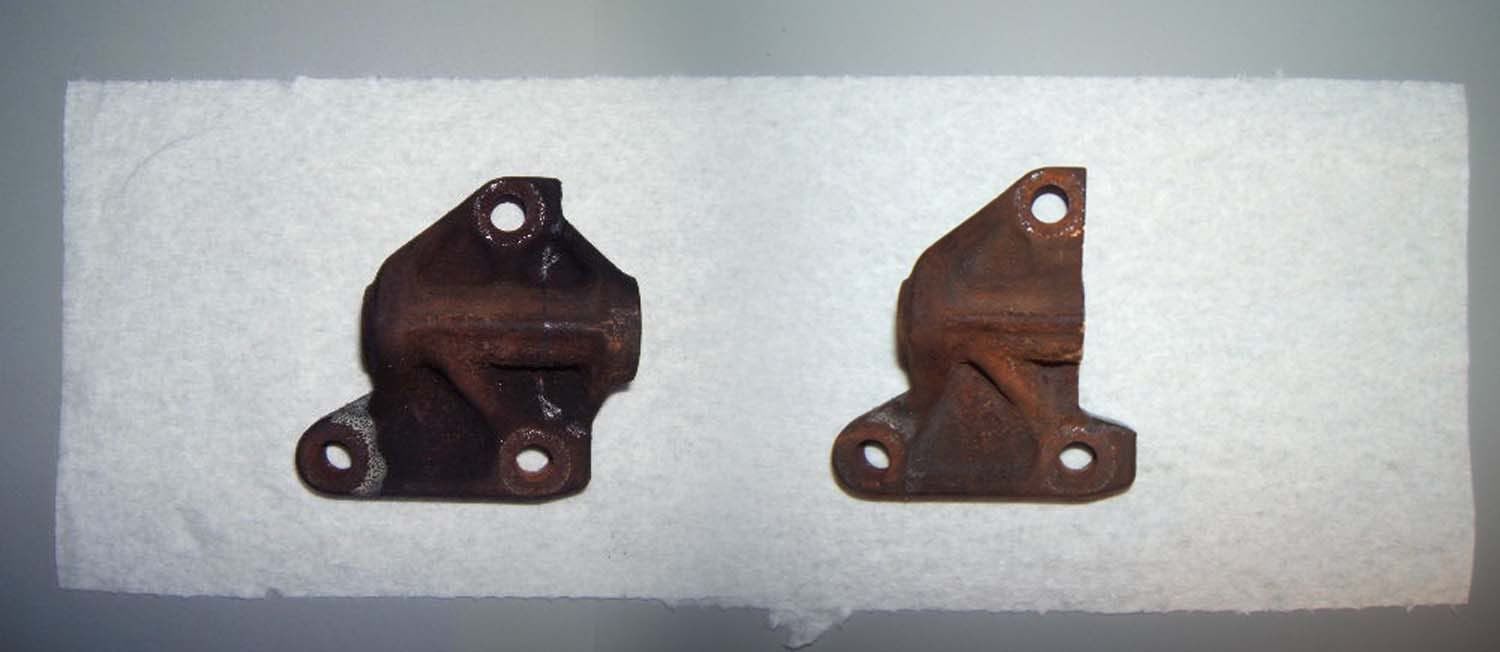 Adjustment arm and spacer tube from Pep Boys, $15 (?). Remove the original top alternator mount completely, not needed and interferes. Cut this arm down to fit to the nearest water pump bolt and drill a hole in it. You will need to cut about an inch of the spacer tubing to go between the bracket and the alternator.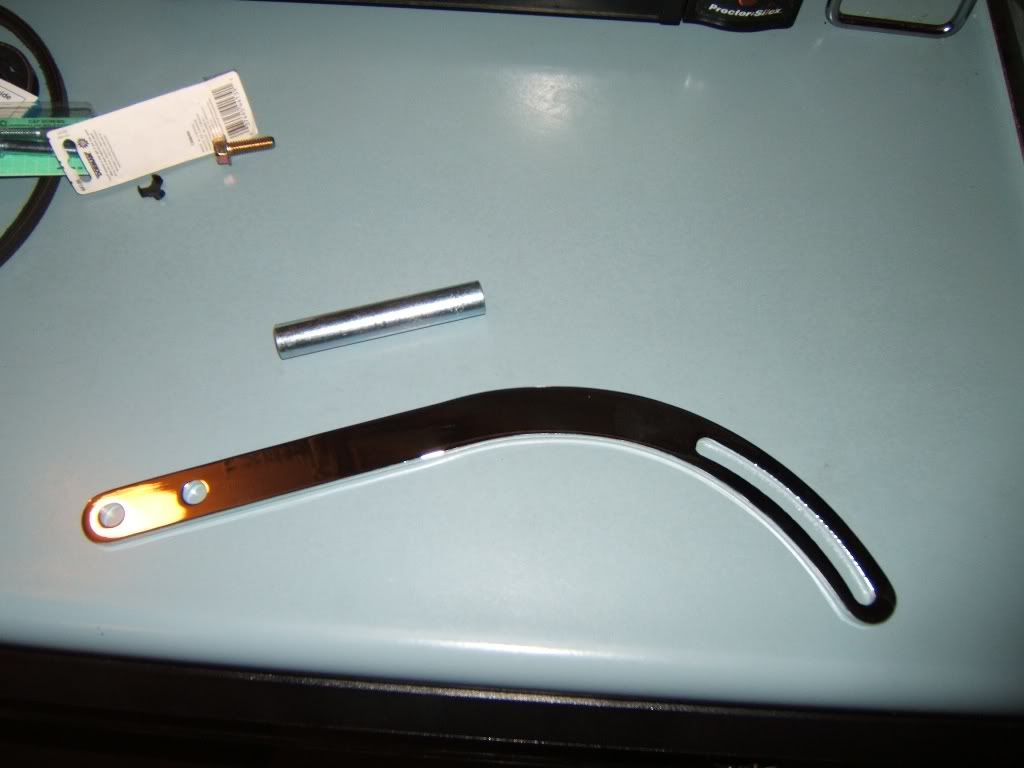 I used the original belt and the "walk on" method because it was tight. The splash guards both mounted back up normal, so I know I have it in the right place.
Turned out to be half the cost of special ordering a replacement Marelli or Bosch and now if it dies, more easily and cheaply replaced.
Tom
74 X1-9
Dayton, OH