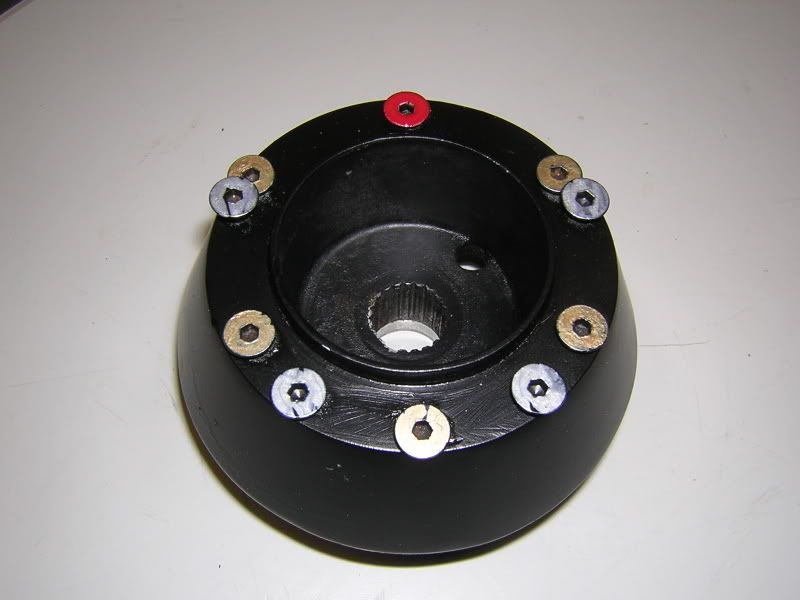 http://i46.photobucket.com/albums/f108/Black-Tooth/Hub4All.jpg
This is a hub off a FIAT 124 that comes with the "standard 6 hole" bolt pattern.
Using an APC/Grant 5-hole wheel, I marked, drilled and tapped it again with 4 more holes for a 5 hole pattern. There is plenty of "webbing" between the holes, Both 6 and 5 hole wheels appear to have the exact same LARGE hole that fits over the rib, and both styles will work flawlessly.
The RED screw is the "common" screw used for both styles, and is at the top, opposite the turn signal canceling "pin" that would be on the bottom on the back side of the hub.
The GOLD screws make up the remaining 5 screws for the standard (most MOMO, NARDI and stock) 6 hole wheels. The SILVER screws, are the remaining 4 for the APC and Grant type 6 hole wheels.
I will get and post the specific dimensions and taps used later...
My best,
Tony
Black Tooth and me... since 1983!