Here are two pics of some minor projects.
My 86 has some well-dented footwells.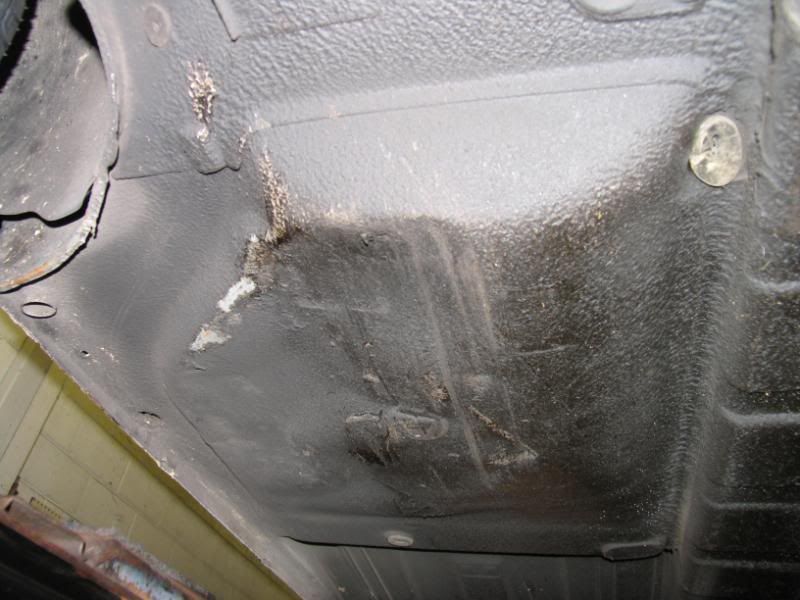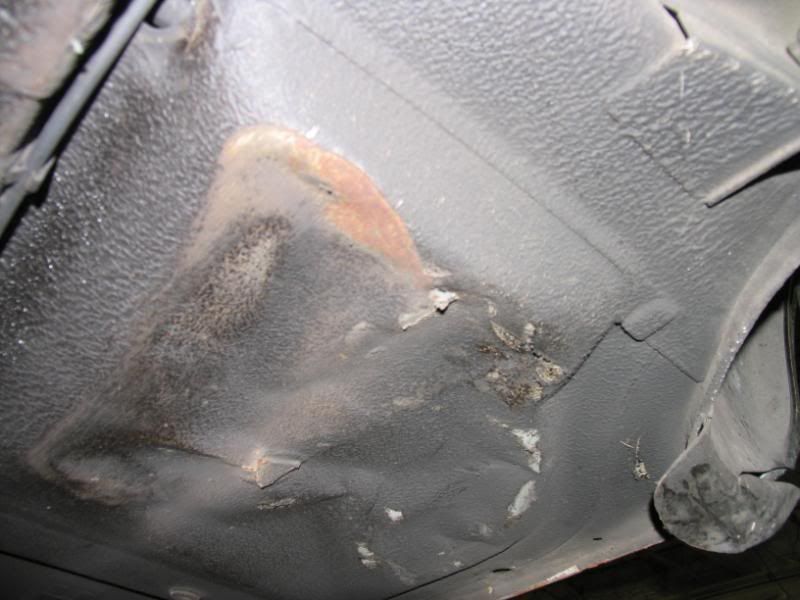 So I am in the process of rolling back the carpet to expose the footwells for some vigourously judicious hammering.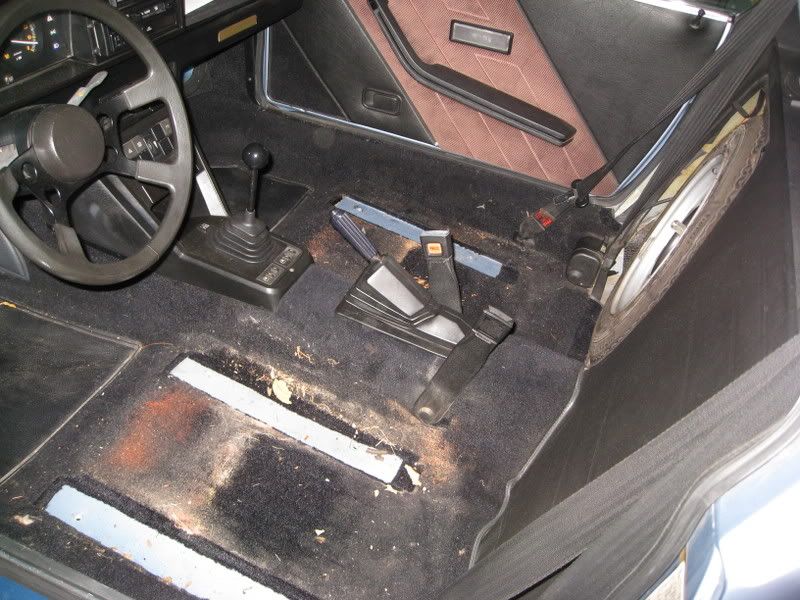 Also, there was some rust in the front trunk. Seemed to be all surface rust, some just developing and some to the point where metal pitting had taken place, but none near to the point of perforation. The washer bottle was a leaker, so maybe that had something to do with it.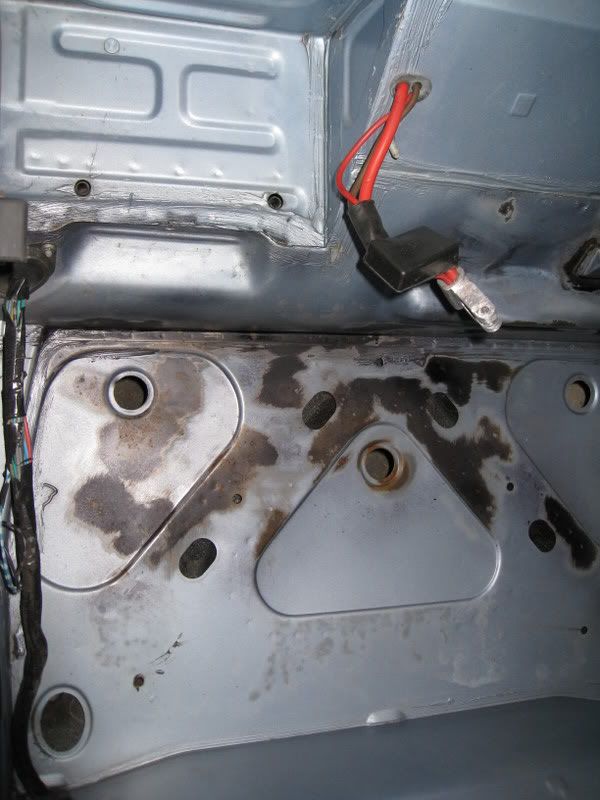 Wire brush, wire wheel on drill, and some 60 grit sandpaper addressed the rust. Sprayed some Duplicolor rust converter on it, which turns rust and exposed metal black, which was looking good until I took this snapshot, now it kinda looks like there are some rust-colored brown areas? May have to do it over.
When that's sorted I'll prime and then paint with some body-color paint the PO provided.