Just thought I'd post some pix of my floorpan tasks.
Here's what the pass side looked like from below before: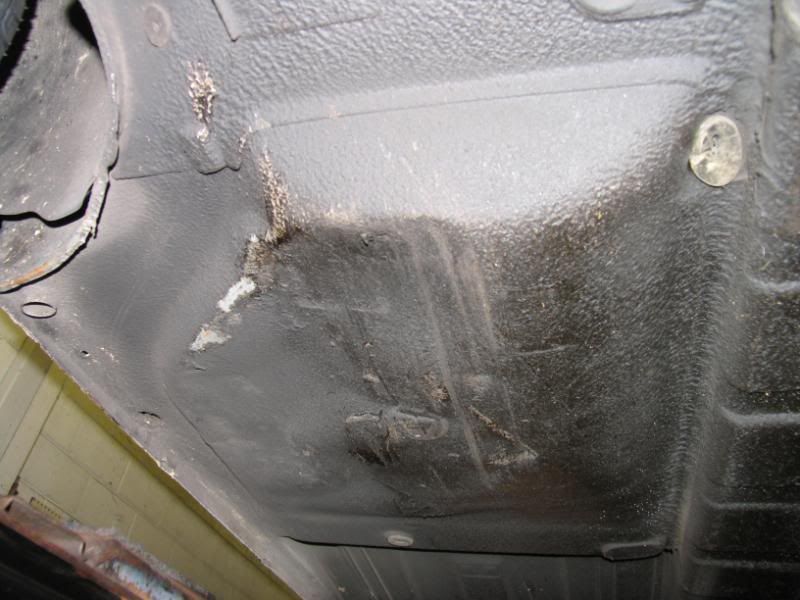 Like a dope I didn't take a snapshot of the "before" from the inside.
I pulled out the seats and rolled back the carpet and removed the undercarpet padding on the pass side, and using a 3-LB rubber mallet I picked up at Harbor Freight for $3.99, I started banging on the floorpan.
After the first two or three whacks, that asphalt-y stuff stuck to the sheet metal started cracking like old asphalt floor tiles and flying everywhere. True to advice dispensed by youse guys in a previous post, it was pretty easy to get the floorpan back close to what I can only guess was its original shape.
Later this week I'll work the driver's side, which is much more severely humped.
Here are some "after" pix.