Here's the "before" on the driver's side floor: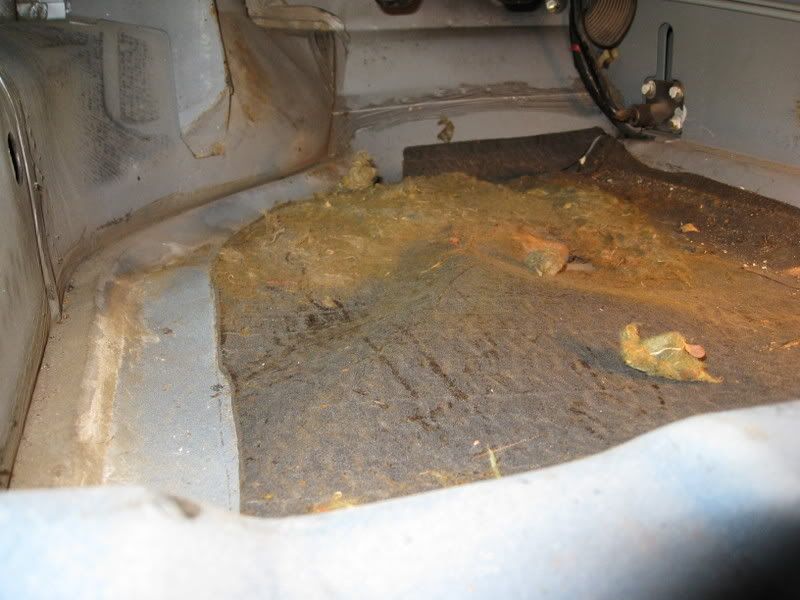 Here's the "during":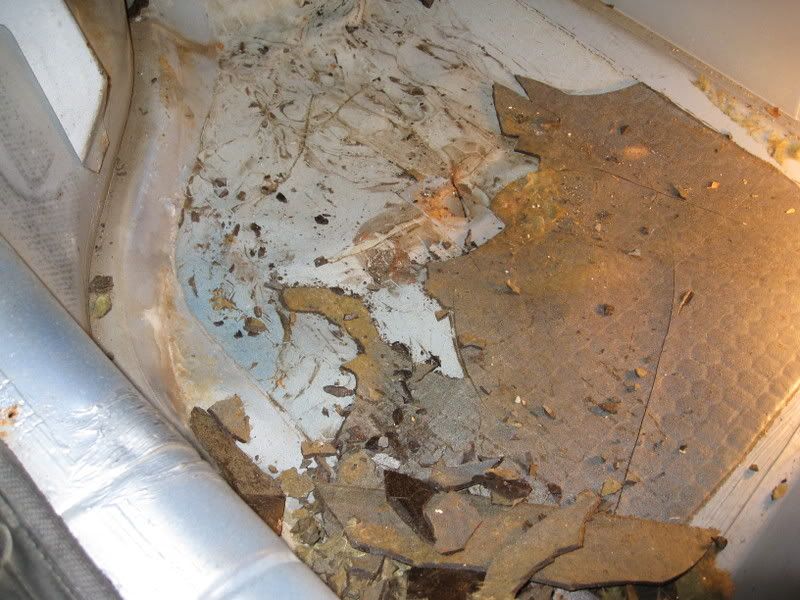 Here's the "after":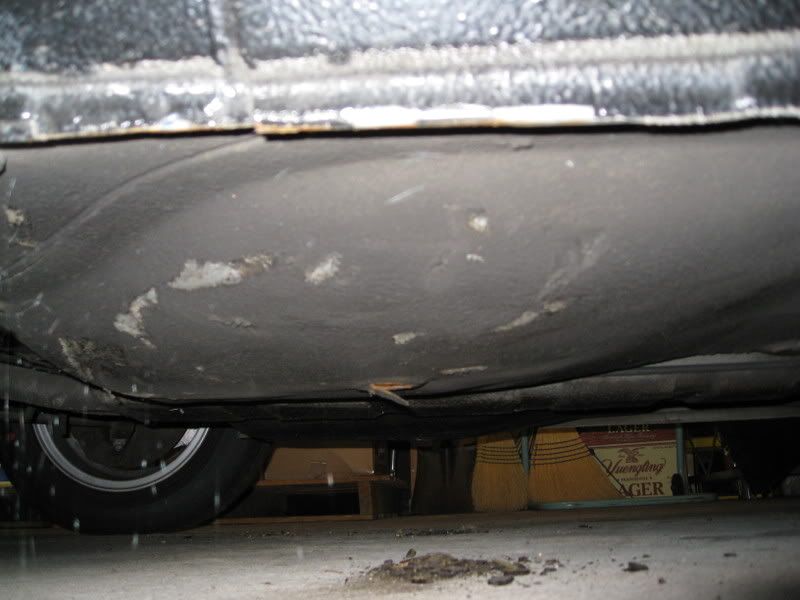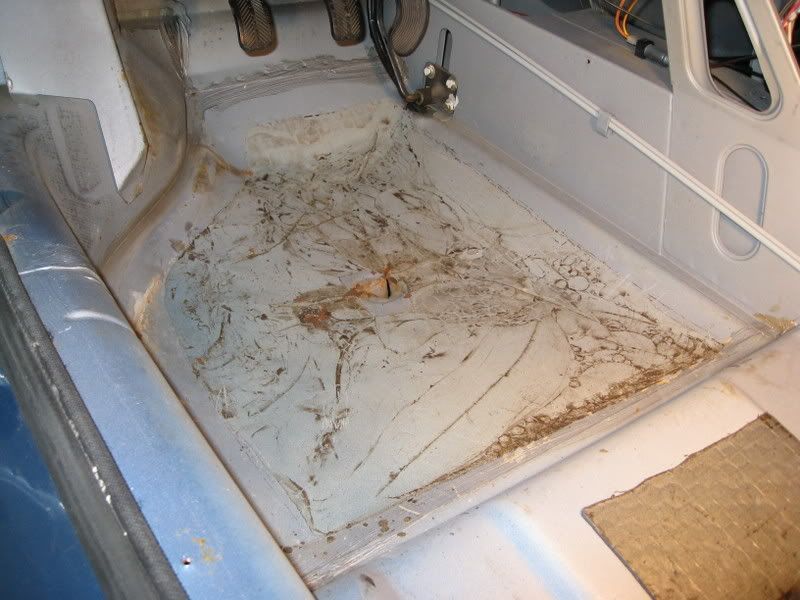 The area around the triangluar drain hole has two 1" "tears" in the sheet metal, so I was thinking after suitable prep some JB Weld or equivalent would work nicely.
The question: what to use to replace the asphalt-y sheet deadener? That Dynamat stuff (they have seven different kinds now!) probably works well, but as I am not thinking about lining the entire car with the stuff, a lower-tech alternative intended to replace what was there would be fine. Is there something similar available at retail auto stores? Some kind of adhesive sheet rubber at a roofing supply house?