I will next build a surge tank for the car and feed the surge tank with a thumper low pressure pump. I was using this pump to fuel my 36 DCNF Weber.
Take a close look at the pictures and the fuel rail, it has 2 ports one at each end. 1/8" and 1/4" NPT for fuel in and a plug to measure fuel pressure for trouble shooting.
The other picture is of the D15B Throttle body, see the AAV mounted below it. I will use it as it is a simple installation and works from water heat.
Just in case you are interested, this is what the inside of the box looks like.
I am currently doing a complete step by step post on the UK board.
I have about 70 hours into this manifold as I had like always had to make the tooling to make the components for it. However those that know my work also realize that won't stop me from building what I want to build.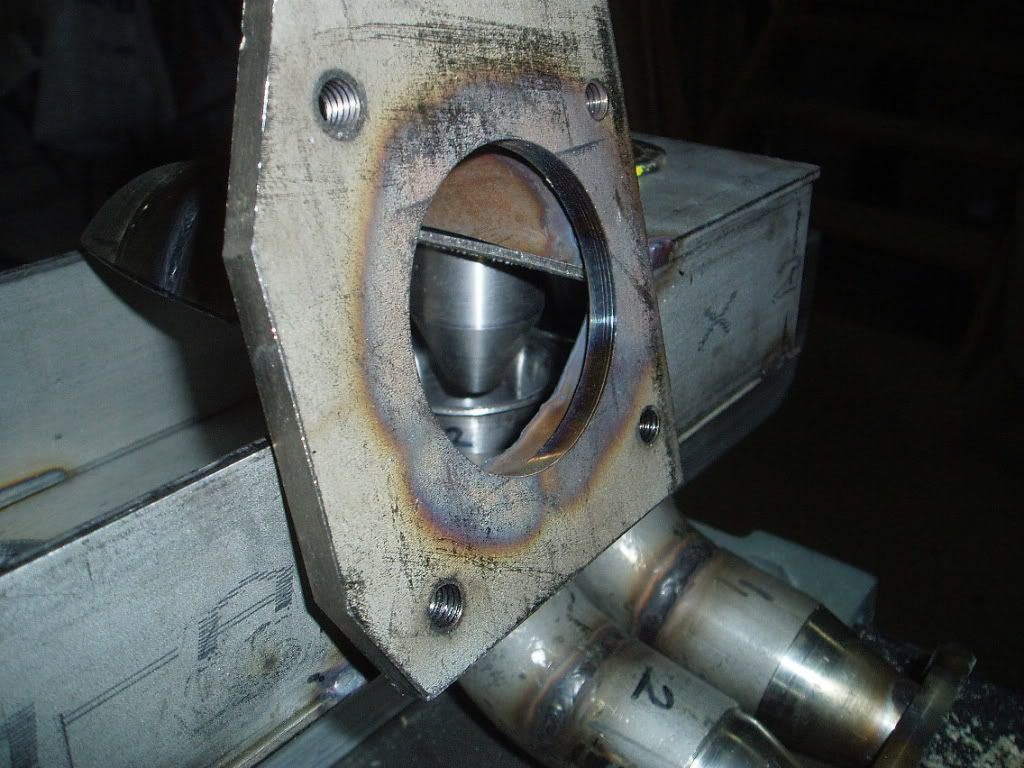 TonyK Grimsby Ont Canada.