Well it was a lot of hard work but the motor is finally mounted in the car. Next step is to start hooking all of the components up such as the radiator lines, the intake, the shifter, clutch line, and finally the electric but the hardest physical part of the job is done!
Here's a photo of the engine mounted in the car. Very similar to Phil Young's layout only this motor sits an inch or two lower.
Pic of the front motor mount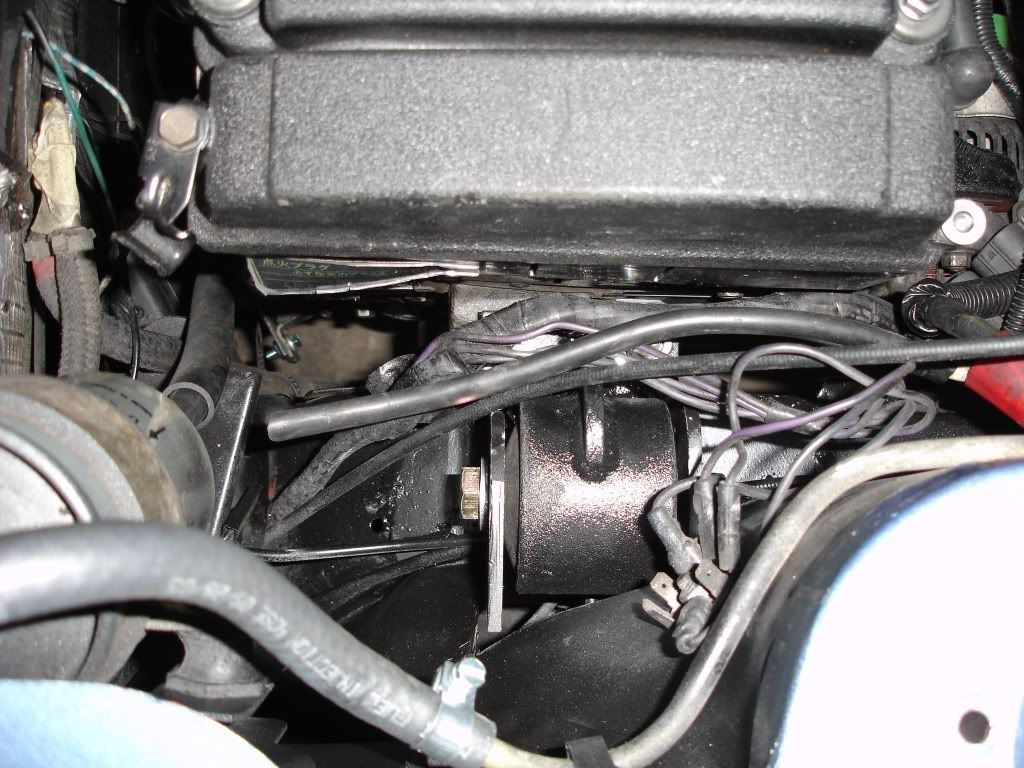 Pic of rear mount bolted to transmission
Finally, here's the torque mount - Army strong
The mounts are steel aftermarket units and everything fits quite well with minimal cutting required though the mounts do take some work to fabricate. They're made of 3/16 or 1/4 inch steel and are rock solid. This is my first swap and though challenging, its nothing that the average mechanic can't do with a little imagination and patience. More to come...