It has taken over 2 weeks to get this done from the Auto Body Supplier that does custom color matching. They start by taking a digital image of the color to be made and feed that picture into the computer. Then make adjustments from small samples of paint to the deck lid that I supplied for matching.
Cost of 1 quart about $110CND with hardner and thinner.
I was a bit reluctant to leave my rear trunk lid with no damage in a busy shop for 2 weeks and emailed the vendor the following.
Jim, would my paint for my Red Fiat X1/9 be ready? I will be down that way on Saturday and could pick it up along with my
dented trunk lid.
He replied.
Hey Tony, Your paint is ready, will see you Saturday, what time? We fixed the dent, you will not even notice it, the paint matched so well.
This is a Single Stage Urethane from Pro-Spray
Mixing is
3 Parts Paint
1 part Urethane thinner
1 Part hardner
Paint Formula
VB-620 302.0
VB-604 374.6
HB-500 383.8
HB-546 393.0
HB-545 629.8
SCB-673 918.0
SCB-408 964.4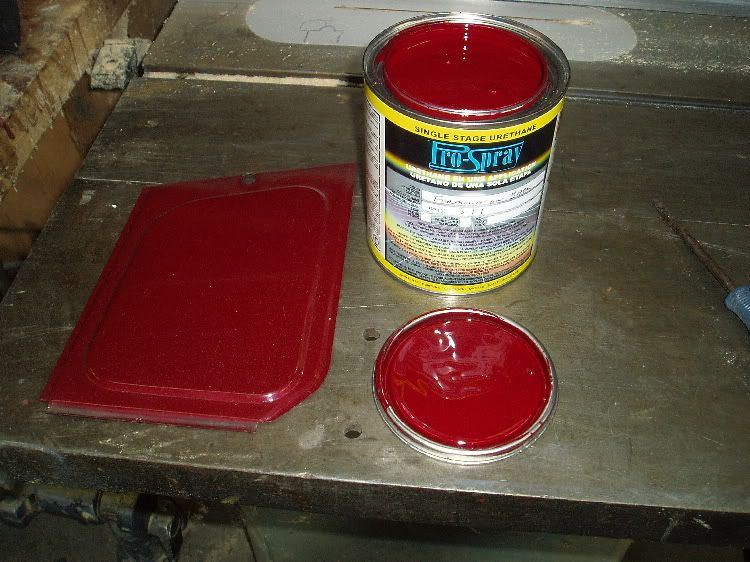 TonyK