Your question is most reasonable. Mr. Dufour's process, as I understand it is:
-- he has designed the watch himself, in total.
-- the dials, hands, cases and crowns are made to his specifications, and personally inspected for quality
by Mr. Dufour.
-- all the movement parts are either manufactured in his workshop, or produced to his specifications by contract.
Subsequently, all parts are personally finished and assembled in his shop by Mr. Dufour, with the assistance
of his daughter one other watchmaker. Mr. Dufour is personally responsible for all aspects of the finished product.
While all parts of this watch are of the absolute finest quality, regardless of source, the focus is on the two aspects
under PD's personal control: the watch's overall design, and the movement design and finishing. Regarding the
design concerns, while I personally find the watch as a whole and the movement in particular to be sublimely
beautiful, I admit this is an individual judgement. Certainly if one does not like them at least very, very much, it would
be difficult to justify such a purchase for most of us. However, regarding both the aesthetic and the functional finish
of the movement -- here I believe there is no real room for disputation: If there is a finer product out there today, I have
not encountered it in any fashion, even as rumour.
For a full view of the Simplicity, please check out the close-up pictures near the end of my posting at
http://ninanet.net/watches/others08/Mediums/mdufour.html
be sure to click them for the full-sized versions.
For comparison, here is some wheel and bridgework from other top houses.
Patek: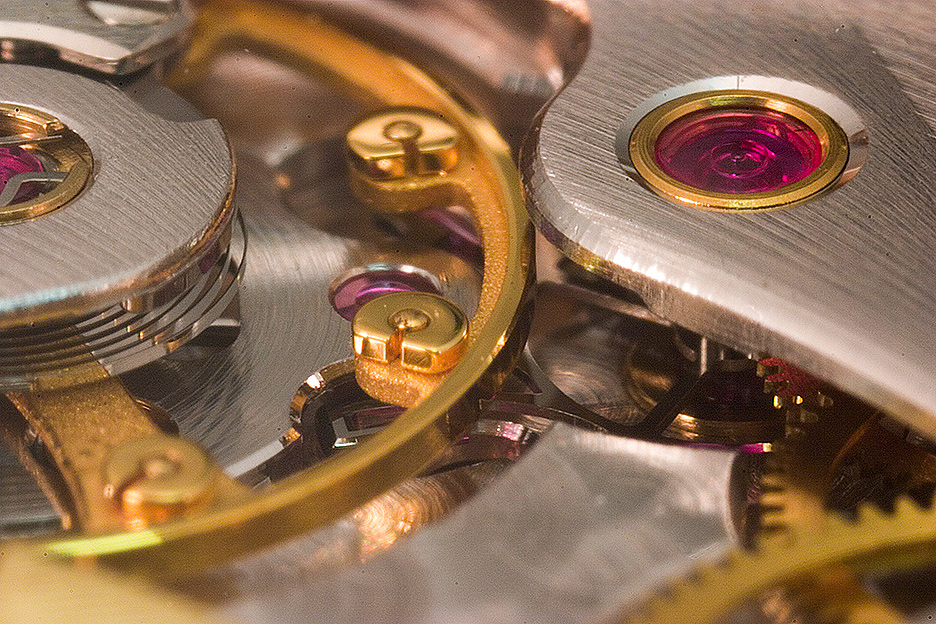 Dubuis: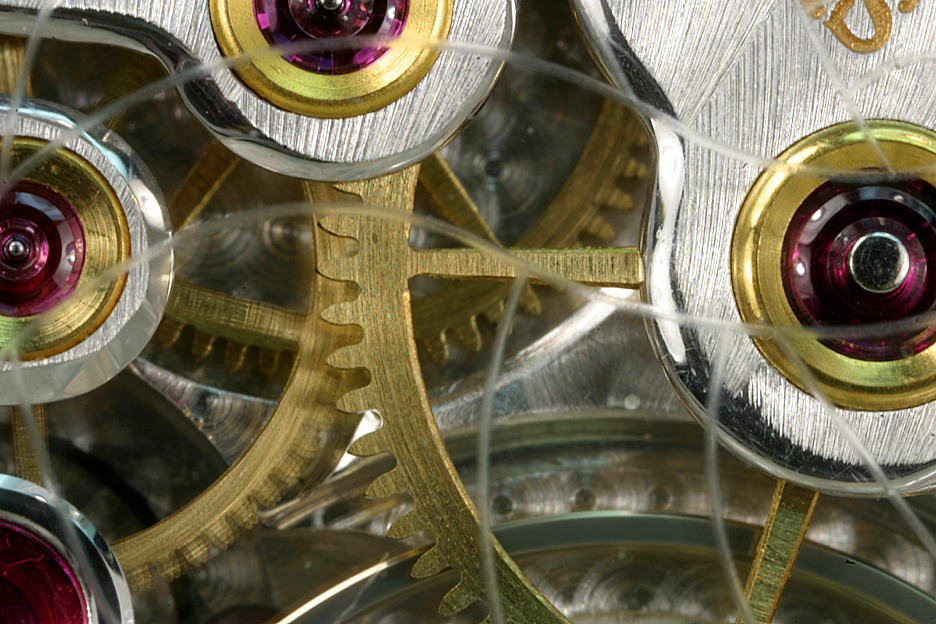 Lange:
Chopard: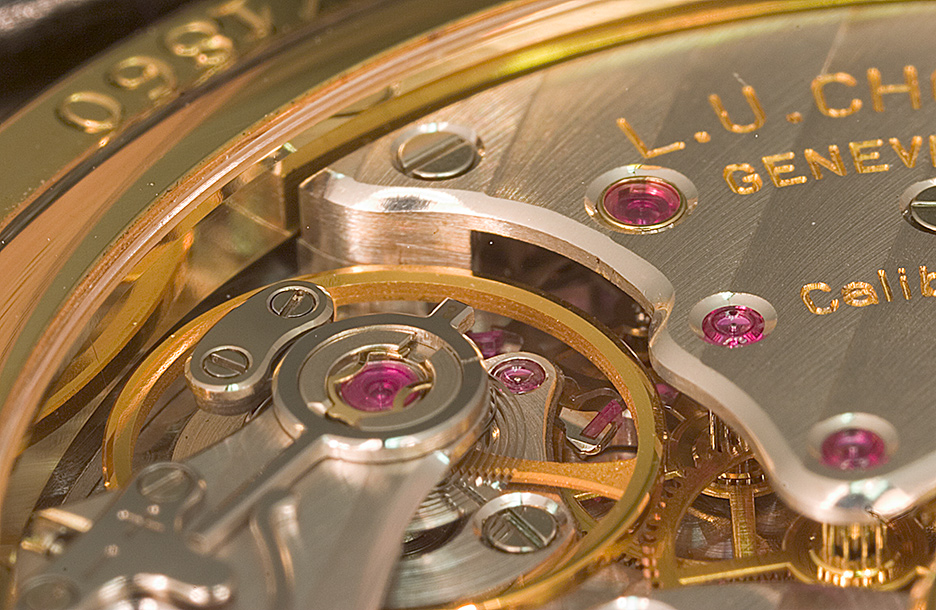 And here are some samples of PD's: