we've met Romain and his pieces one night at a dinner in Nyon...all of us were truly impressed with his creations and his charm...he is a 31 yo that had his own vision of a new watch about 6 years ago...and he finally made some prototypes...he invited the whole group into his new place where with the help of a really young watchmaker (Sebastien) they're ready to start make history!...here are some pictures...
they just moved in this place...here is the polishing room...
Romain's office...
Romain explaining to all of us how the dial is made...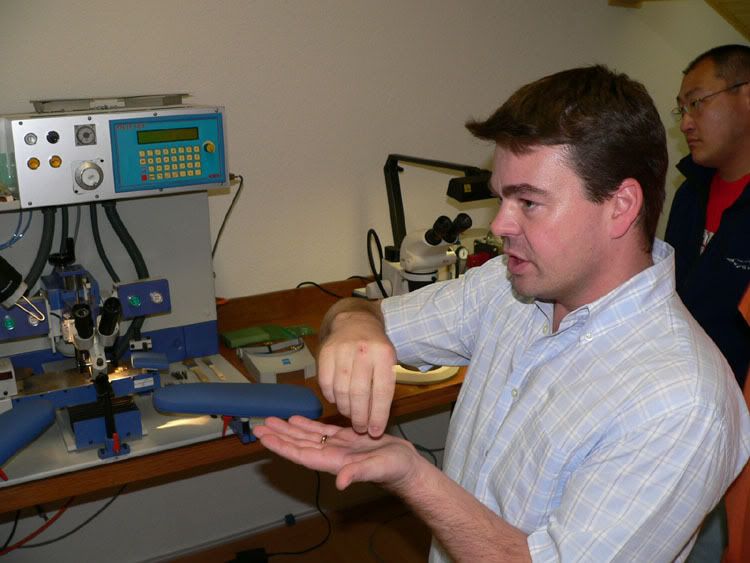 Sebastien checking to see if the finishing is properly done on one of the pieces...
since Magnus already posted a picture of the dial, here are some more pics of a white gold piece on my wrist...
some of us tried our hands on the art of watchmaking...
in the end everybody had a great time! Thank you Romain and Sebastien for being such gracious hosts!!!
from Romain's place we hit the road and headed to Phillipe Dufour...but that is another post...tomorrow...
thanx for looking,
adrian
"How you behave toward cats here below determines your status in Heaven"
Robert Heinlein