A bunch of watch ethusiasts happened to be travelling around Switzerland to meet and see some of the most talneted watchmakers....and here are some pictures...
one night we had a very relaxed and informative dinner with Max Busser, Peter Speake-Marin and a young and new watchmaker Romain Gauthier...we were the first bunch of people outside his inner circle of friends and fellow watchmakers that were privileged to see and handle Romain's pieces...unfortunately i can show you pics of his creation...but you have to stay tuned and wait for IanS' article that will come out shortly...after that i'll post a bunch of pictures of the Romain Gauthier's pieces...
first the Horological Machine of Max Busser...this piece is very interesting!!!...and quite heavy...
Max telling us about the upcoming Horological machine #2...we wish!
Romain Gauthier in light blue shirt...remember his name...
here i'm sporting a 42mm Perpetual Calendar from Peter Speake-Marin...ah, i love his Piccadilly case!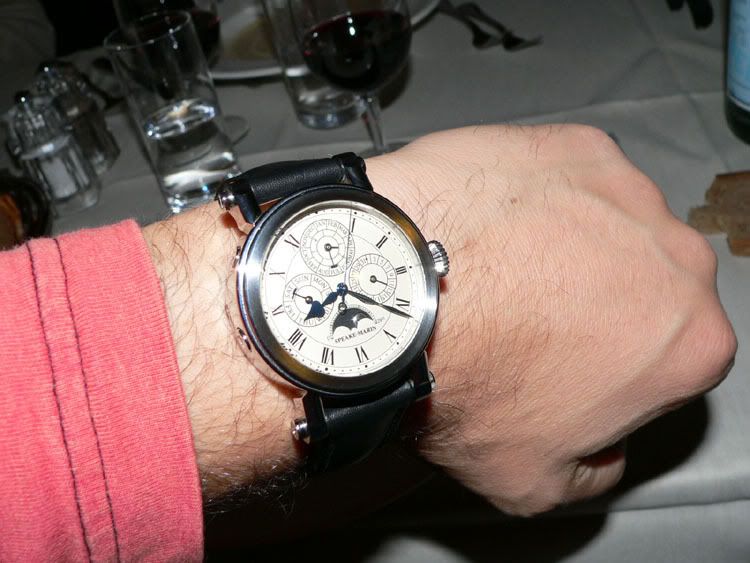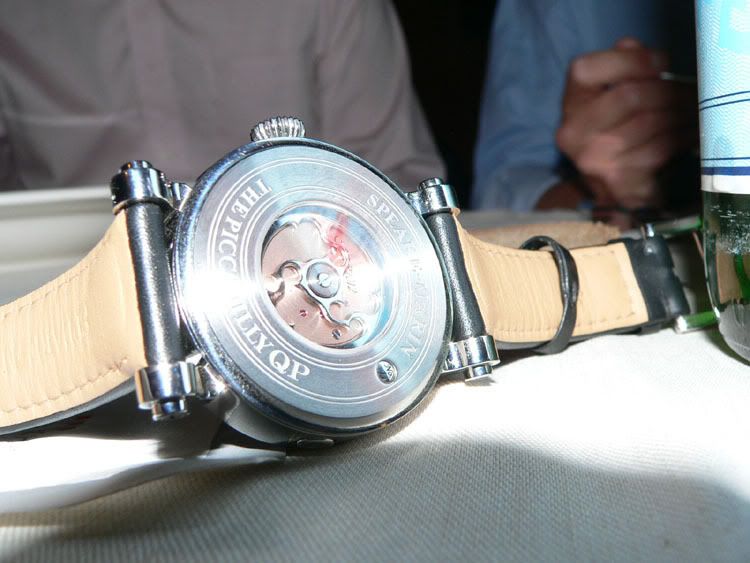 Max is trying to convince Mike to buy a HM#1...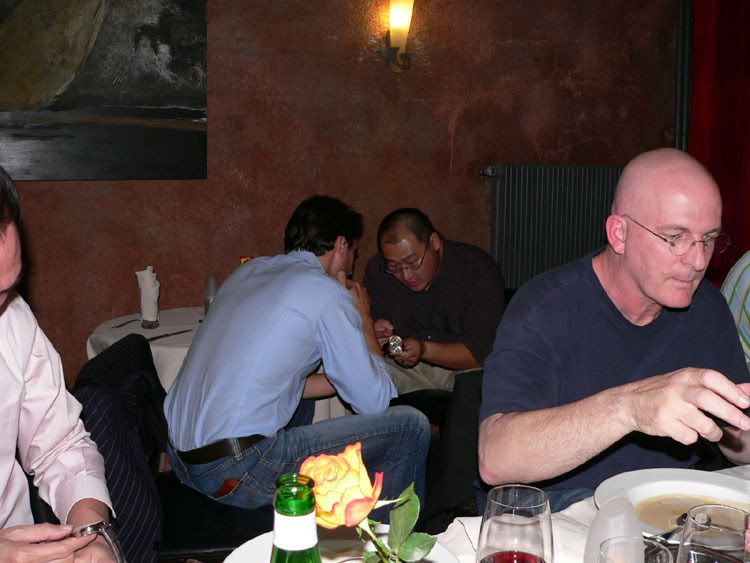 some of us were smitten with the PSM pieces...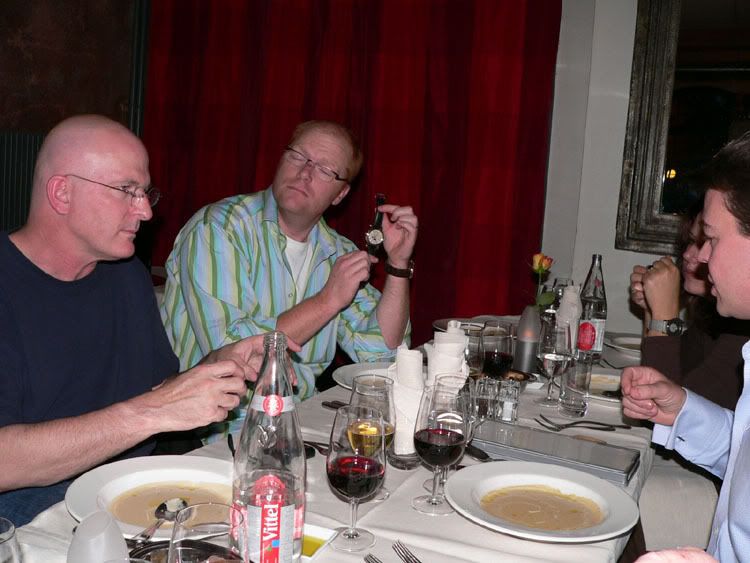 Mark, you look good my friend...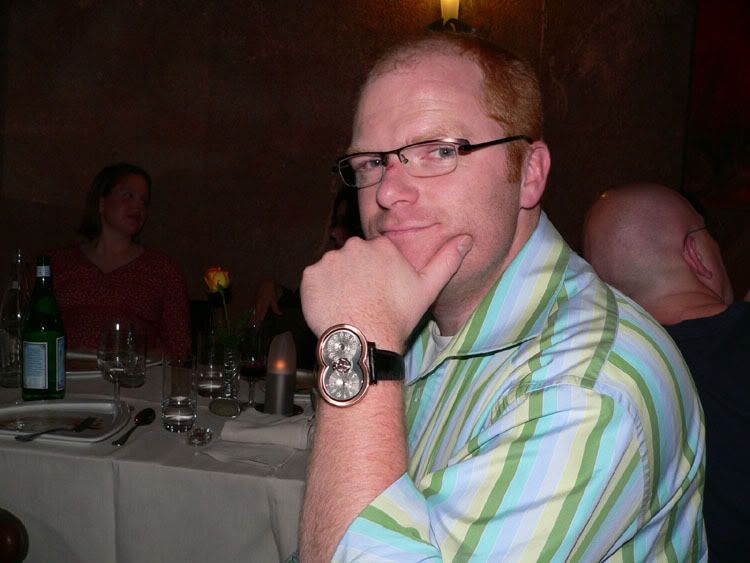 everybody's turn to wear the HM#1...now is Mike's...
a little bit dark this pic, but....i'm trying to convince Mark to buy a PSM piece...i know i'm getting one!...
next morning we all headed to Daniel Roth's place....on the way there passing some well-known watch factories...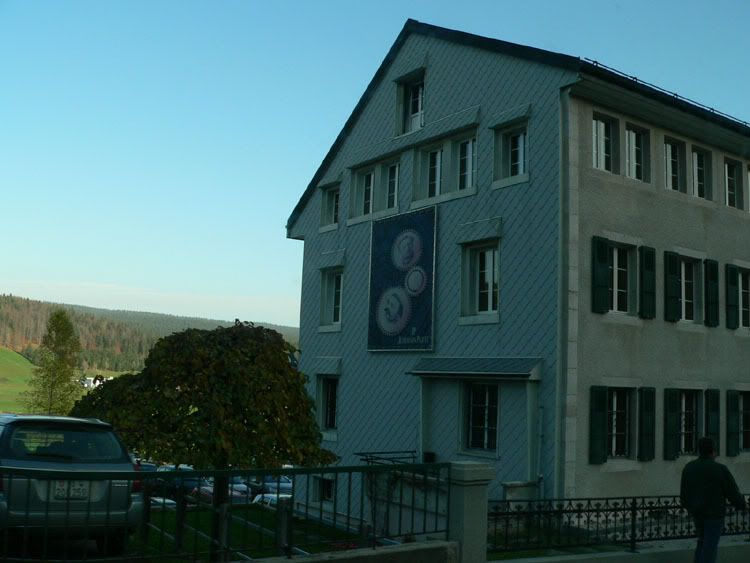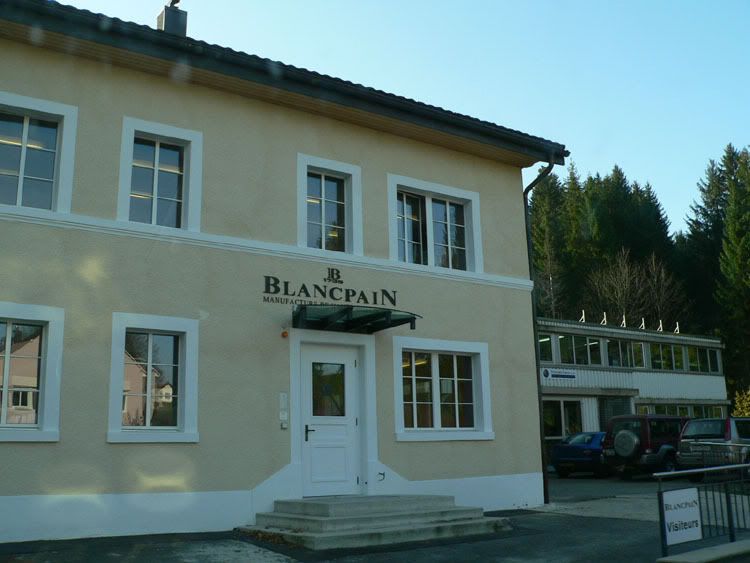 finally we arrived...Daniel is working from home and what is amazing is that he makes every single watch part by hand in his atelier...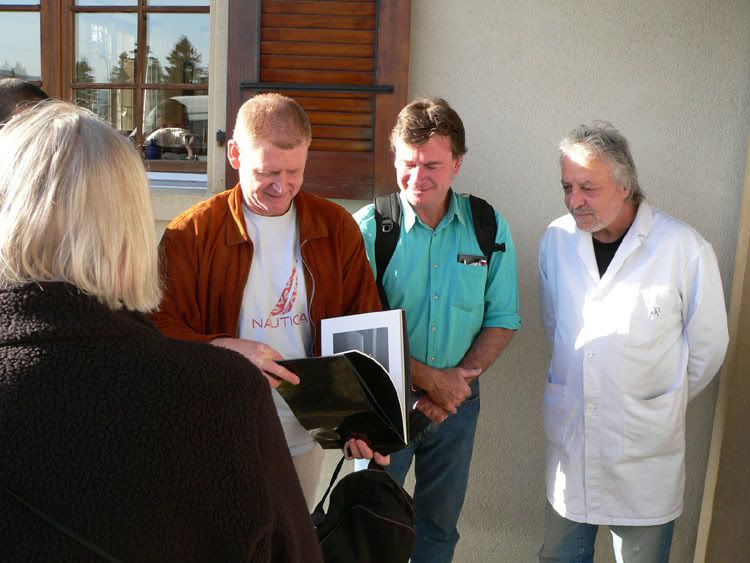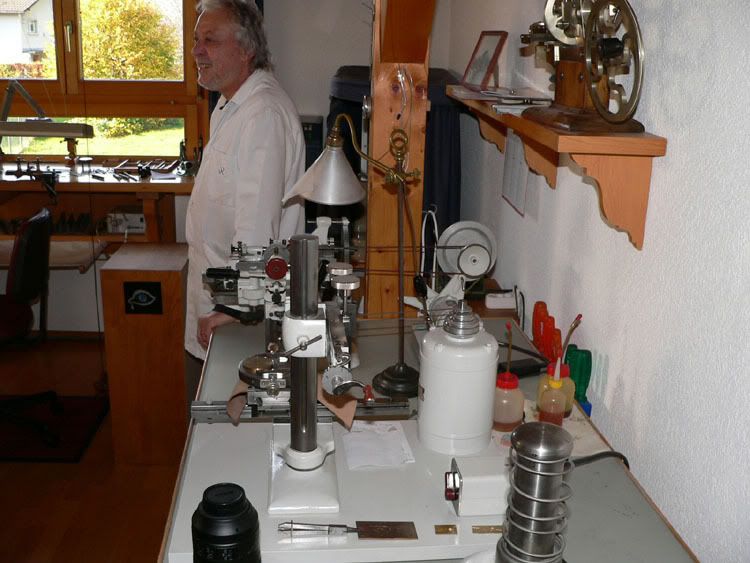 the master at his desk...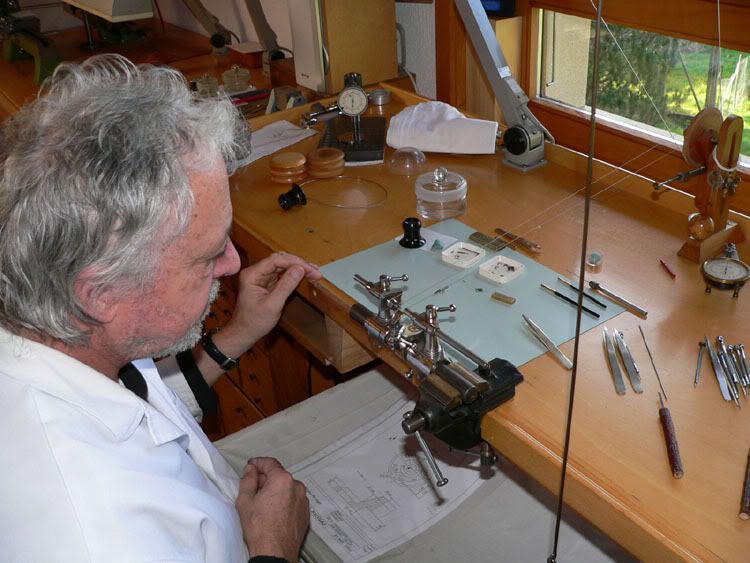 some tiny parts...
assembling some parts on the tourbillion cage...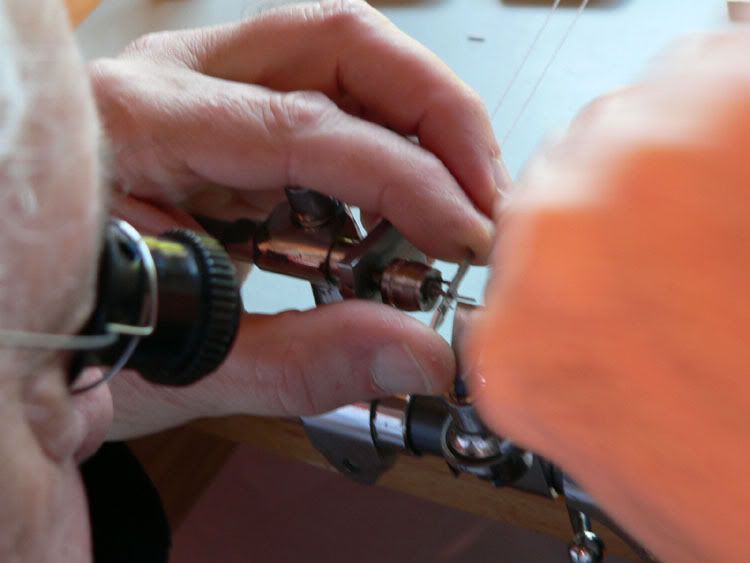 he is making another one of these...in white gold though...
stay tuned for second part....
thanx for looking,
adrian
"How you behave toward cats here below determines your status in Heaven"
Robert Heinlein