The road is long, but beautiful, to Le Sentier...passing through to the end of town..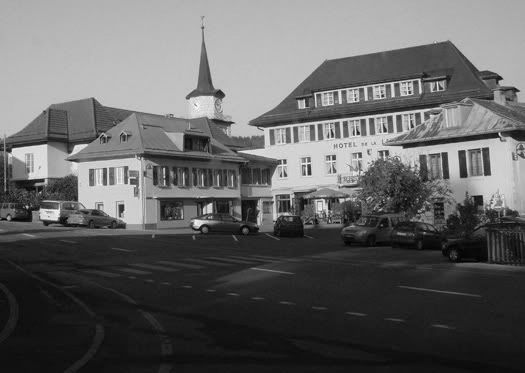 A place where rail travel is still widely used and where tracks abound...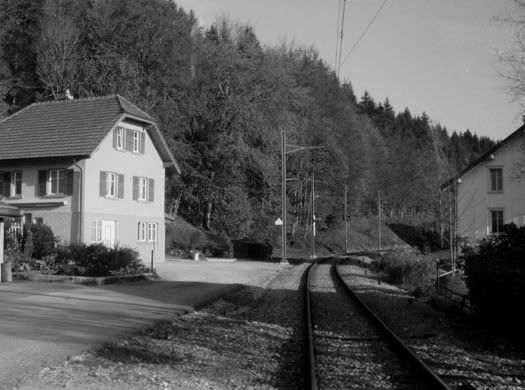 We arrive at a house where a well-cared for green vintage Lancia sits perched out front...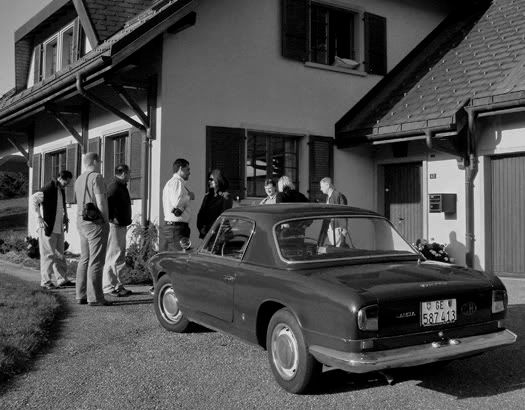 Daniel Roth greets us at the door and welcomes us into his home...
A cool clear morning Fall light comes in through the windows...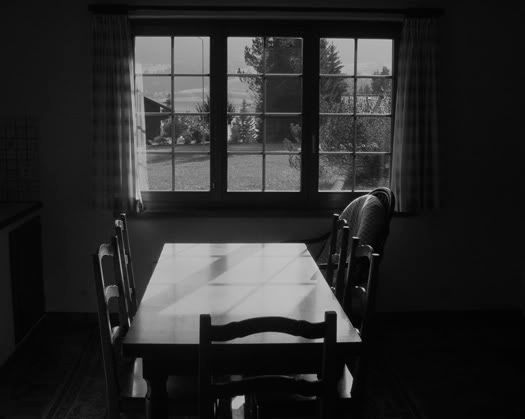 as Max and Daniel renew their friendship...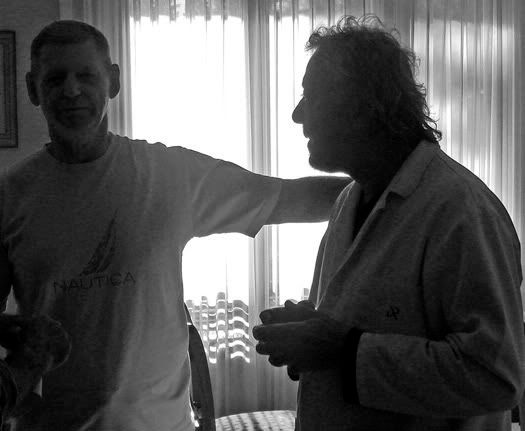 Their house, neat with eastern touches, such as this photo book, published in Japan, and tables...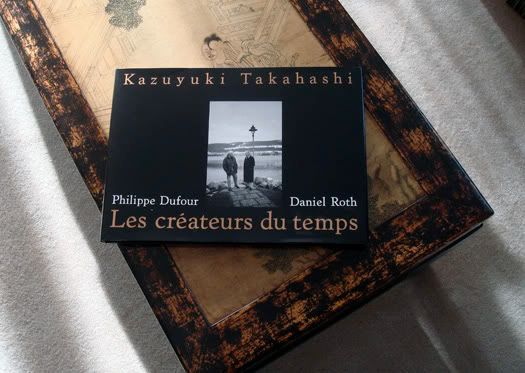 We go upstairs, where Daniel's son, Jean, is working at the bench...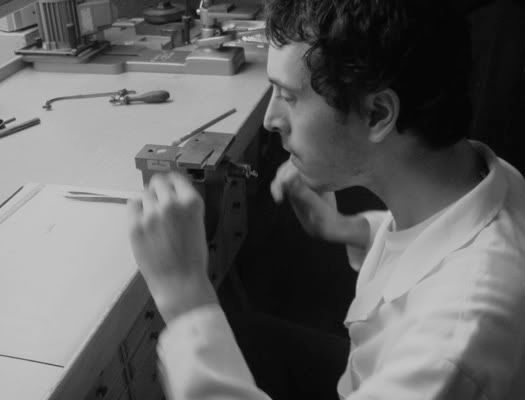 Tools, used in the old manner all have their place...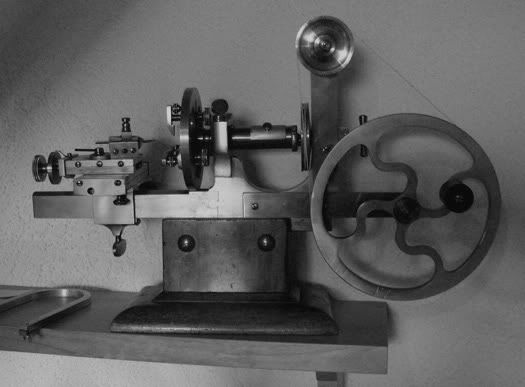 The maestros desk uncluttered and purposeful...a canvas sling streatched above his lap to catch any
parts, all made by hand, that may fall and create yet another days work...
The shelves hold many books and more tools...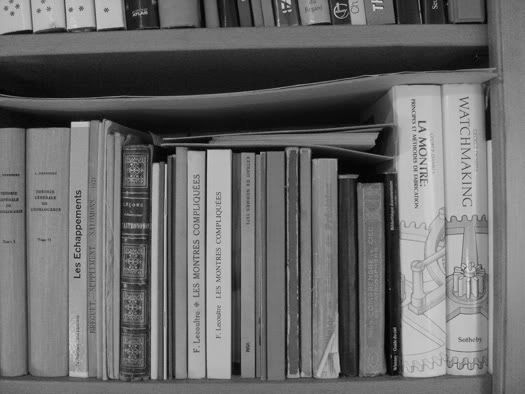 They sit in every available space, but not crowded, each with its own place...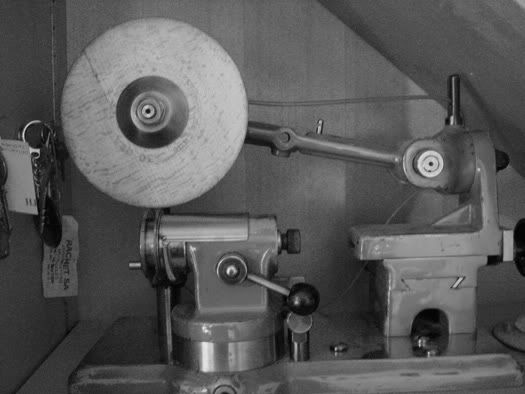 On one is a photo and an article about the prototype round-cased "batwing bridge" tourbillon...
Daniel drafts plans for his watches by hand, making only 3 or 4 of them a year...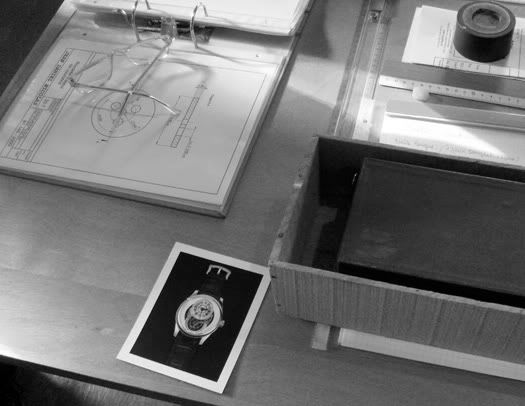 The process, which is slow, but ultimately rewarding... is like having a child,
it cannot be rushed...
The view outside of Daniel's window...ignored, but for the light that comes across his desk...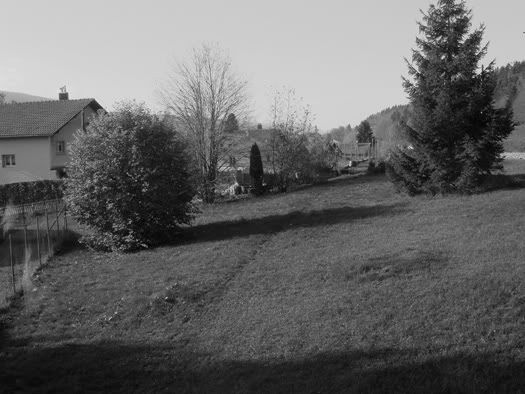 His company is named for he and his family...working as he does from their home...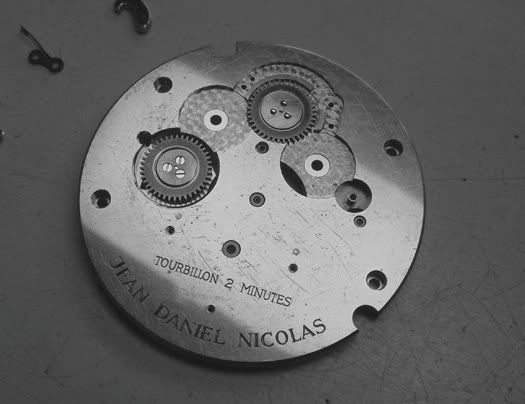 Soft spoken collaborators...
Nicolas, and Jean as a child...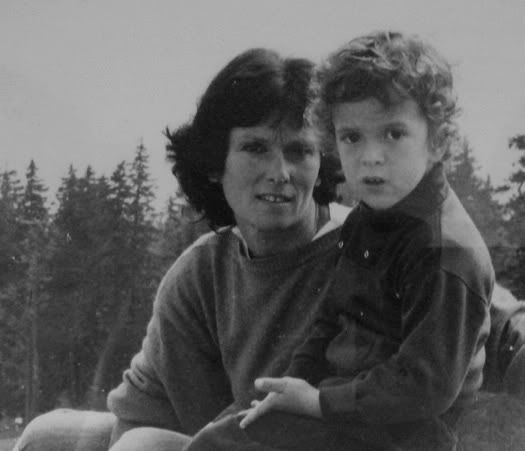 Daniel demonstrating how the dial and bridge fit...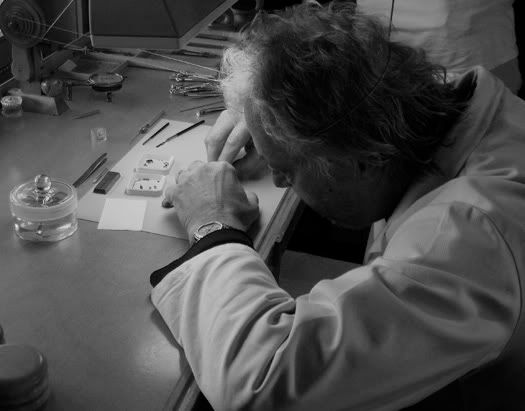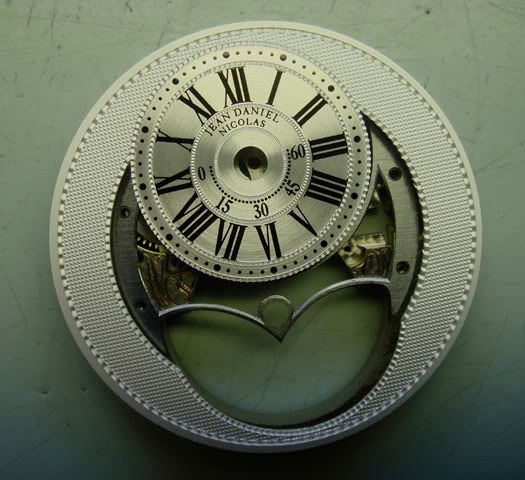 and the beginnings of the tourbillon that will complete a half revolution each minute...
Why two minutes to make the trip, instead of one, you might ask? So you will talk about it, he says...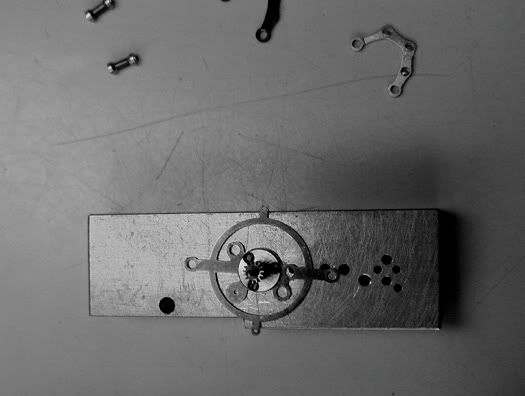 Between these two men there is more than a watch waiting to be built, but a love of horology...
We wrap up the morning in conversation...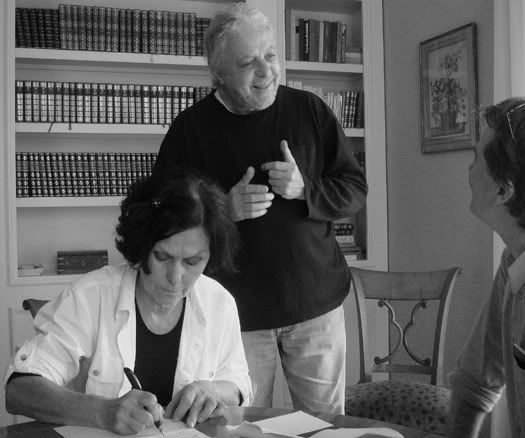 Leaving this genius to his family and his work, we go on another journey just down the road...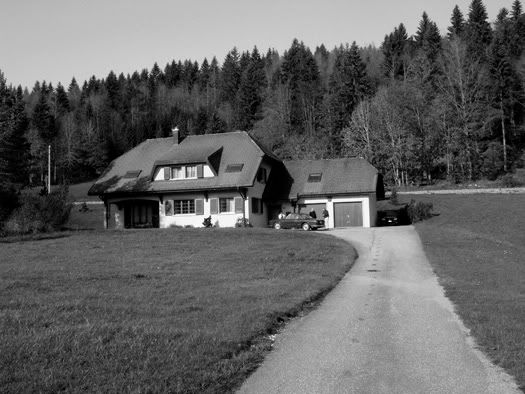 Next, we go visit Phillipe Dufour... Cheers to all who were there, and those who are looking,..
[moderators note: re posted to appropriate forum by moderator]