Audemars Piguet Grand Prix All Carbon ref. 26290IO.OO.A001VE.01
(warning - there is dust on the watch, yes. I could have cleaned it off, but I decided not to. This is what it looks like
after a few months of wear. This is about the experience of wearing the watch on the wrist. Sometimes, I like looking
at magazines and the pretty models, all dolled up with perfect makeup and airbrushed perfection. If I am meeting a
beautiful girl in person, I'd rather see her au naturel. This is one of those times...)
When I saw the drawings, I went,
"Wow!"
When I saw the prototypes, I went,
"Wow! But..."
Was there too much going on? Too many colors? too many materials, stacked and sandwiched unncessarily? Were the Ti
attachment structures necessary, did they add anything to the design or did they merely detract by too much
unnecessary fussiness?
Soon after the introduction of the model at SIHH 2010, I did an analysis of the design brief and elements -
click here
Now, after living with an early production piece for some time, my thoughts on the design and wearability of the
watch have snapped into sharp focus.
Red is a strong and consistent motif throughout the all carbon model; on the crown end cap, recessed in the crown.
In the flashing between the "fins" or "gears" of the stylized crown; along the side of the OEM strap; and of course,
on the dial.
For sporty applications, I have no problem with red.
More comfortable than the legendary and iconic Survivor (for me; I know that many others have no issues with the
wearability of the Survivor on their wrists) the watch will appeal to anyone who is in love with complex mechanics
and especially high performance automobiles.
The black alcantara strap with red flashing is very comfortable. I have quite a bit of experience with alcantara, as
it lines the interior roof and pillars of a BMW E39 M5 I know very well -
I know that Porsche and high performance BMW's also use Alcantara for steering wheel covers, so I imagine it wears
very well, though I have no personal long term experience in this application.
The strap does appear "worn" fairly quickly, though, unlike lined croc as is standard for most high horology strap
applications.
Some people like patina'd "distressed" well worn leather, and for those, the alcantara wear will be no issue; some
might even say it adds character.
For others who like their leather looking like new even after months or years of wear, you might want to look into
replacement straps.
The biggest surprise - The contrast of the bright and shiney lower ceramic bezel and the flat black carbon forgé
upper bezel, rather than growing long in the tooth and "contrived" with familiarity, instead struck me as genius.
The contrast is beautiful and eyecatching, without being gaudy. A touch of bling, discreetly tucked away between
the matte upper bezel and the matte case.
Genuis!
The polished nuts securing the bezel, with the cut-away surround of the upper bezel, reminds me of my favorite high
performance rims.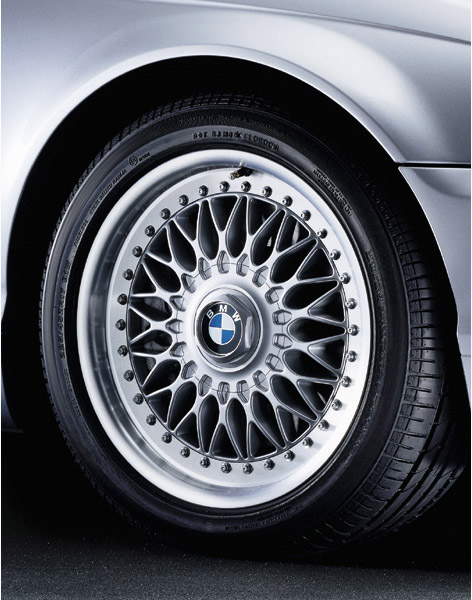 It has been argued that, based on materials' qualities - ceramic having higher surface hardness and scratch resistence,
why not have it on top, rather than underneath the lower surface hardness and more prone to scratching and dinging carbon
forgé?
It really takes wearing the watch for some time to realize the genius of the counter-intuitive decision: having the shiney
reflective ceramic on top, in an already complex design, would make the overall effect too loud, too "flashy." The muted
and non-reflective carbon forgé provides the low key yet high tech counter point to all the colors and surfaces
elsewhere on the watch. Again, Genius!
(aside - the shiney bezel of the Rubens Barrichello II is the main reason I did not get one and to this day continues to
be the main reason I have a moment's pause on the model.)
Not to mention that the wear characterisics of carbon forgé, under most NORMAL wearing conditions, is grossly over-
exaggerated. On the subject of wear characterisics of carbon forgé, take a look at this piece.
It has been worn daily for a few months.
In and out of low slung cars.
In and out of cramped airplane cabins.
In and around baggage claim areas, with their wicked and ever dangerous luggage carts and small frail ladies trying to pull
off bags that weigh 3 times their body weight, and thus inevitably swing their payload wildly around them and into those
around them.
Look at the carbon forgé case.
The carbon forgé bezel.
Again, this was worn every day, everywhere life took the wearer.
Even to bed...
That carbon forgé does not "finish" like metal bothers me not one bit; it "works" with this design, in this
genre. Of course, I exhort AP to continue to develop the material. The holes, any of the punched or shear areas
can definitely stand further development and refinement.
Does it bother me? As I wrote above, no. But it can be better. I consider this the price of being an early adopter
just like I accept bugs in early versions of operating systems and software, or imperfections in early materials use
like cracking ceramics and PVD finishes that wear off just by being looked at.
a $180 retail high end knife: carbon fiber handle new from factory
The red of the eloxed aluminum dial center is almost organic - it reflects and changes hue with the slightest
change of viewing angle.
While not a fan of aluminum for external parts that touches the skin - being very familiar with Al handles on
knives, the haptics of Al do not feel as appealing to me as Ti or steel - Al for visual but no touch parts works
very well for me.
Even the back is beautiful, as any great iconic watch should be -
I was uncertain;
now I'm sure - for me, this will go down in the history books as one of the all time great iconic designs.
The Grand Prix has begun limited deliveries of early production pieces. Be sure to get in touch with your
AD or local Boutique; you WILL want one and it will be hair-pulling time to realize this after they are
all sold out in primary channels and only available in secondary markets at much inflated prices.
AP New York +1 212 758 8400
AP Bal Harbour +1 305 864 6776
AP Singapore +65 6 836 49 18
AP Taiwan +886 2 8101 8101
Also available through AP Boutiques in
Geneva
Paris
Madrid
and an authorized dealer near you.
"A Purist does not believe in gilt by association. Respect, AND disdain, have to be earned..."